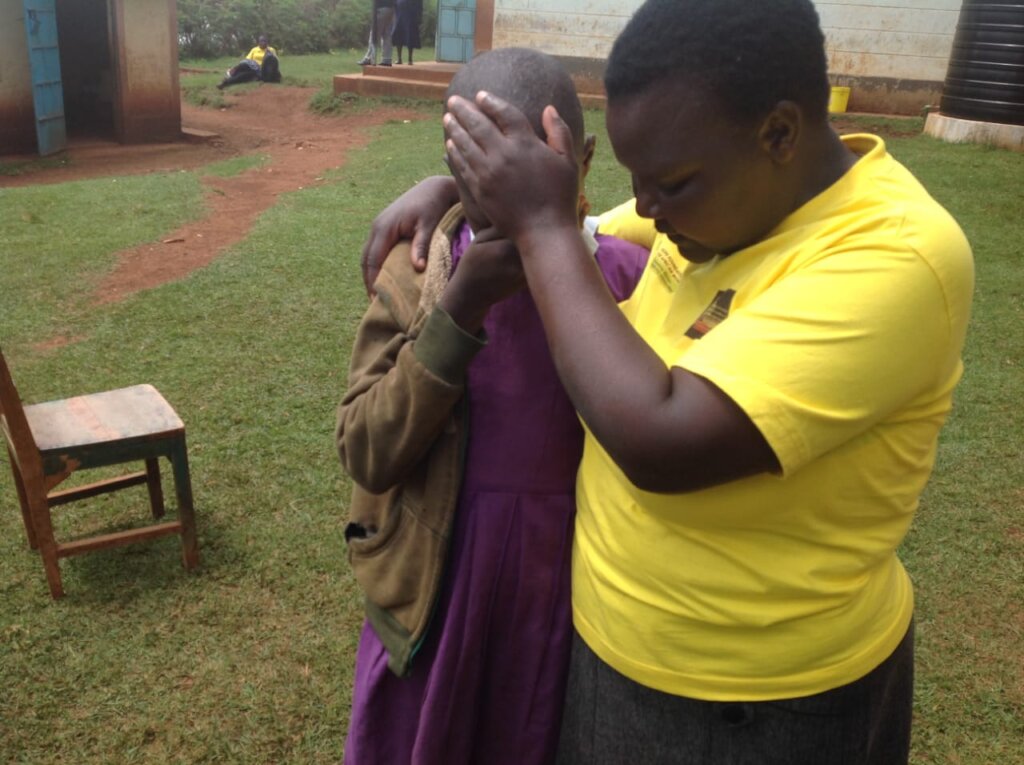 To Our Dear Supporters, it is our pleasure to share the activities of August 2022; HFAW health and human rights promoters visited Riabagaka primary school with the aim of creating awareness on child rights, child abuse and body and environment hygiene. We managed to reach a population of 209 for both teachers and pupils. Where 127 were boys while 82 were girls. A key challenge in the school were more than 30 jigger infected pupils.
Gladys, one of our grassroots health promoters was responsible in addressing the children about hygiene. During this time, one of our other facilitating health promoters noticed a girl crying among the pupils. At the end of the session, one of the teachers requested support in terms of hygiene kits and shoes for 31 pupils with jiggers.
Our health promoters took the girl aside to know what was happening; that was when they realized that she was not only jiggers infested but also undergoing other forms of violence and experienced extreme poverty from home.
"I could relate with the forms of abuse you said since I am a victim, I was unable to with stand the pain, and that is why I started crying." said Lorna a grade six pupil at Riabagaka primary school
Jigger infestation is related to poverty which leads to neglecting hygiene issues. Children risk dropping out of school due to the situation which stigmatizes them due to ridicule by others. They also risk spreading diseases such as HIV/AIDS when they share needles and pins as removing equipment for the jiggers.
The health and human rights promoters discussed with the teachers about the girl's situation. They shared that the children, especially girls, had a difficult situation. Others sometimes missed school because of the jiggers and lack of sanitary towels. He requested if we could provide jigger sanitation kit and shoes for the 30 pupils identified as jigger infested so that they can be able to attend classes.
"We need you to come back; as you can see, the students are very interested with the information and in dire need of pads and shoes for jigger-infested pupils. It is a crisis." said the school head teacher
Our supporters, we request you to be part of the treatment and rehabilitation of our needy children. Please consider donating and informing your friends, family, and networks about HFAW and our jigger campaign for children to remain in schools. We plan to extend our support to their caregivers to improve their livelihoods in the near future when funds allow.