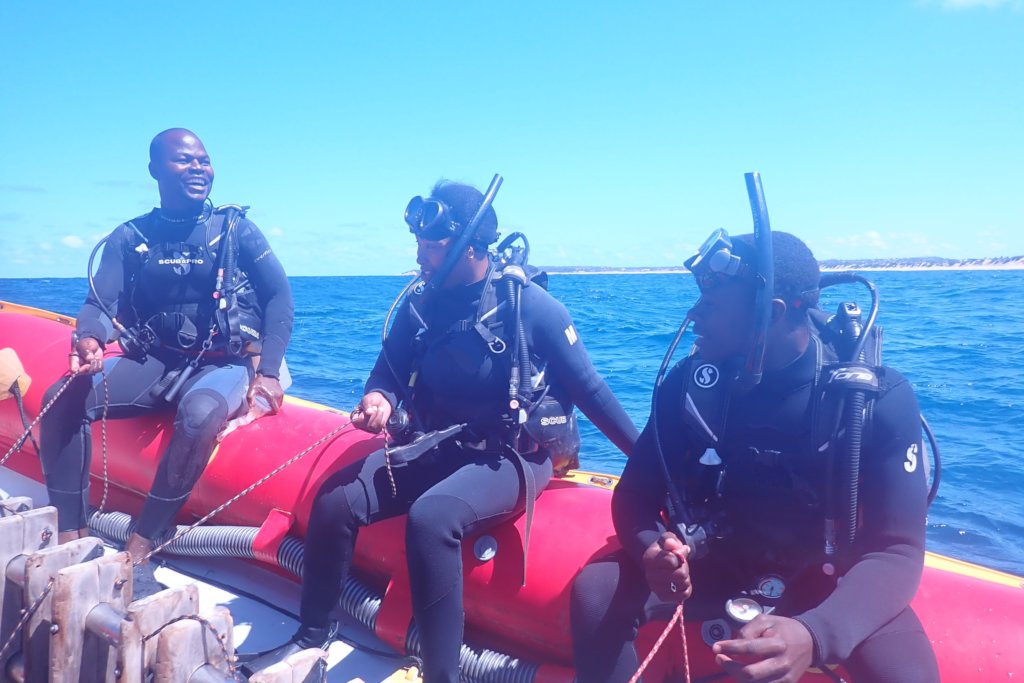 Diving in Mozambique is phenominal. The array of wildlife in the coastal water of Mozambique features one of the most biodiverse pristine marine ecosystems left in the world. And it is in trouble.
The All Out Africa Marine Research Centre currently running in Mozambique has had incredible influence, locally and globally, to the awareness, knowledge and protection of the marine wildlife found in Mozambique. From writing 'Code of Conduct' for swimming with whale sharks to scientific publication, All Out Africa Marine Research Centre continues to grow in it's influence.
The next step is for local capacity-building: To get marine biology educated Mozambicans under the water, collecting data, learning, teaching, inspiring and influencing fellow Mozambicans, from fishers to governmental level, in the ways of marine conservation of their pristine environment.
This project is to purchase diving equipment, PADI diving courses and a living stipend to keen Mozambican candidates with an education in a marine-related subject. Moreover, it is to equip them with the knowledge, confidence and platform to make a difference in the marine conservation in their own country.
The opportunities include (but are certainly not limited to);
PADI Open water and Advanced diving courses
Daily research dives with the All Out Africa Marine Research Centre.
Learning English
Scientific fieldwork
Scientific publications
Leading locally-based marine conservation projects
...and much more, depending on the interest of the candidates!
Currently, this fundraiser has purchased the equivalent of a mask for a Mozambican student of marine science to learn how to dive.
THANKYOU to our donors thus far - let's keep going to get our first student learning English and get them underwater!