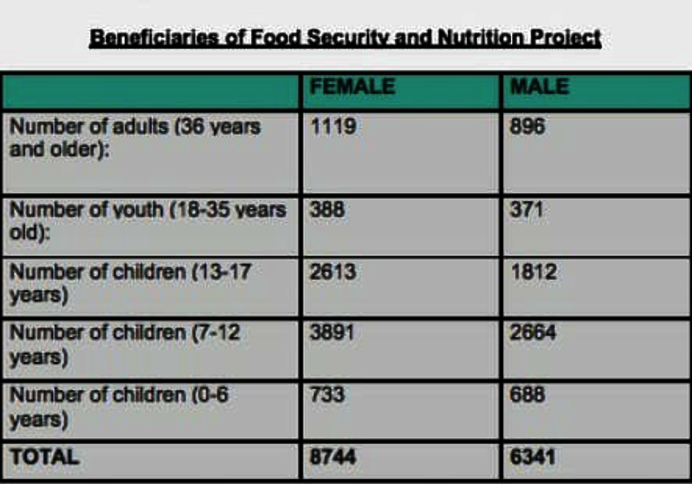 In 2019, the World Bank recognised that South Africa is the most unequal country in the world. This is because the country's economy does not equally benefit all citizens. The devastating effects of this include high numbers of unemployment and poverty, which has led to the food insecurity crisis we are experiencing. From January - March 2021 11.2 million South Africans did not meet the minimum food requirements or have large food gaps leading to malnutrition*. This leads to many health problems malnutrition and obesity being the standout. The pandemic has worsened this problem.
In 2020, we had set ourselves the goal to increase the number of beneficiaries of our Food Security and Nutrition Project so that we can meet the dire need for food, which had been intensified by COVID.
Currently, we reach over 14 000 individuals, empowering them with skills and tools to have a sustainable source of nutritious food in the form of vegetable gardens and teaching them the importance of a healthy lifestyle. This is a big growth for the project which wouldn't have been possible without the support from our donors.
We also provide food parcels that contain non-perishable food to help the family get by in the three months it takes for the garden to grow. Beneficiaries are chosen based on the following criteria: a household that has children and has no income; that is child-headed; single female and/or elderly headed household.
These are the stories of the beneficiaries empowered by Topsy through our Food Security and Nutrition Project.
Finding her purpose through gardening
My name is Emanel, I am 70 years old and live with my daughter, son and three minor grandchildren. We live in a four-roomed RDP house in Nthoroane and I am one of the recent beneficiaries of Topsy's Food Security and Nutrition Project. I was selected by Topsy's Community Care Workers who saw my passion for gardening. They explained in detail what their jobs are and what they do in the community. I was happy about being part of the project and was getting seeds for my garden. The fact that I could keep the vegetables and sell surplus also appealed to me. The garden has been a huge help for me as a grandmother and my family at large. It is even more difficult now to get any job, especially at my age. There aren't many employment opportunities, even for our children. The only income we get is my old age grant which is not enough to support me and my family. At times you feel like you are failing your children by not being able to provide basic things such as food and clothes.
Gardening gives me a sense of purpose; I can wake up every day and feel like my life is worth living as I have something to do daily. My grandchildren have joined me in taking care of my garden. It is something that I hope they will continue to do even when I am not around. A garden is a great tool to use to teach young ones to take care of themselves, their surroundings, and the environment as a whole. I truly hope that I will continue to learn new things and ways on how to maintain my garden so that it can continue to feed my family.
Providing a solution for a father
I am Mr Sibilwane, I am a father who has been benefitting from the wonderful work The Topsy Foundation does in Slovo, Balfour. Since I found this place for my family, I started with the gardening project and it has been many years now. I have been able to expand it, this is what Topsy taught me in the outreach and education program. They taught me how to maintain this garden and now I can put food on the table for my family. I don't work so this is the only way I can do that. I am so grateful for Topsy. The grants that we get are not enough to provide for my family. Being part of the Topsy Project has changed my life and my family's life altogether to this day. I get to sell veggies to my fellow community members and also help those who can't buy in my neighbourhood by giving them spinach. Topsy has brought me food parcels when my garden was still growing. I like that they come now and then to check on how we are
Many more people need our assistance. We need more financial support to be able to help as the situation continues to worsen.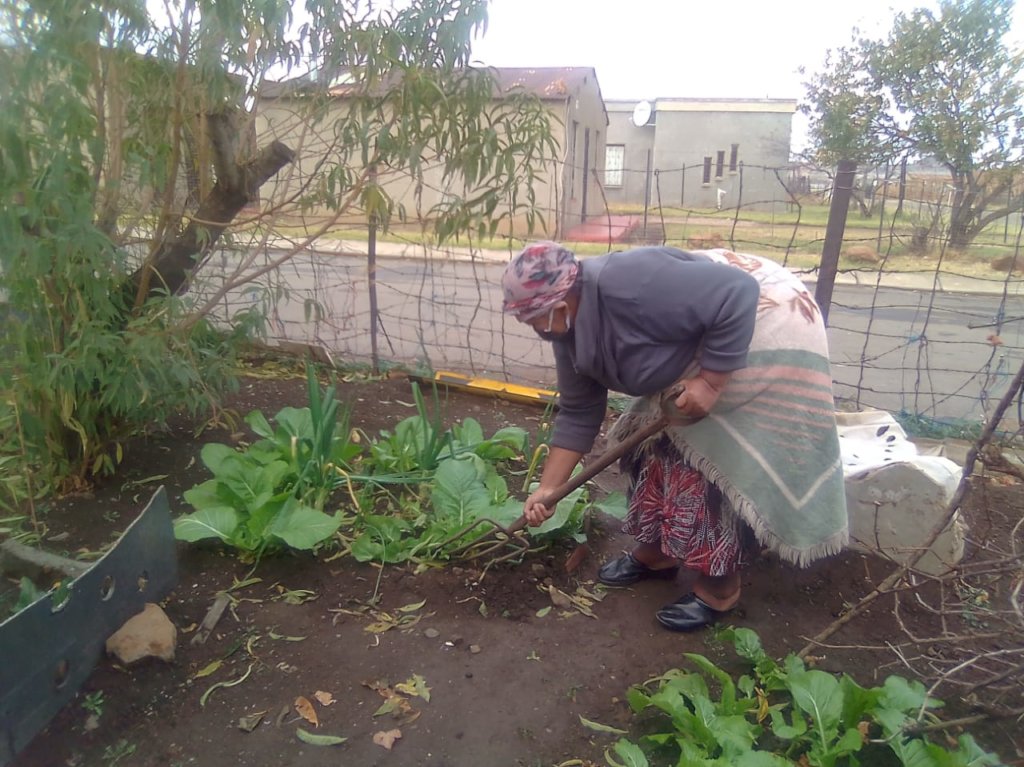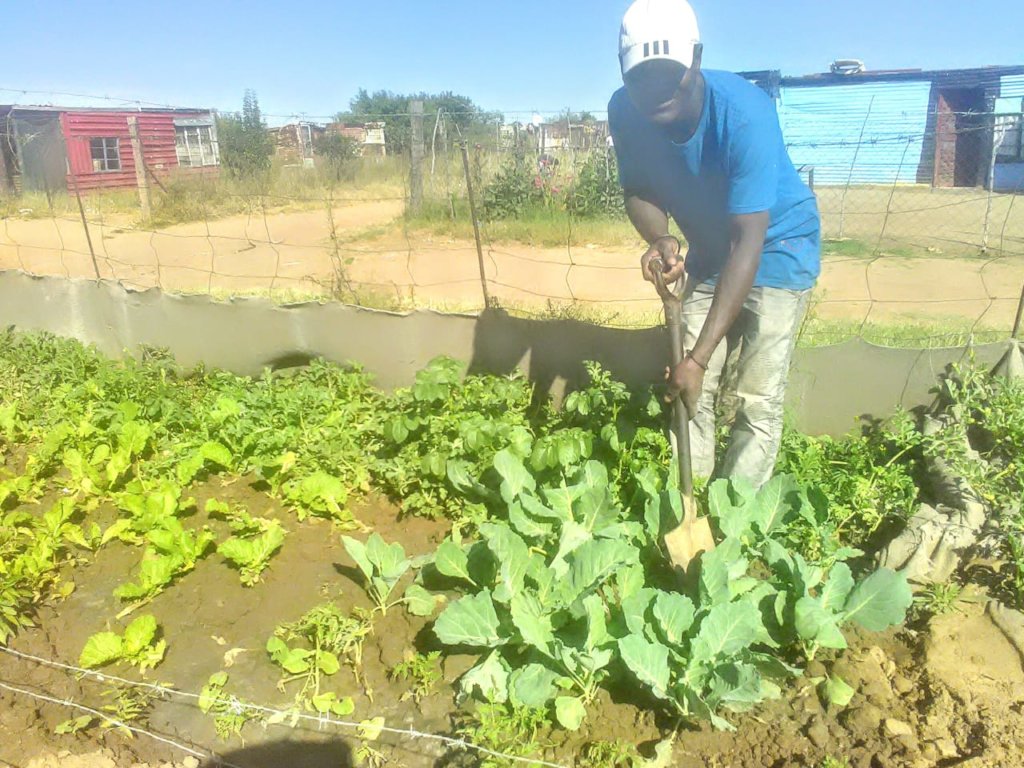 Links: