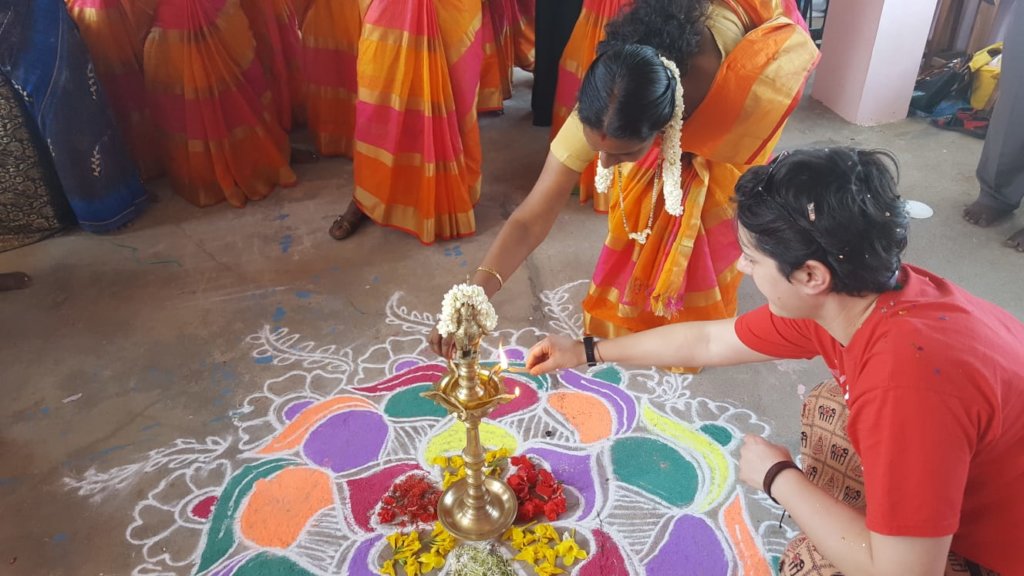 The project is doing great and is starting to work on is own!
Our project manager, Sara, will be in Nargecoil at the end of february for the "graduation ceremony" so she can give to the women whom finished the courses their certificate.
As we mentioned in a previous report all the women, who attended the courses and got a credit to start their own activity, are now working and so they are able to return the credit. This will allow the creation of a fund that will make the project autonomous and sustainable.
During this trip Sara will also speak with our local partner to understand how the project is developing and in how much time it will be possible to reach full sustainability.
As a first step on this direction, this year the returned credit will pay for the lessons!
This would have not been possible without you, dear friend!
But they still need training materials and sewing machines, so we will keep supporting them 'till the project can fully walk on it's legs and continue making the difference in the life of many women, even without our help.
Untill then, we hope you will continue be beside our girls.
Thank you!