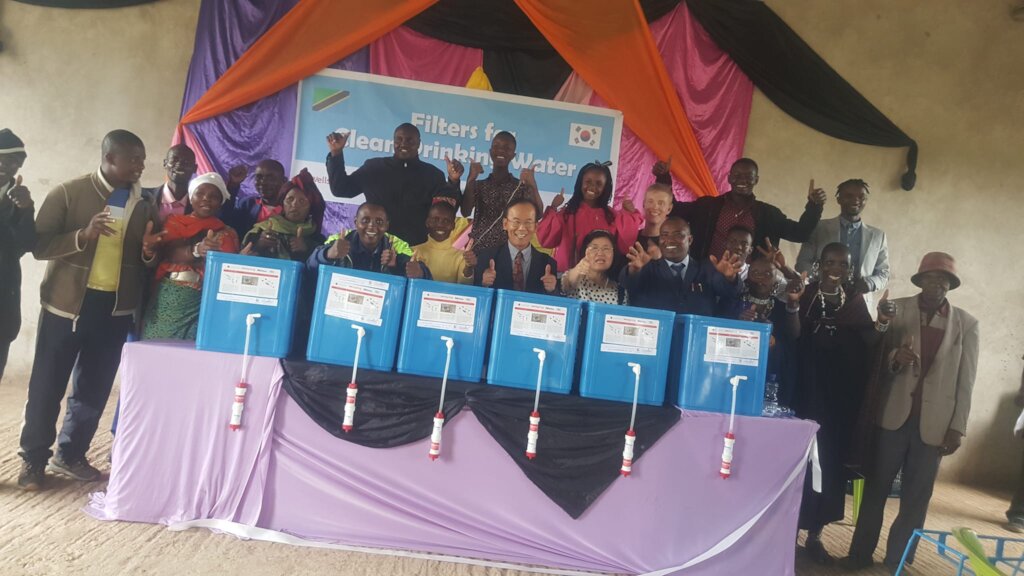 Along with your generous contribution to support the expansion of Nanofilter service to other regions beyond Arusha in Tanzania, this quarter we have breaking news to share! 460 Filters donation to communities in Maasai Village (Zaburi, Makuyuni) and Gongali Village in Karatu, Arusha Tanzania. The total value of filters donated is Tsh. 230 million. Here is the video accessible online:
https://www.youtube.com/watch?v=A15Y74ziD2g
The filters were donated by Korean institutions: Scientists and Engineers Without Borders (SEWB), Nitto, PHILOS / WellSpring, iTEC, and E3Empower through a local company, Gongali Model Co.Ltd and TAHUDE Foundation.
This filters will cut down waterborne diseases in those villages. The government officials at the Ministry of Health were impressed by this project and are interested to learn the progress.
The filters were given for free but the villagers (beneficiaries) are responsible to do service / maintenance which will be done by a trained technician from the community.
For detailed information or clarification or if you wish to give us an advice please kindly connect with the Director of TAHUDE Foundation, Prof. Askwar Hilonga: hilonga@gmail.com
THANKS again and again for your generous support for our Nanofilter innovation. We will continue to update you of many developments we are making – eg. a new office we opened in Mwanza, etc.
We will update you more, with time.
THANKS
Hilonga
Links: