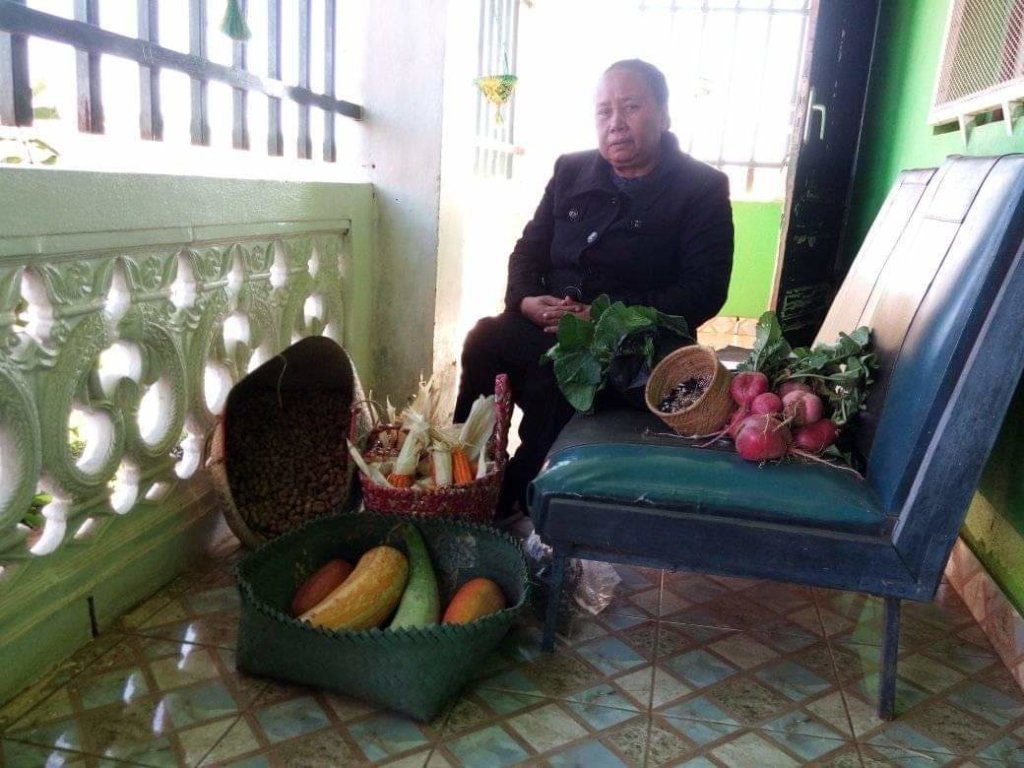 When we created this appeal, it was to help address the needs of some of the projects that we support and to also demonstrate the impact of small donor gives. The focus of this report is to provide an update on several projects and share some of our next steps.
For the past 12-months, BBS spearheaded a school garden project at NY DINA College in rural Madagascar. The objectives of this project were to create gardens to produce a variety of fruits and vegetables for student lunches, provide a "hands-on" experience for the students to learn new agriculture techniques, and be an important revenue stream for NY DINA College. As a new source of revenue, we've helped ensure the stability of the school's operations and for an important shift to occur away from the school's founder as the primary source of funding. Through this fund, BBS received donations for the purchase of gardening tools such as shovels and hoes which the school has now acquired. We have now wrapped up the work and the teachers have taken over the gardens continued development along with the students. A team of local agronomists will continue to play a role by acting as a resource to share best practices in water management, crop rotation, etc.
In July, BBS shipped much needed teacher resource workbooks to Sserinya Primary School in Uganda. The resource books are for pre-kindergarten, kindergarten, and grade one teachers and provide a range of exercises and activities that will support early education such as sounding out letters, numbers and counting. The teachers will be able to re-use the materials and resources for future classes. These resources along with English/French dictionaries have arrived in Uganda's capital. We anticipate they'll arrive in the village in the next couple of weeks as a postal service truck is only dispatched to this region when they have a full truck of items to deliver. The materials will arrive in ample time for the teachers to review and plan lessons for the upcoming autumn term. This fund supported the purchase of the resources and when the shipment arrives the headmaster will take photos for us to share with everyone via a short update and on our social media platforms.
The other update we wish to provide is from the Thai Child Development Foundation (TCDF) and their on-going need for oxygen tanks for the children that need extensive physical therapy. TCDF's school and medical support program is closed because of the current COVID wave the country is experiencing. The lockdown it is anticipated to last until the beginning of September and it is the hope of TCDF that they'll be able to welcome the children back in the autumn and resume their school operations. When they reopen, the team there will send new photos for us to share.
This week, BBS updated the project page for this fund to reflect some new priorities that organisations are in need of support to receive. This includes:
Funding internet costs at the Heart of Asia Society. This Kabul based think tank is involved in the peace building process in Afghanistan. They currently have several projects running which have operational costs and if we can support their internet costs this will free up their resources at a critical time.
Teachers' salaries at Sserinya Primary School. The current lockdown in Uganda has meant a cutback of government funding and as a result there is an ask for help to pay for teacher salaries, which equates in US dollars to 65.00 a month.
Mobility for Africa continues to expand their work to more rural e-mobility sites in Tanzania and Zimbabwe. Their focus right now is on continuing to develop their lithium battery technology.
Moving forward, we will continue to update this project page to reflect new needs from a diverse range of projects that we support and may be of interest to individuals. The other benefit of our update strategy is that we believe this is a great way to build awareness for impactful work being done on a grassroots level through some very difficult times.
We wish to extend our deepest thanks to everyone that has supported this fund and we look forward to sharing with all of you what's next!