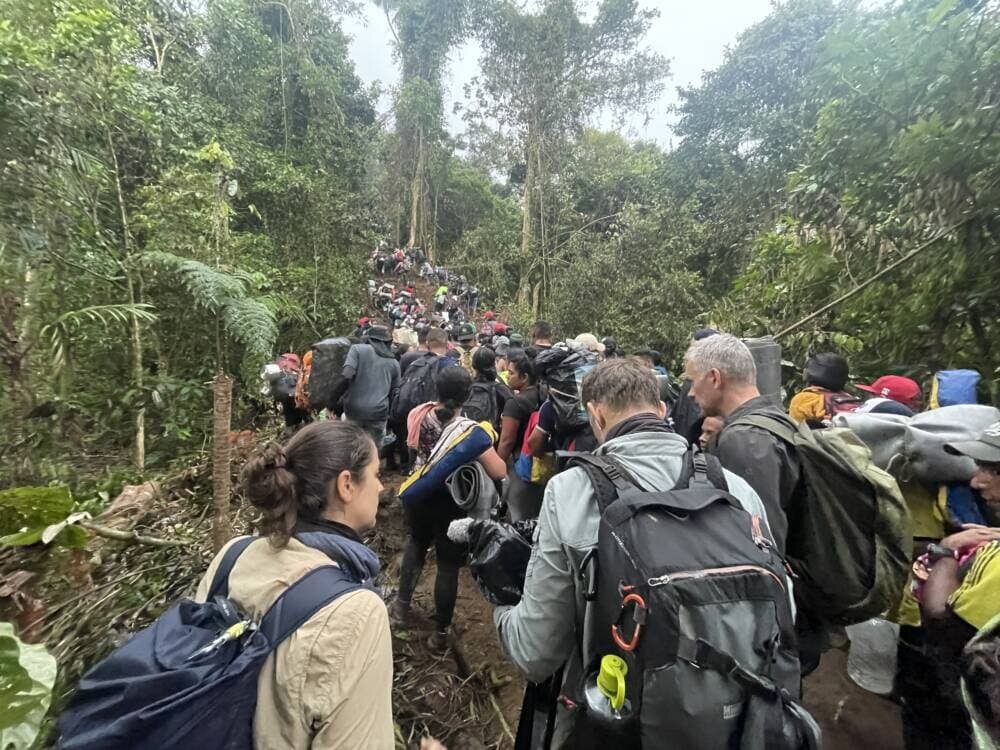 The refugee crisis represents a pressing humanitarian emergency and calls for an empathetic response. At the core of our mission for 15 years, we have prioritized elevating the voices of refugees and demanding change on a global scale to ensure that their stories are acknowledged and recorded.
Experiencing these tragic circumstances are thousands of migrants from Haiti, Venezuela, and an increasing number from Africa and Asia crossing the Darién Gap between Colombia and Panama. This remote passage encompasses over sixty miles of dense rainforests, steep mountains, and expansive swamps, constituting a treacherous journey. "Deep in the jungle, robbery, rape, and human trafficking are as dangerous as wild animals, insects, and the absolute lack of safe drinking water. Week after week, more children are dying, losing their parents, or getting separated from their relatives while on this perilous journey," said Jean Gough, regional director for Latin America and the Caribbean at UNICEF.
In recent years, the area has become a leading transit point for migrants searching for work and sanctuary in the United States. Most migrants aim for the southern U.S. border, hoping the government and current presidential administration will grant them asylum. Economic insecurity, political turmoil, violence, climate change, and the lifting of COVID-19 border restrictions are among the many reasons propelling migrants from their home countries.
Our commitment to amplifying the voices of refugees and providing a platform to express themselves remains strong. 3G continues to spread awareness about the plight of refugees and document their stories to get the support and compassion they deserve. To learn more about this and our other issues, please visit our website at 3generations.org and sign up for our newsletter to stay current on 3 Generations news.