Project Report

| May 23, 2022
Why We Speak: Imran Mohammad's 7 Year Journey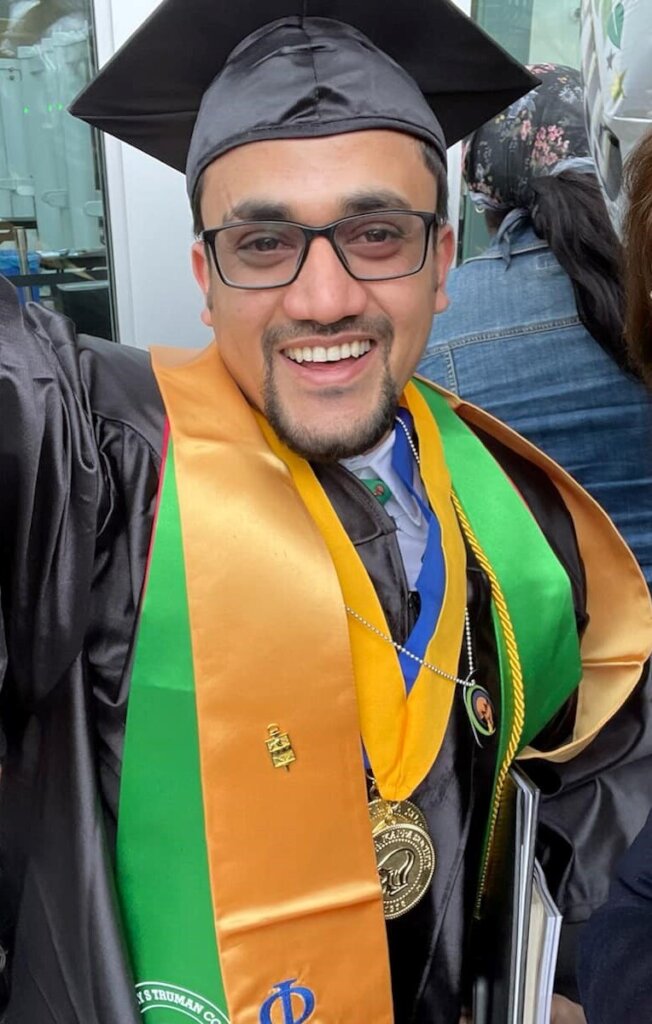 The amount of forcibly displaced people has been rising steadily in the last ten years. In the first half of 2021, there were more than 84 million refugees worldwide. At 3 Generations, we work to bring attention to the devastating effects of this ongoing refugee crisis.
In 2021, Imran Mohammad, a Rohingya refugee and member of our advisory board, was recognized for his dedication to student journalism and awarded the "In Depth Reporting" award from the Pulitzer Center. Imran is now a writer and activist and has reported on the Rohingya diaspora in the United States as well as writing his own personal account of his 7 year journey from Myanmar to Chicacgo.
In May 2022, Imran graduated from Truman College with an associate's degree in Political Science. Imran shared his immense joy with this heartfelt message:
"It has been a very emotional day and I still can't believe that I have my associate's degree in my hand. There have been so many days when I cried thinking that I couldn't do it.
I came to this nation after living in detention for more than seven years and have prioritized my education over everything. I didn't have my family around me to cook a meal when I didn't have any motivation and gave up invitations to do my homework. While most of my friends were having fun, I was doing my homework.
Holding my degree in my hand felt everything that I gave up was worth it."
Here at 3 Generations, we were overjoyed and humbled by Imran's story and are extremely impressed by all his achievements. In our short film about Imran, A Refugee's Journey, he detailed his personal 7 year journey, over 14,217 miles, across continents, that finally brought him to Chicago. We wish Imran all the best in his continued journey and look forward to continuing to tell his story and support him in any way we can.
3 Generations believes that the refugee situation is a humanitarian crisis that demands a more humane response. We will continue to spread awareness about the plight of refugees and document their stories so that they can get the support and compassion that they deserve.