Project Report

| Sep 15, 2021
Meet our four newest students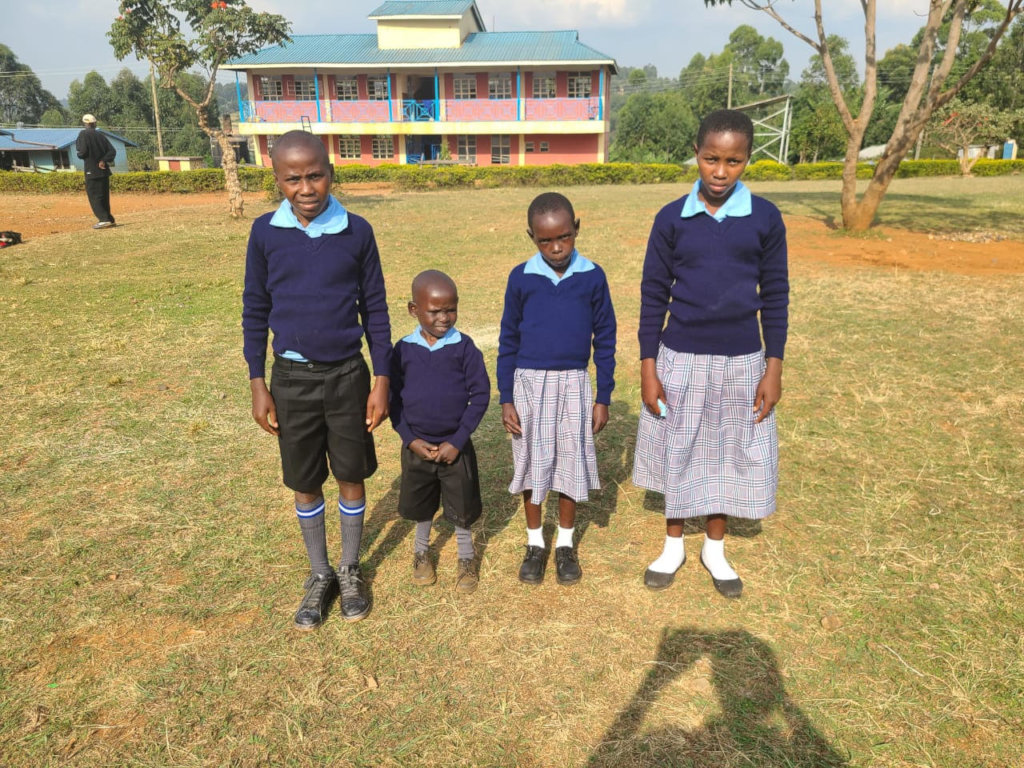 Greetings from Kenya,
This has been a challenging season for all of us. COVID-19 and the Delta variant continue to threaten public health here in Kenya and we face an acute shortage of vaccines. But I want to send a message of gratitude in this update, as there is still so much to be thankful for. Our kids have been back in school and are regaining the learning lost during ten months when schools were shut down. Our staff and students are healthy. And thanks to your support, we continue to be able to provide a home and education for children in need.
A family of four orphaned siblings are the most recent addition to our school. Pictured above, Solomon, Zipporah, Rebecca and Eric, ages 6-13, lost their mother six years ago during childbirth. Their father died from unknown health complications in June of this year. After that, a woman who lived nearby looked in on them and provided food from time to time, but the older children, the 13-year-old twins, were left to parent the younger two. They cooked, washed clothes, fetched water and firewood. T
They lived near Meru, about 10 hours drive from our school. But some well wishers knew of their difficult circumstances, learned of our school, and obtained permission from the local area chief for the children to join us. There were several hurdles to overcome before their arrival, including the sudden appearance of someone claiming to be an uncle who had not been involved in their welfare but who showed up when it seemed like people with resources were going to help the children. He wanted payment in exchange for giving permission for the children to go to school. Fortunately, the area chief intervened and ensured the children's transportation to our school.
From the time they arrived in early August until now, they seem happy and energetic and are doing well in school. One would not know they have endured such severe hardship. I am humbled by their resilience and grateful we can provide them a safe home and the chance to be children and students rather than providers.
I know how difficult the past 18 months have been for everyone. And I know it's easy to forget about us halfway around a very troubled world. But our school would not exist without you, we would not have survived the past 18 months without you, we would not be able to open our doors to Solomon, Zipporah, Rebecca and Eric without you, and for that I am very grateful. Thank you.
Warmly,
Kwamboka