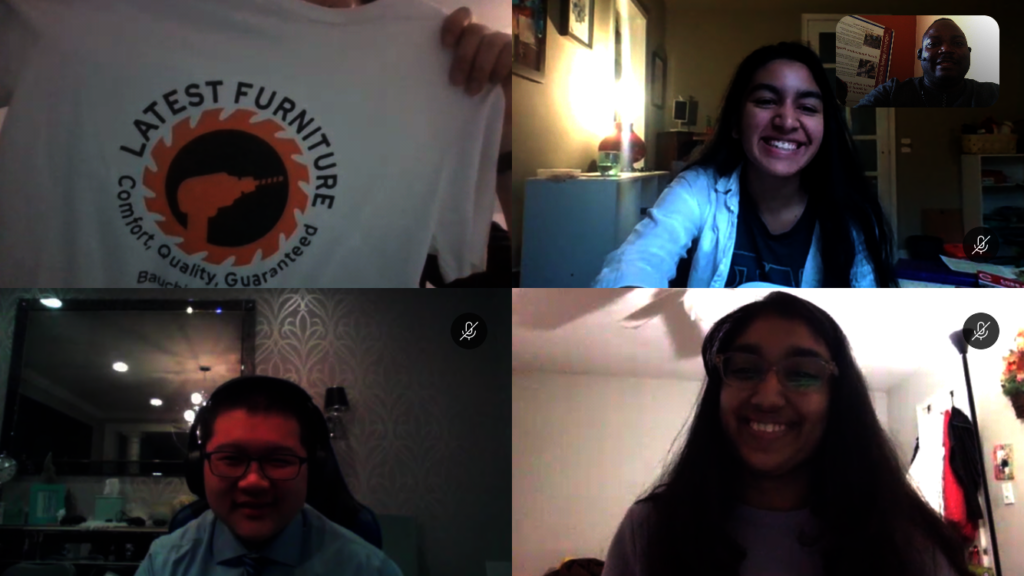 Dear Amazing Leadership Initiatives Donor,
First and foremost, thank you so much for your support! Your donations will continue to support Mr. Shamsu Hussaini, giving him the opportunity to expand his business and feed his family. We have been working with Mr. Hussaini, the owner of Latest Furniture, a furniture store selling high-quality, low-priced furniture to underprivileged families in Bauchi City. We have had multiple Skype calls with Mr. Hussaini and have created a relationship with him in order to develop ideas to further his business.
As of early January, the Financial Tracking Plan from winter 2020 is being implemented. The receipt book, the business ledger, and instructions on financial tracking have been printed, and our project coordinator in Bauchi is monitoring Mr.Hussaini's progress. We are excited to see Mr. Hussaini develop important business skills and an even more successful business. Mr. Hussaini has been able to buy a new workshop in a safer part of town, where he can use electric tools without fearing they'll be stolen, and he can attract higher-income customers. Additionally, we have provided Mr. Hussaini with his first cell phone, so he can communicate with our project coordinator and with customers more easily.
Currently, we are working on a marketing and advertising plan for Latest Furniture. Just recently, we have spoken with him about his goals, customer base, and advertising preferences. Mr. Hussaini has stated that he wants to present himself as a trustworthy, professional businessman that creates quality furniture for his customers, and we want to help him achieve this image in any way that we can, be it through flyers, business cards, or any other method that we might pursue.
None of this would have been possible without generous donors like you. The new workshop only costs a couple of hundred US dollars per year, but having it represents a groundbreaking improvement in Shamsu's life. Even the cost of printing receipts, creating a business ledger, and buying a cell phone are things that Mr. Hussaini wouldn't have been able to purchase without your help.
On behalf of everyone at Leadership Initiatives, thank you again for everything that you have done. We are really grateful for your donation and the support you are offering us and Mr. Shamsu Hussaini. If you would ever like to speak to our staff in Nigeria or this specific Project Leader, we would love to communicate with you so you can personally see the change you are creating. Always feel free to contact Executive Director Marshall Bailly at mbailly@lichange.org. Wishing you the absolute best!
Sincerely,
Team 1069