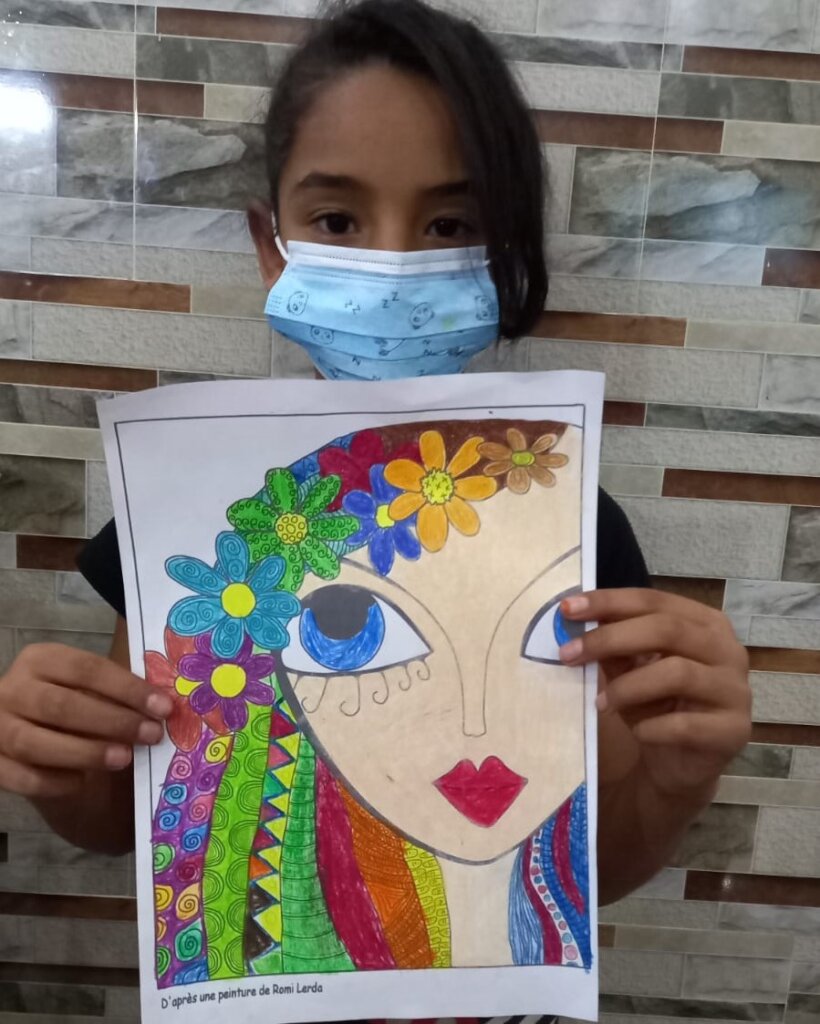 Dear friend,
Thanks to your continued support, Rafah's children are being provided with opportunities for learning and fun. Because we believe that children learn best by having fun!
Conditions in Gaza, with the prolonged blockade, create a heavy strain on the psychological health of the children there. In such a backdrop, children require more than textbook learning to meet their needs. We're happy that all four teachers that participate in this program are able to reach their students in a unique and meaningful way.
In September, we were happy to welcome Artist Laila Kassab back to work. She resumed art classes for children in her garden, doing what she loves and ensuring that children have a good time. These include simple activities such as coloring Mandalas that have many psychological benefits for children--stress release, better focus, and increased productivity. She recently organized an olive harvest activity in her garden for the children, celebrating Palestinian cultural heritage with them. Children had fun picking olives and enjoyed a spread at the end of the day featuring olives.
You'll be happy to know that art teacher Nermeen, who came in as a replacement for Laila, is still on the team and is teaching art classes out of the Women's Program Center for children in the neighborhood. Children enjoy doing colorful and creative activities with Nermeen. According to Nermeen, creativity stimulates enthusiasm among students and problem-solving skills, and makes them feel empowered. Using simple materials, children make the most beautiful things–butterflies, bouquets, vases, etc.
Science teacher Ruwaida continues to work hard instilling a love for science in children through innovative and hands-on learning methods. She helped her students make three different types of landscape models--coastal, desert, and plains. The children had tons of fun making these models and learning about the natural conditions of different landscapes.
Most parents in Gaza are unable to help their children with the English language, while private tutoring is not an option due to limited resources. They are happy to see their children's English language skills getting better each day because of the lessons they are receiving from Teacher Maha. With the help of colorful charts and cut-and-paste activities, Maha makes sure children enjoy her lessons. See in the pictures below how Maha is teaching adjectives to children.
This project has been going strong for nearly two years now. This would not have been possible without your support. Thank you for giving fun-filled learning opportunities to these children.
Sincerely,
Maria
P.S. Would you like your donation to get a match from GlobalGiving? On Giving Tuesday, November 29th, GlobalGiving is giving out $1.2 million in matching funds. Please save the date, November 29th, 2022 to make your donation.