Project Report

| Jul 31, 2023
Children's outstanding performance in final exams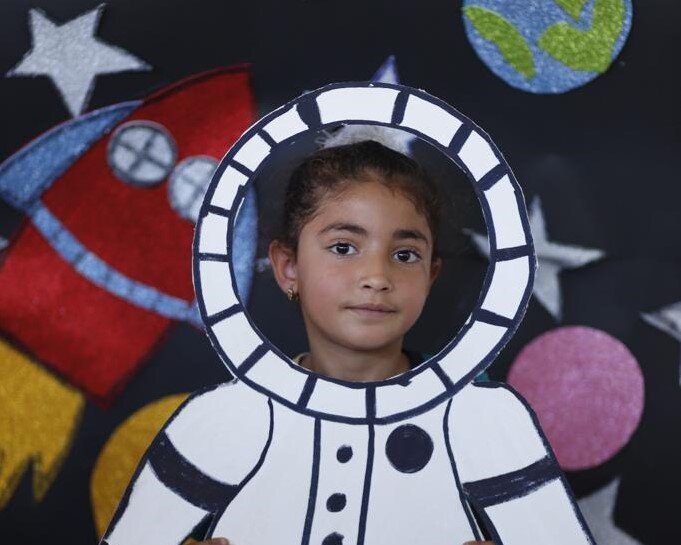 Thank you for supporting this afterschool program that is helping children in Rafah, Gaza, who cannot afford private tuition, with their studies, and leaving a positive impact on them.
Children performed remarkably well in the final exams held in May. Science teacher, Ruwaida happily told us, "I felt a great difference in their knowledge and their interest in the subject. My students showed a serious commitment to their studies."
Ghadeer, a student who attends science lessons, shared her opinion. "I did not like the science subject because it is full of information. When I used to study it earlier, I felt as if I was drowning. I did not know where to start. But when I started attending the science lessons with the teacher, Ruwaida, I felt that the subject became easier. She helped me understand the difficult lessons. During exams, we revised lessons. As a result, my knowledge of the subject has gotten better. It has gone from good to very good, and now close to excellent!"
Ghadeer's mother had similar things to share, "I was relieved when my daughter started science lessons at the center. During the exam period, I did not worry about her studies because she was revising lessons with her teacher. Science has become her favorite subject and she has secured a very good grade."
Maha, the English teacher, said that she has seen a visible improvement in the English language skills of her students. When children joined the class, they were shy about speaking English. By the end of the year, they were confident and competed with each other in answering my questions in English.
Science and English teachers helped children prepare for the exams. They revised all the important lessons. If any child was struggling with a particular lesson, they were given extra support.
In May, right before the exams, Gaza saw an assault for five days making children anxious. Teachers did their best to extend emotional support to children like they have been doing for the past two years. They organized many activities so children could take their minds off their challenging environment and helped them vent and relax.
Learning science is exciting under this afterschool program. Science students make models with the help of their teachers so they understand the scientific process they're studying. These past few months, children made many models of the solar system, animal cells, parasites that feed on plants, volcanoes, the photosynthesis process, etc.
In the English class, children received lessons on the basics of the language: word families, vowels, nouns, pronouns, prepositions, synonyms and antonyms, verb forms, introduction to new words, etc. Short and simple English stories are read to children regularly.
In the art class, children did many, many creative, colorful, and fun activities with their teachers Artist Laila and Nermeen. They made beautiful roses, butterflies, lanterns, and kites with the help of Laila. One activity, in particular, is worth mentioning. In the context of frequent incidents of olive trees uprooting, Artist Laila made children create Love Trees. A love Tree cannot be uprooted, it only grows and eventually becomes victorious.
Art teacher Nermeen took art classes in the Women Programs Center. These past few months, children made paper puppets, fish, rabbits, giraffes, sheep, lanterns, and so much more. Since the summer vacations started, the children have also been doing fun activities.
Thank you for extending love and support to Gaza's children. Please tell your family and friends about this project and encourage them to show some love.