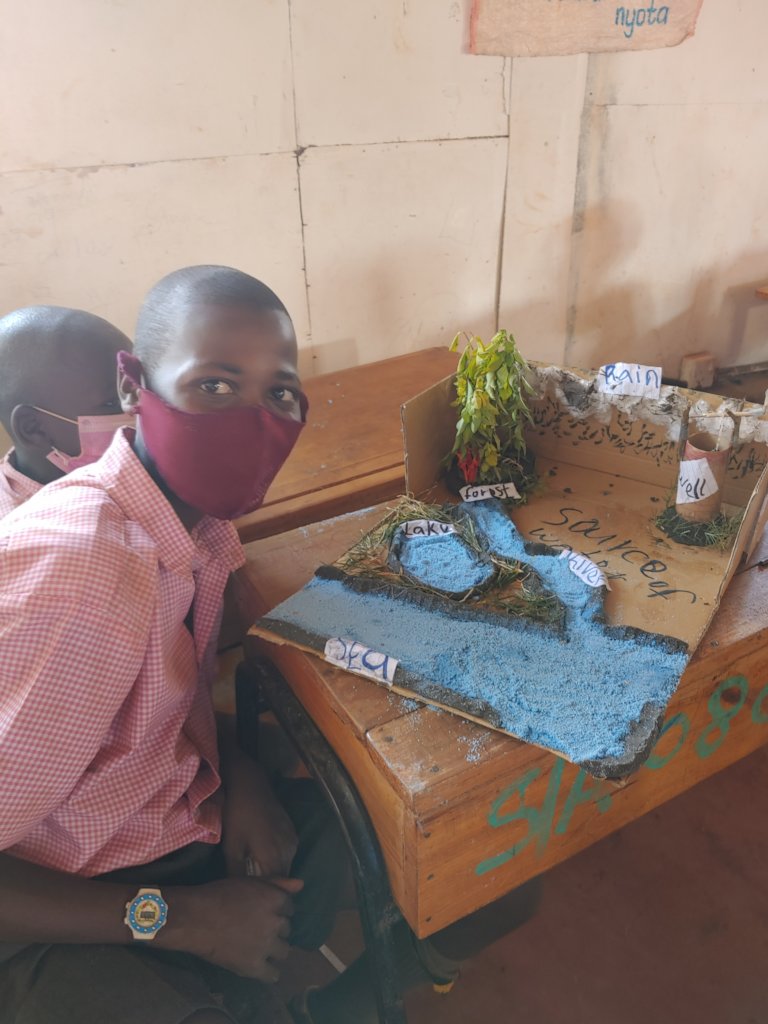 Thanks to your generous contributions in support of our teacher training project we have seen noticeable improvements in teachers' abilities in the following areas:
1. The importance and use of teaching aids to deliver lessons
2. Sharing knowledge to nurture a solution focused work environment
3. Maintaining an improved professional standard of document presentation in terms of assessment, scheming and lesson planning
4. Increased academic accomplishment as well as a noticeable improvement in the life skills of pupils
Regular teacher supervisions illustrate training needs and helped management to fashion tailored training plans.
Adjusting our teacher training programme has helped us to deliver a more economical Continuous Development Training Programme. This training programme, conducted by a respected local Government Teacher and supported by one of our Board Members (who specialises in teacher training, both in the UK and in Africa) concentrated on the foundations of the new Competency Based Curriculum, learning outcomes and improving the preparation of work schemes and lesson plans.
An intensive 5 five days training was followed-up with another five days of monitoring to ensure that teachers understood and implemented the training. The programme was such a success that we will retain the Trainer's professional expertise to offer our teachers continuous professional development throughout 2021.
Rest assured, teacher training will remain the forefront of our plans to improve learning at Roko 20 Academy.
Teachers returned to school with a competence and a new confidence in their ability to teach our pupils putting everything they had learnt into practice. Our vision has been and always will be to provide our pupils with the best education possible.
Thanks once again to you and your continued support and generosity. We cannot achieve what we do without you.
May I end by asking you to look out for GlobalGiving's Little by Little Campaign running Monday, March 8, at 00:00:00 ET to Friday, March 12, at 23:59:59 ET. During this campaign, all eligible donations up to $50 per unique donor per organization will be matched at 50% for as long as the campaign is live. Matching funds will be available throughout the entire five-day campaign. GlobalGiving is also offering an amazing 100% match on monthly donations for four months.
Please do refer our page with friends/colleagues/family to spread the word about us Donate to Roko 20 (globalgiving.org)