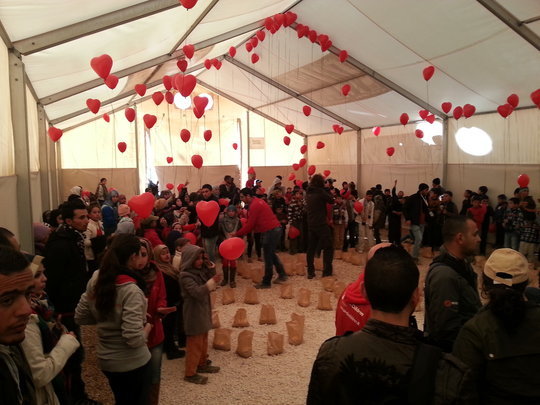 Hi GlobalGivers,
Over three years later, there is still work to be for the refugees in Syria. GlobalGiving has had the pleasure of distributing funds to some amazing partner organizations including Mercy Corps, World Food Program, and Relief International. Our partners, along with on-the-ground, local organizations, have provided emergency relief and recovery to the Syrian refugees. We would like to thank our partner organizations, as well as our donors, for all of your help and passion for this cause these past three years. Here are some updates from our partners:
Through its project Provide Relief for Syrian Refugees, Mercy Corps is working to better the lives of the youth affected by the Syrian Civil War. Since the beginning of the project, Mercy Corps has helped 2.5 million individuals recover from the trauma. In their latest report, Mercy Corps thanked donors for providing funds to purchase food, clothing, water, and other necessities to the refugees. Currently, this project is working with the youth to help them escape the normal life and thoughts of a victim of war and tragedy. These youth are taking part in different projects and activities through the community in order to develop different social and life skills. As a result of the Syrian Crisis, 68% of child refugees were taken out of school, and they are missing opportunities to develop mentally and socially. Through the different programs Mercy Corps provides, these children are given a second chance, and that second chance is all because of donors like you!
Many local organizations are working with our partners to fight the cause as well. World Food Program is working with 23 Syrian organizations, as well as the Syrian Arab Red Crescent (SARC), to provide food necessities to refugees. Already, World Food Program and its partners have fed over three million Syrian refugees, and they predict they will feed upwards of four million by October of this year! All this work is inspired and taken on by actual victims of the crisis in Syria. One woman in particular, named Rawda, is one of 155 World Food Program aid workers in Syria, who stayed in her war-torn country to help her family and other refugees. She is in the front line of aid workers, delivering food directly to those in need. It takes her three hours to commute, with countless checkpoints along the way. Without Rawda, half of the Syrian population that is food insecure would not receive the help they need. Rawda brings a unique perspective to this work, since she is a survivor herself. Rawda, and the other 155 World Food Program staff in Syria, help deliver 40,000 tons of food every month. You, along with Rawda, are changing the lives of Syrian refugees without food.
Lastly, Relief International took part in a global vigil in March to commemorate the three-year anniversary of the Syrian crisis. This vigil, a part of the #WithSyria campaign, consisted of people from all around the world standing together to shine a light in honor of Syrian victims and survivors. Unfortunately, Relief International was sad to report that in April, Lebanon registered its one millionth Syrian refugee. Currently, according to RI's report, roughly 25% of Lebanon's population is made up of these refugees. To help all those affected, RI is working with displaced families and children to provide them with new homes and opportunities. One of these opportunities includes RI's Accelerated Learning Program, which is now operating in 24 schools and five learning centers for 7,000 children. RI's latest report highlighted one of the many beneficiaries of the Accelerated Learning Program. Zeinab, a victim of the Syrian crisis, used to be a star student prior to the civil war. While her studies may have been affected as a result of the trauma she endured, RI is not giving up on her. With your help, RI's Accelerated Learning Program will put Zeinab and many more children back on track to a brighter future.
None of these great efforts from these organizations would be possible without the help of our donors. GlobalGiving sends our sincerest thanks to each and every one of you who has taken the time to learn about the Syrian Crisis and give back to the cause. Three years later, more and more individuals and families are receiving the help they need in order to recover from such tragedy. It is up to us to give these people the new homes and futures they deserve.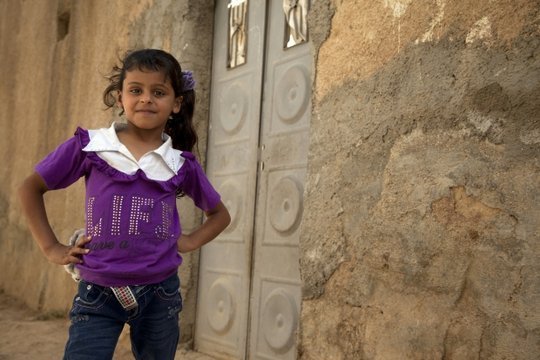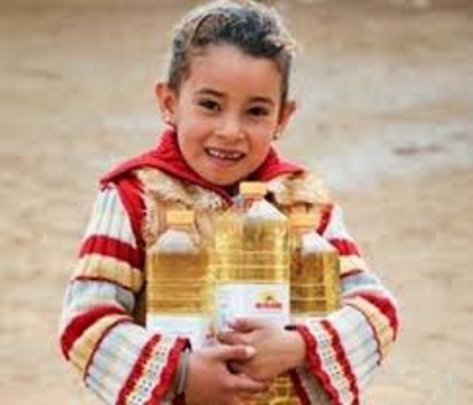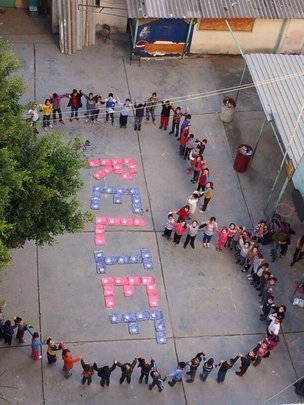 Links: