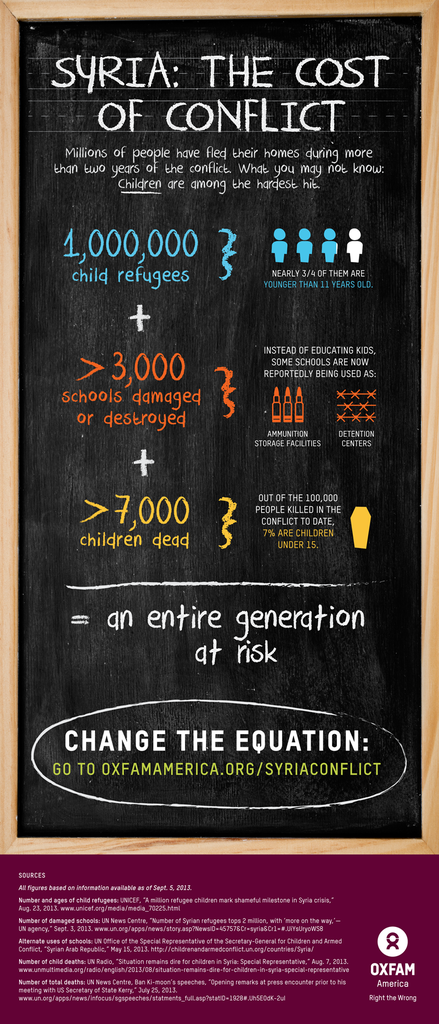 Oxfam is currently helping provide aid to more than 200,000 civilians in need in Jordan and Lebanon, and is aiming to reach 650,000 by the end of the year.
In Lebanon, Oxfam and our partners helped thousands of refugees cope with the cold winter temperatures earlier this year by distributing warm clothes, mattresses, blankets, heaters, and rugs, as well as plastic sheeting to weatherproof their shelters. We are now providing vulnerable families with cash to help them afford safe housing and vouchers with which to buy hygiene materials; we are also working to improve the water, sanitation, and hygiene conditions for refugees in various locations across the country. And an Oxfam partner has begun providing psycho-social support to women refugees and their children.
In the Zaatari camp in Jordan, whose population has swelled to more than 100,000, we have provided emergency latrines for 20,000 people, and we have now completed more permanent blocks of sanitation
facilities (toilets, laundry areas, and showers) for 8,000. We have encouraged children to decorate the blocks with hand-painted tiles. Our work on sanitation takes into account the needs of people with limited mobility: we are installing showers and toilets that accommodate wheelchairs, and distributing commodes that can be used in the home. Oxfam's hygiene-education program is aimed at helping people stay safe under challenging camp conditions. We are also working with refugees who are living outside the camp. The most critical need is
to prevent families from getting evicted from their rooms and shelters, so we are providing cash assistance via ATM cards to many of the most vulnerable. We are also distributing water filters and hygiene materials to people living outside the camp.
Oxfam is increasingly concerned about the water and sanitation situation Syria, where infrastructure has been badly damaged by the conflict. Oxfam's technical team inside Syria is focused on improving water supplies and
sanitation facilities, with the goal of assisting 300,000 people.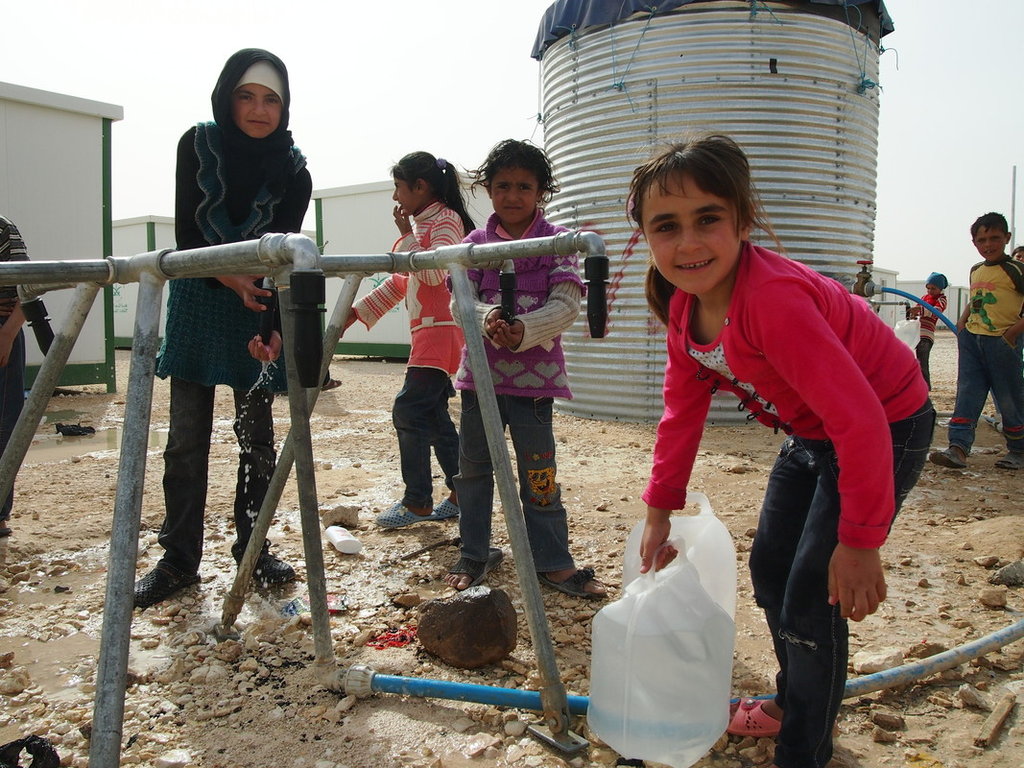 Links: