Project Report

| Nov 23, 2023
Aspyre Africa expands activities to Dakar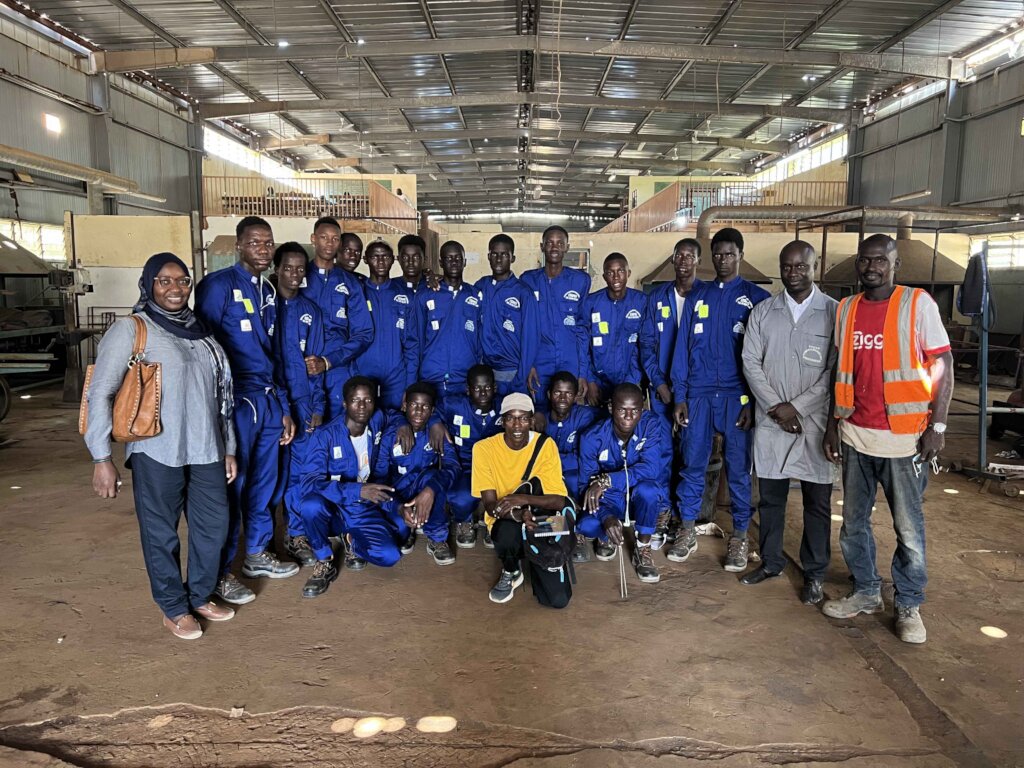 Greetings from Dakar!
We are delighted to have expanded our work to Dakar and to Guédiawaye in particular. In partnership with the "Centre de Sauvegarde de Pikine/ Guédiawaye" (safeguarding centre) we recruited 3 groups (60 in total) of at-risk young people to be enrolled in training (solar energy, car mechanics & welding). The safeguarding centre provides education, re-education, support, prevention and rehabilitation for children in difficult situations. The centre is attached to the Ministry of Justice and part of the "Supervised education and judicial protection of minors" programme.
The centre provides a variety of skills training but mostly in informal workshops. Training in these workshops can take up to 3 years and doesn't guarantee employability at the end. Aspyre Africa therefore mobilized the nearby Lycée Limamou Laye (Ministry of Vocational Training), one of Senegal's most successful educational establishments, to provide high quality 6 month training for these groups. Partnership agreements were signed, and Aspyre Africa managed to secure direct funding from the Government Fund for Vocational Training (3FPT) to the Lycée Limamou Laye for the technical training. Aspyre Africa, in addition to designing and coordinating this project, continues to provide all additional services needed to support these young people: from their transport to the individual follow up.
Testimony Mrs Ndiagne (Safeguarding Centre): "You should have seen the smiles on their faces when I handed over their uniforms and safety shoes. You could see how excited they were about the opportunity they were given, and proud they would be wearing those uniforms. Such moments give me great joy!"
Testimonies from our students in car mechanics: "Thank you for this training! I really want to succeed because I see so many young people our age who don't get this opportunity. We are so lucky to get this training at no cost, and we know there is plenty of work in this field. It also helps us stay out of trouble, as it prevents us having no other option but to steal to get by."
"Many young people risk their lives at sea simply because they have no occupation. If they had received the same opportunity as us, they might have had another option."
In addition to changing young people's lives in a very tangible way, this project is innovative and could truly pave the way for practical and sustainable changes in the system. It is rare in Senegal to find real synergy on the ground between government services attached to different ministries, even though it is in the best interest of the beneficiaries. With this project, Aspyre Africa has bridged a gap and is showing what can be done with a little funding, good will and using what is already there.
Every day on this trip I have met educators, trainers and directors who are passionate about their work and doing everything they can with the resources they have. For many it isn't just work, it is a vocation and a commitment, not just to Senegal's next generation, but also to the future of their country. As the irregular migration numbers from Senegal continue to soar, I truly believe these people are the ones who can make the difference.
Thank you for your continued support helping us secure equal opportunities for vulnerable young people in Senegal!
With warm wishes,
Savina