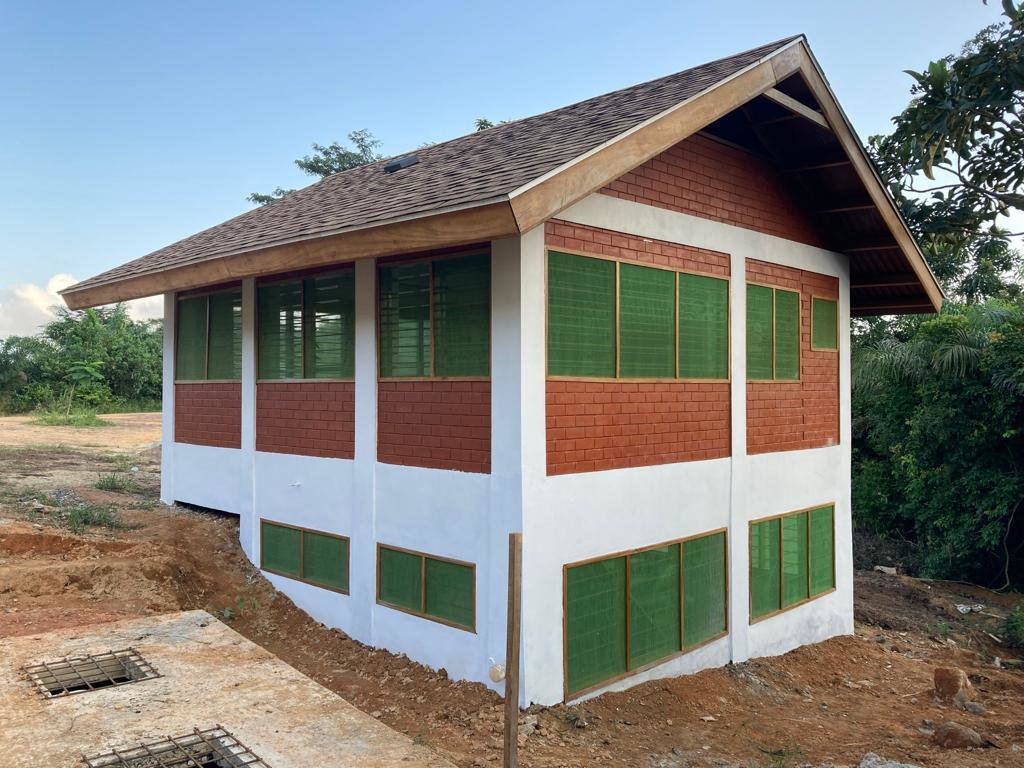 Dear friends and supporters,

Thank you so much for your wishes and donations. Your continuous support is important to us and the success of OPC - you are a part of the whole development process.

Take some time if you wish to read a short report about our latest progress - it is again thanks to your support that we get closer and closer to shaping our common sustainable future.
We appreciate your support and find it is important that you follow our progress. Therefore, please find the latest updates of our efforts below.
Administration building - work in progress
Take a look at our future administration building, we are already in love and want to start operationalising the centre soon!
Living house
Our living house is also almost finished! Five beautiful rustic dormitory-style rooms for workers, students, and volunteers. Akwaaba!
Harvest success
We are harvesting the first fruits from our trees, oil palm fruits, and vegetables are doing fine too. Our mushrooms are now available at Shoprite, the biggest supermarket chain in Ghana. At our bigger farm in Mankessim, we have started producing Gari (coarse cassava flour) at commercial scale. We are very proud of the work accomplished! Would you like to try them?

We appreciate your kind support - without it, we could have never achieved what you can see on the pictures, you are an essential part of our success, thank you so much!
Kind regards,



Dr Christian Andres
OPC President