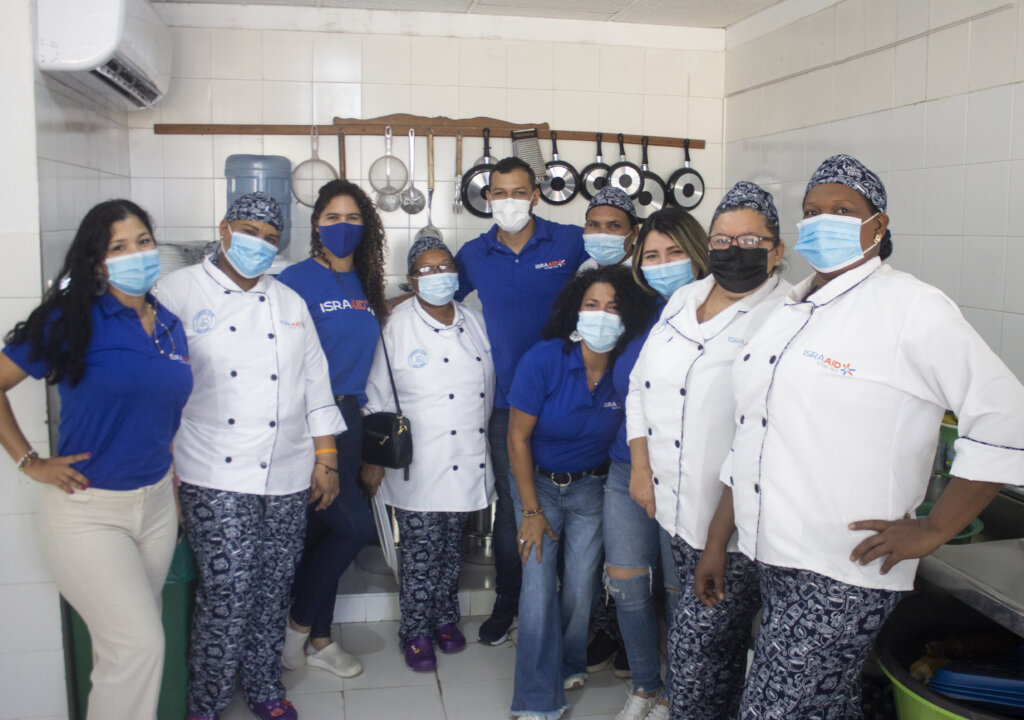 IsraAID first arrived in Colombia in 2019 to support over a million displaced Venezuelans and has remained since, provide livelihoods, protection, medical, and educational opportunities for Venezuelans and host communities.
As inflation and unrest mounted in neighboring Venezuela, entire communities were forced to leave their homes. Many walked across the border to Colombia, where only 40% held legal status. This posed a major barrier to accessing even basic social services and kept legal employment out of reach. IsraAID is one organization among many working to fill these gaps and ensure that communities are able to build a better future for themselves.
The country has an unemployment rate in the double digits, which increased dramatically during the pandemic. IsraAID's livelihoods program in Colombia is a six-week course providing individuals from Venezuelan migrant and Colombia host communities with training in leadership, communication, decision making, labor rights, marketing, and more.
The program offers two tracks: one to help people find employment, and the other to train new or existing business owners.
Mildred is a young Venezuelan migrant with eight years of experience in the preparation of fast foods and frozen food products. After market research, she decided to start a company that produces and distributes these types of products.
Mildred's business, "Filipenses 4:13" is one of the first businesses to come from IsraAID Colombia's Livelihoods Program, specifically from the "Business Strengthening' track. With the support of seed capital, she invested in a freezer, digital scale, steel work table, kitchen utensils and raw baking materials to make her products. She sells her products in local stores and to her neighbors.
From this business, her family now have two income streams. During follow-up visits, it is clear how motivated Mildred is. She still has many goals to meet, including finishing the construction of the family house: "and now with this opportunity I know I can achieve it", says Mildred.
"I am very grateful for the program because it has allowed me to fulfill my dreams".
Jefferson is a young Venezuelan migrant, who came to Colombia for better job opportunities. He wanted to open his own motorcycle repair shop but he did not have the necessary equipment and tools to do so. He was one of the first participants of IsraAID Colombia's Livelihood Program, receiving seed capital to buy the necessary equipment for his venture.
Not only did he open a new business, but he also took another big risk by moving his home to be nearer customers. The risks paid off, and he is now a successful entrepreneur, having expanded beyond repairs, and he provides employment opportunities for other young Venezuelan migrants.