Project Report

| Jan 21, 2020
Community Capacity Building in Psychosocial Support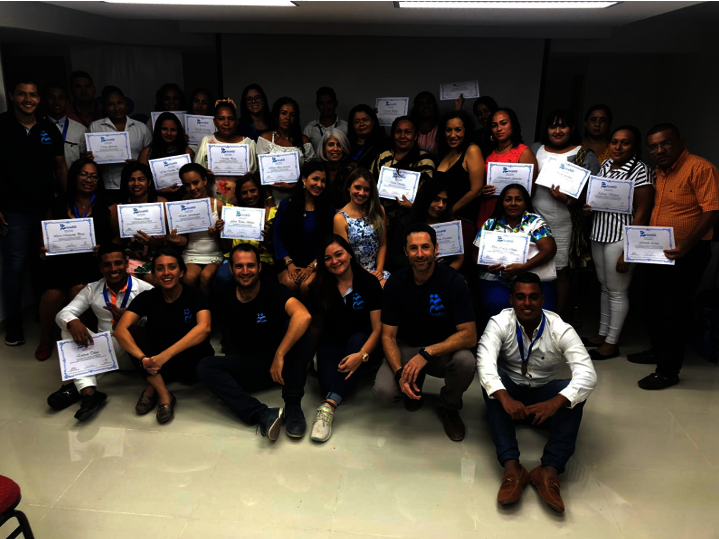 Latin America's worst-every refugee crisis continues, as thousand flee Venezeula across borders, seeking a better life away from inflation and political unrest. Some 4 Million Venezuelans have settled in Colombia, where many are in need of urgent support. As the situation on the ground exacerbates currently existant protection mechanisms, there is a stark need to improve the the framework to ensure that vulnerable communities, including childern, recieve the care they need.
IsraAID's emergency response team first arrived in Colombia in May 2019 to conduct a needs assessment and begin implementing programs to support the influx of refugees. In the subsequent months, IsraAID's team identified high need in the city of Barranquilla, where few other humanitarian actors are engaging in aid work. Since then, IsraAID has established two Child Friendly Spaces to provide daily activities for children, and provide high-quality Protection resources for families and the wider community.
In November, IsraAID Protection staff ran a training for local community members and service providers on Mental Health and Psychosocial Support tools. 35 leaders and professionals from the community were identified to to participate in the 5-day training, which focused on administering Psychological First Aid, facilitating child-friendly activities to create a safe space for children to express themselves, and basic introduction to case maneagement and how to access the existant referral system for children.
Another set of training, targeting 30 community mobilizers, offered "Introduction to Protection" to increase public awareness of these issues and their capacity in responding to children and other vulnerable community members' needs.
Eight different organizations sent participants in these trainings, including the Ombudsman Office, the Colombian Red Cross, the Colombian Institute of Family Welfare, the office of the governor, Americares, the Childhood and Adolescent Police, and the Ministry of Health.
Through this, and IsraAID's other programming on the ground, we are working to ensure that refugee children and their communities recieve the services they need toward establishing positive lifestyles in their new homes.
Thank you for supporting this work!