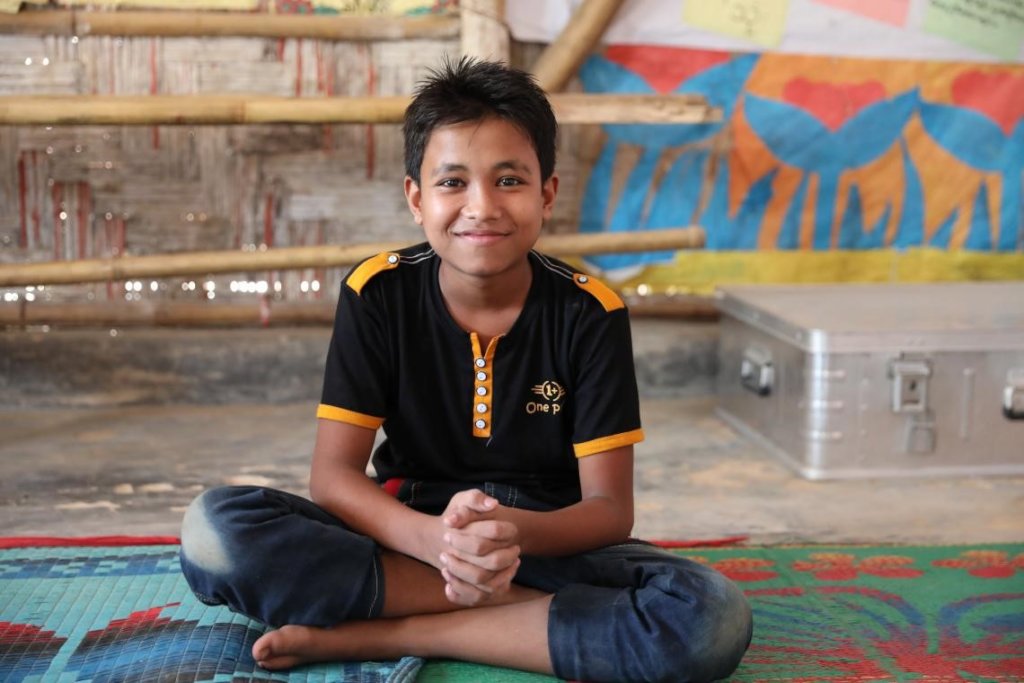 Dear Friend,
Bangladesh continues to host over 884,000 Rohingya refugees from Myanmar across 34 camps in Cox's Bazar District, over half of whom are children. While basic services have been provided, children still face disease outbreaks, malnutrition, inadequate educational opportunities and the risks related to neglect, exploitation and violence including gender-based violence (GBV) risks, child marriage and child labor.
These challenges have been exacerbated by natural disasters and the COVID-19 pandemic. Annual monsoons caused damage across learning centers and water and sanitation facilities across the camps; this comes after a deadly fire broke out in Cox's Bazar in March. Bangladesh continues to struggle with the threat of COVID-19 nationwide, and the refugee camps are no exception.
Thanks to the support of individuals like you, UNICEF continues to navigate these challenges to deliver essential services to children and women who need it most. Over 3,300 children received severe acute malnutrition treatment thanks to the monitoring work of nearly 1,000 nutrition monitoring volunteers. UNICEF and partners have continued to provide access to quality WASH services to 242,000 Rohingya refugees. As learning centers in the camps have been closed due to COVID-19 restrictions, UNICEF and partners have worked to provide alternative learning avenues. To enable caregiver-led education, 435,348 workbooks were distributed this year enabling 190,663 Rohingya children (48 per cent girls) to engage in learning activities at home. As an alternate method of delivering learning in the camps, radio programs were used for distance learning to reach 57,603 children including 536 children with disabilities and their caregivers.
Through it all, UNICEF is working to empower children to lead the way for their communities. In Cox Bazar, UNICEF designed an innovative program to "Make WASH Fun" for children, placing them at the center of COVID-19 hygiene promotion response efforts. Mohammad, pictured here, is one great example of a child leader, who enthusiastically shares important hygiene messages in his community.
Due to your generosity, UNICEF will continue to work with and for children such as Mohammad to ensure a better future for the Rohingya community. As always, thank you for standing with us in this work.
In Partnership,
Whitney