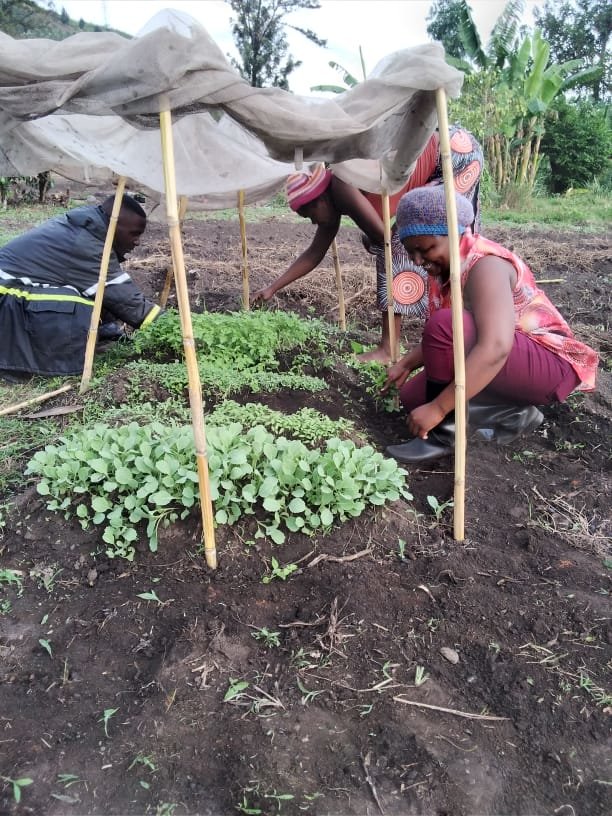 The first phase of 1,000 Women's Gardens was completed by the end of July with 100 gardens established and families beginning to harvest tomatoes (photo), pumpkin (photo), local spinach (dodo), kale (sukawamiki) cabbage, onions and eggplant. In addition, families are harvesting and sharing collectively from 8 community gardens. While women are the main gardeners, spouses and children are beginning to join in on the tasks and the trainings offered by RCRA horticulturist and project leader, Doreen.
In August, two student interns joined 1,000 Women's Gardens from the School of Agriculture and Environment, Mountains of the Moon (MMU) in Fort Portal, just north of Kasese District. This association has worked out very well for all involved – the garden team is strengthened, the interns are gaining valuable field and research skills, and the gardeners feel additionally supported. The interns carried out a simple 10 question survey with all Phase 1 households focused on vegetable production challenges, and needs for technical assistance (photo). The data are being analyzed and main findings will be available to share in the next Progress Report. One finding we are already aware of are vegetable losses due to transplanting of some crops after the main rainy season, and lack of access to river or tap water. Having learned from this experience, Doreen timed the transplanting this season to come just before the main rains (occurring now), and losses are anticipated to be much less.
Below is a summary table that shows the mobilization effort for Phase 2 during August. Of the 100 households mobilized –27 are young mothers (ages 13 to 19), 43 are households with orphan and vulnerable children (OVC), and 30 are grandmothers caring for grandchildren. Of the eight community gardens, five are for groups of young mothers. In the photo, Doreen is guiding young mothers on how to cover the seeds with a thin layer of soil after being sown in the nursery bed. We have a special interest to meet the nutritional, income and socialization needs of these adolescents, and their babies, and soon will be introducing knowledge on sexual and reproductive health as well. In Maliba, we are also piloting work with a primary school to establish a school garden, but this has not started yet due to COVID-19 related delays.
The photo below is of the two male interns showing a young mother in Kyabarungira how to do thinning of tomato seedlings in the nursery bed. The temporary shade structure (photo) has been removed to harden the seedlings. In another photo Doreen is showing gardeners how to weed the nursery beds before transplanting to reduce pests and disease. The recent photo below is of Doreen and the interns showing young mothers how to make raised beds. The office sack garden is also up and running for a second season, providing fresh vegetables to RCRA staff (photo).
In the next few months, the project will concentrate on establishing Phase 2 'mother' gardens, group trainings, gathering data on garden nutritional, health and gender impacts, and fundraising to pay the costs of Phase 2 and Phase 3. We will appreciate continued donations through GlobalGiving to carry out the important work described here.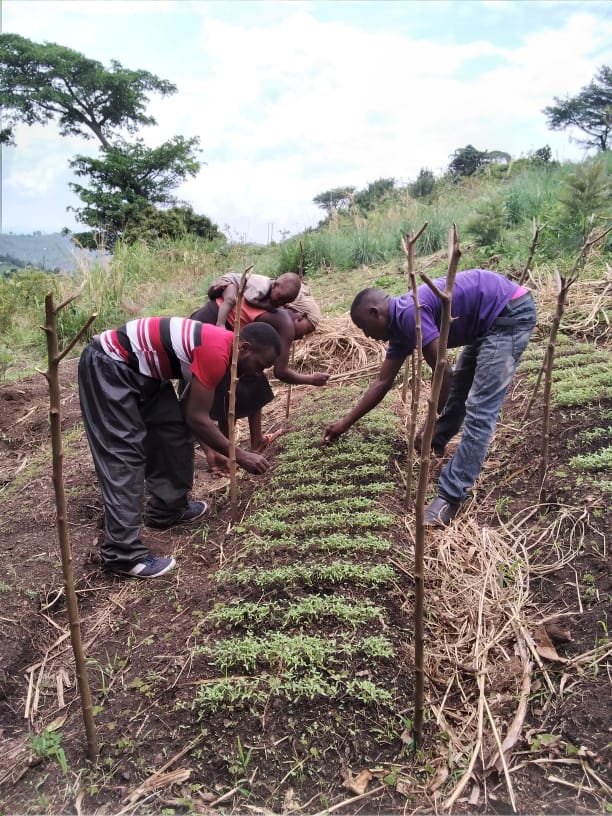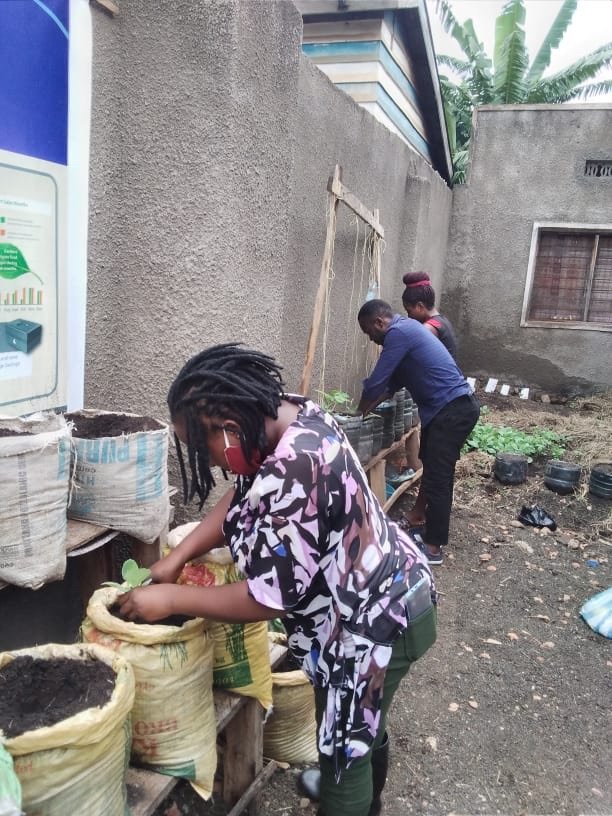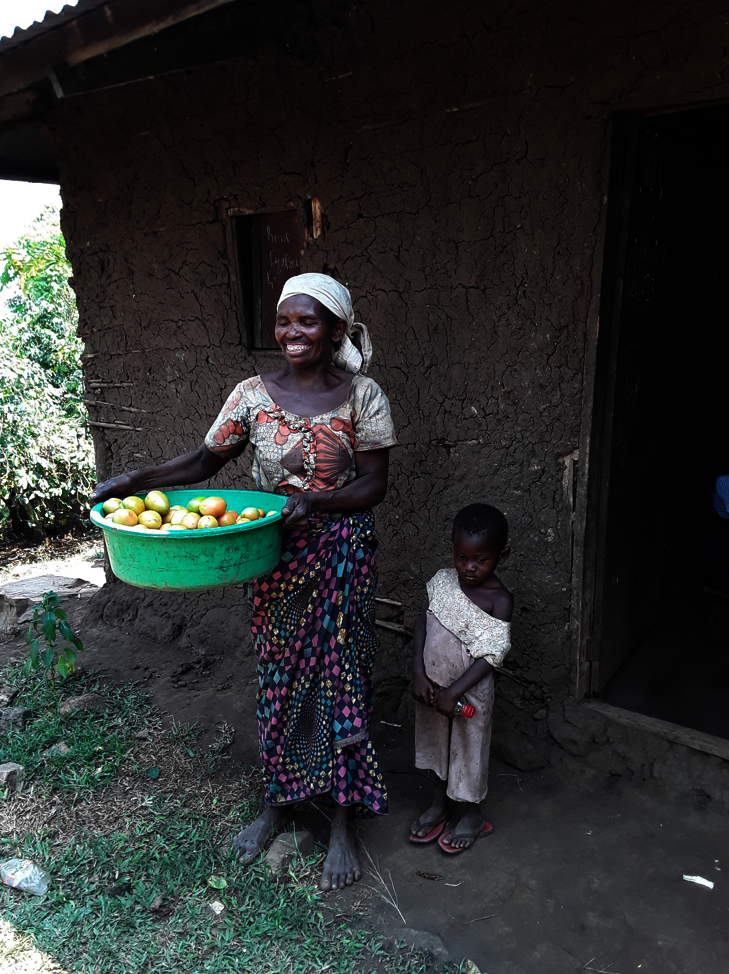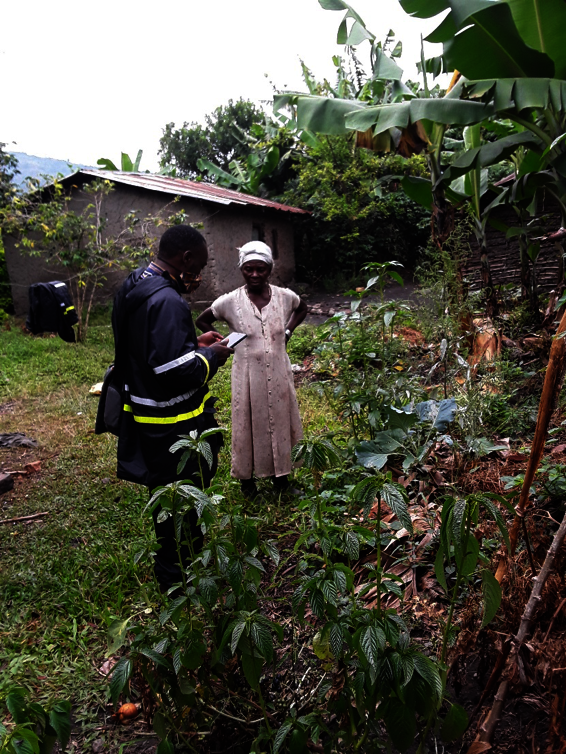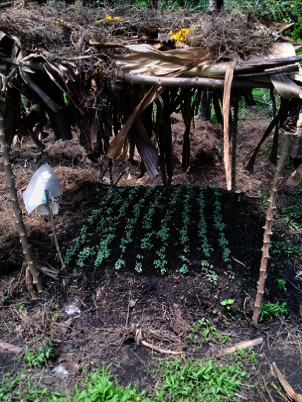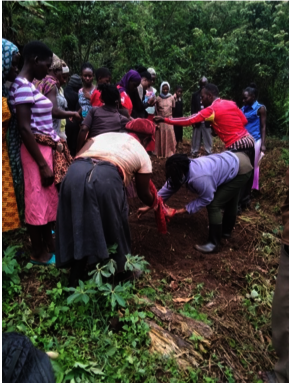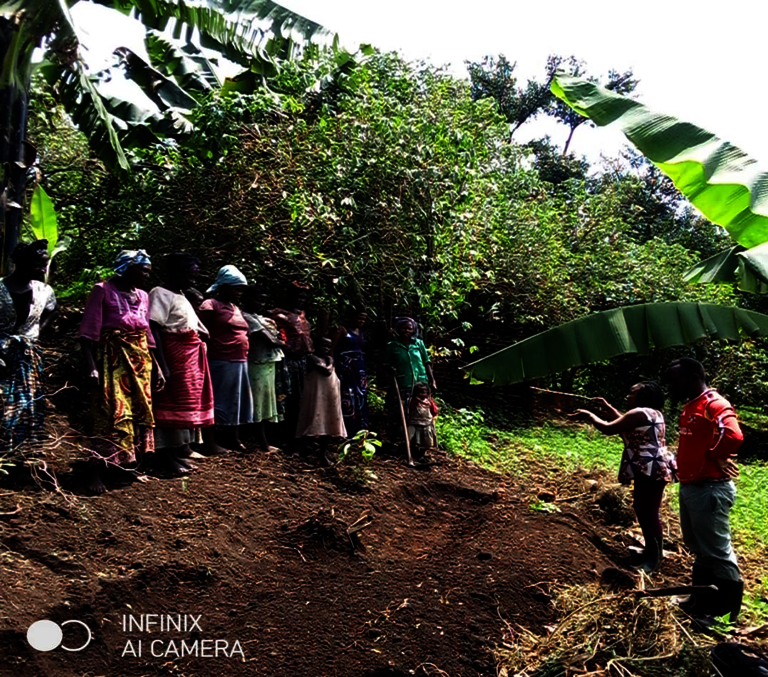 Links:
Attachments: