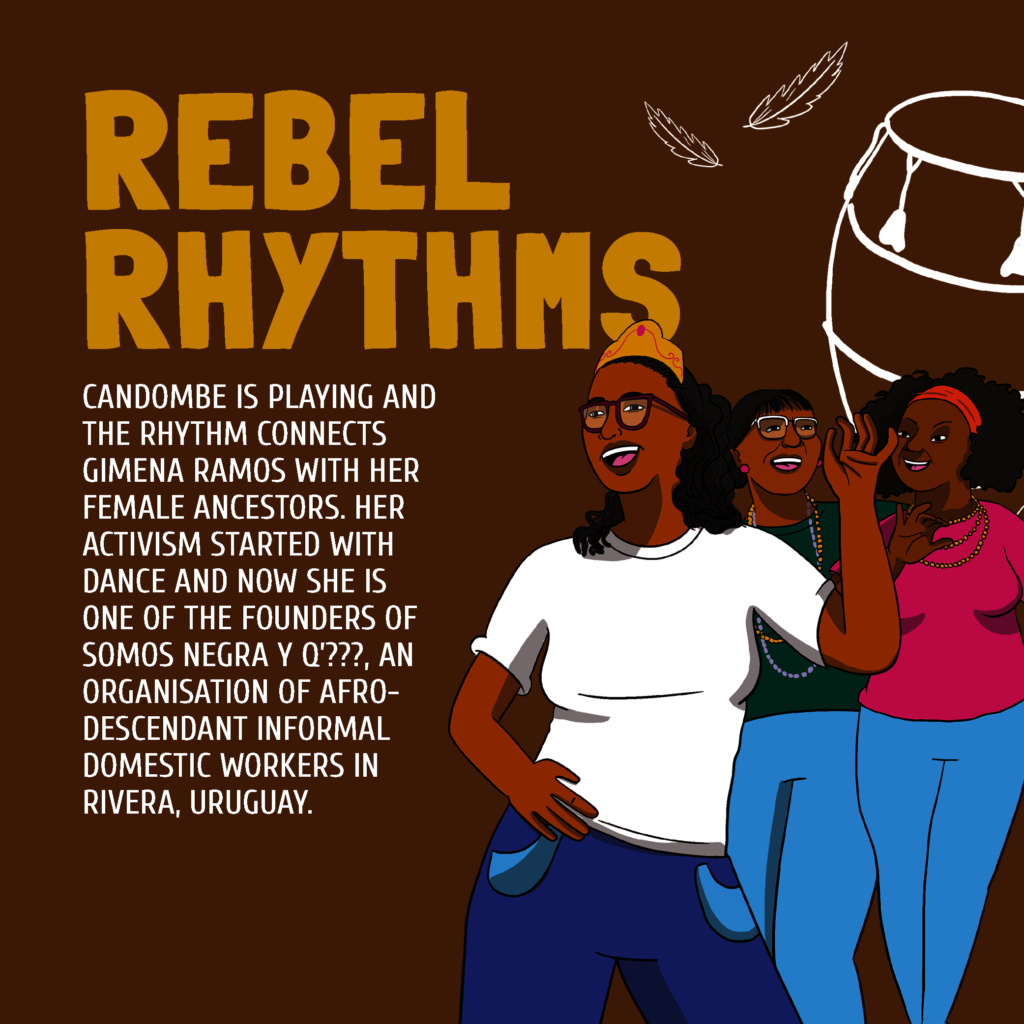 Candombe is playing and the rhythm connects Gimena with her female ancestors. Her activism started with dance and now she is one of the founders of "Somos negras y q'???", an organization of afro-descendant informal domestic workers in Rivera, Uruguay.
Gimena lives in the uruguayan city called rivera, on the border with brazil where it takes longer for rights to be won than in the capital. Working as a domestic worker, gimena literally felt it in her skin. In addition to her precarious work situation she felt discrimination for being a black woman.
Gimena knew she had to unite with others to transform her reality. That is how she became one of the founders of the sindicato de empleadas domésticas de rivera (rivera domestic workers union). Later, she felt the need to approach her activism from an afro-activism perspective. So in 2017 along with other colleauges she founded the organisation called "Somos negras y q'???" (we're black and so what?).
Weaving networks with the state they were able to ensure statistics speficied the number of afro women affected by gender-based violence as well as access domestic violence prevention workshops and communication with the police to report cases. They elaborated projects focused on rural women, such as community gardens for community kitchens as well as suicide prevention workshops.
That is how they created the network of community agents. These are circles of trust and support, where the seeds of feminism are planted. For Gimena, this was very important. It helped her to embody her body and embrace the strabismus that characterises her. Today she encourages others to be couragous and more and more people want to be free, rebellious and happy, like how Gimena feels when she dances candombe.
FMS supports Gimena and "Somos negras y q'???" thanks to your donations.
We invite you to follow us on social media and read more on the women's networks that keep us Together, Stronger and Alive!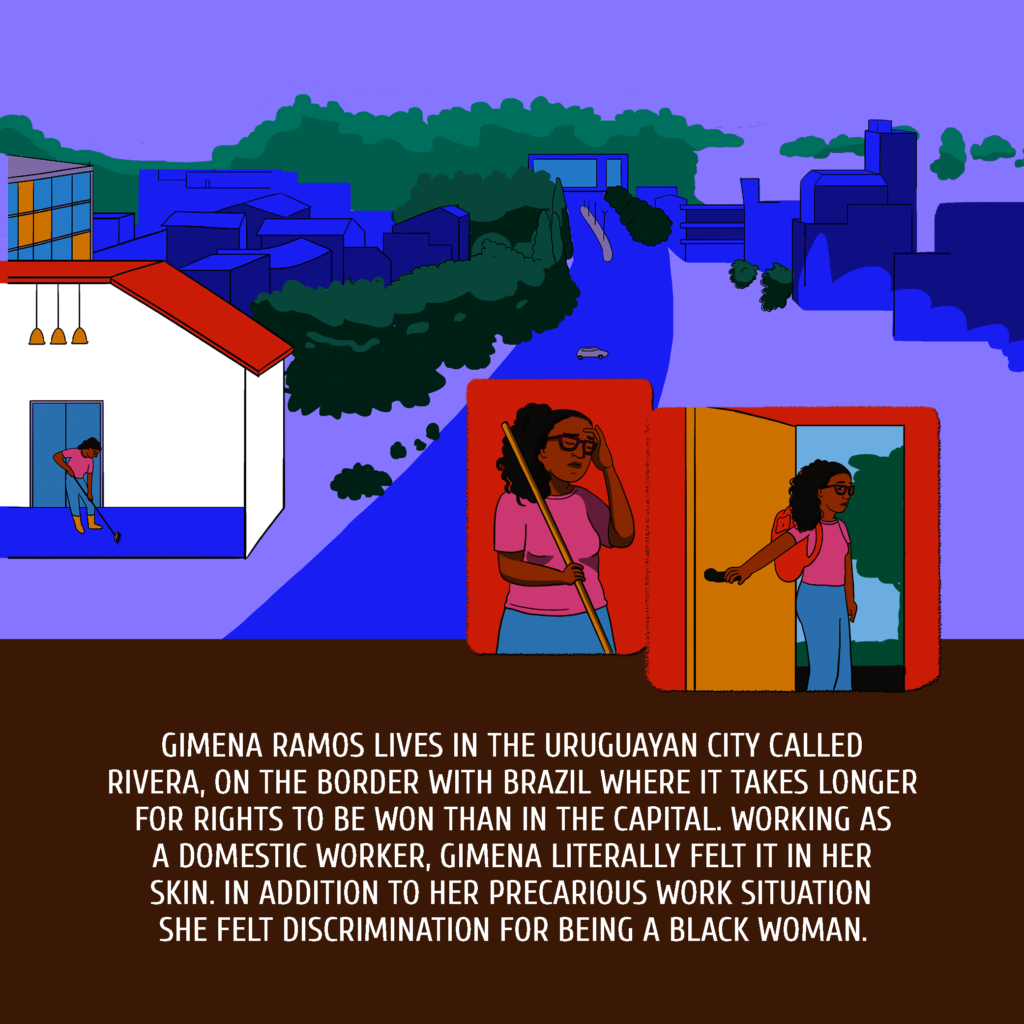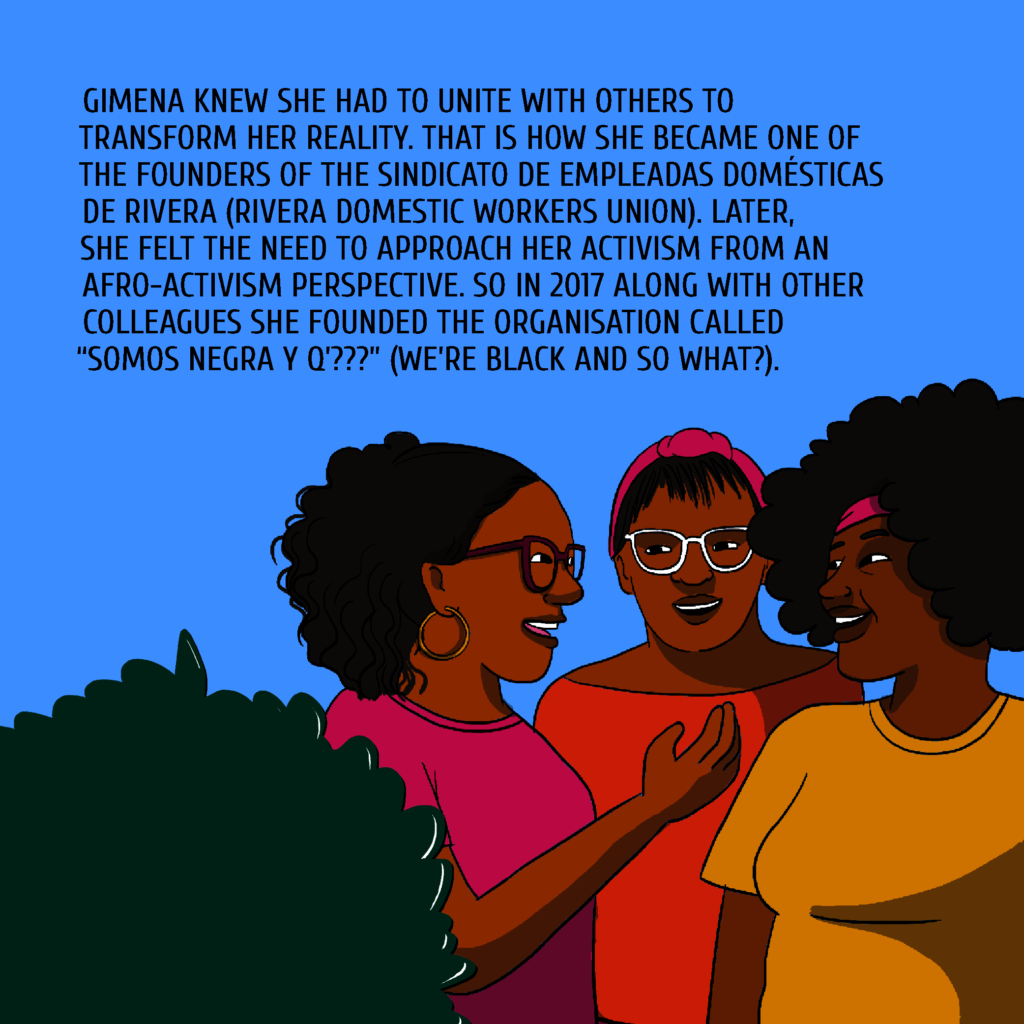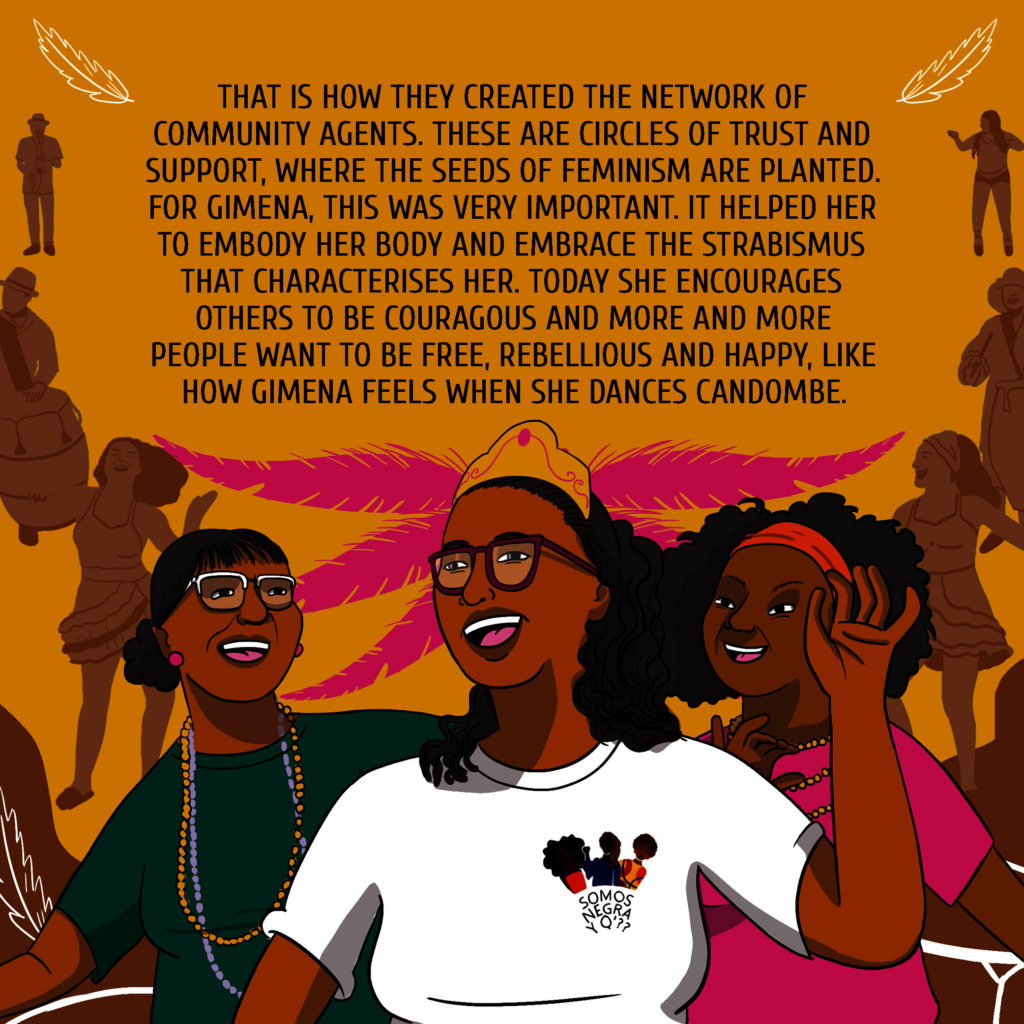 Links: