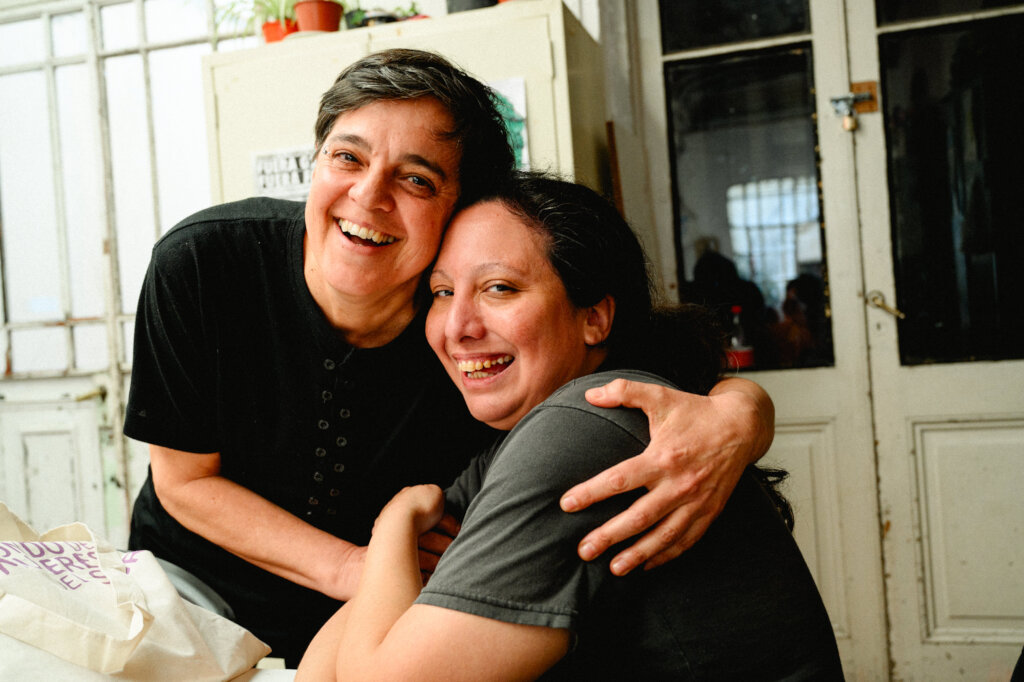 From a poetry workshop to a civil association, a cooperative, arts, political and skills training workshops and a series of support and self-reflection projects, such as a mental health area and legal advice area, a publishing house and an audiovisual work collective. This is a very broad summary of YoNoFui, a transfeminist and anti-prison collective that has existed for more than 20 years in the Autonomous City of Buenos Aires (Argentina). In this article, we review their history, projects, while talking about work, artistic languages and their relationship with the justice system.


FIRST: FROM THE BOOK TO THE ORGANISATION
"I worked in a criminal investigation court and that's how I came to go to prison. I visited for many years and, based on those visits, I wrote a little book of poems called U3, published by Ediciones Del Diego. Because of that book I was called by the Casa de la Poesía in Buenos Aires. At that time (2002), programming was opening up to include unusual places for poetry to be found, such as the Borda and Moyano hospitals or prisons. They called me to give a workshop in Prison Unit 3". María is a poet. She is also one of the founders of YoNoFui. She is the one that takes the lead to summarise the story of the organisation that she is still propelling, after 20 years.

That was the start. And once the workshop was well established, there were poetry festivals inside the prison, outings to attend readings and presentations, the publication of three anthologies and, later, or at the same time, the organisation with the women who were released.

"We started having meetings in our houses. The idea was to give continuity to that poetry workshop that had started in prison and, on the other hand, to continue providing support for those who were still detained. The workshop has never stopped all this time, although it mutated from poetry to writing and communication", continues María. Today the workshops are held in the former U3, now known as the Federal Penitentiary Complex IV and in Unit 47, both women's prison units.

When they began to gather on the outside, the problems outside also appeared. "It was great to meet up to write poems and read poetry, but the truth is that the women needed to eat and feed their children. So we said we have to do something that makes money".

One women had a sewing machine, another knew how to sew, and another knew something else. "Initially, a sewing workshop was set up, it was poetry and sewing," says María, laughing. "We went out to sell. We went to all the markets in the City of Buenos Aires and surrounding areas. Later friends and acquaintances started to approach us. Some knew how to do bookbinding and could teach, so we all did bookbinding, or we all did textiles" (she laughs again).

Later, a supportive organisation called the Taller Popular de Serigrafía (TPS), offered them their space in what was the Asamblea Popular de Palermo, on Bonpland Street, in the middle of the gentrified neighbourhood of the city. Set between trendy bars, YoNoFui established a place to continue getting together and this space outside the penitentiary started to become more solid, more real. In addition, the people from TPS gave them their first screen printing training, a skill that they still use in the cooperative to this day. "In a very small space we had the screen printing workshop, the bookbinding workshop, the poetry workshop and the sewing workshop", María recapitulates.

At that time, they did not call themselves feminists, nor criminal abolitionists, nor an anti-prison collective. "We have renamed ourselves over time, and renamed what we did. What today we call seconding someone[1], for example, at first was called social support, which was horrible, then it was assistance". We now call it to second someone, "because that's the language used on the street, the one that is understood. You have to second a mate that comes out", exemplifies María.

Language, what to call themselves, what to call what they do, is something that is ongoing and important to the organisation, which is always questioning itself. Just like, they say, their relationship to prison, to the judicial and penitentiary system in general.

"We never set out to change prison, but rather to transform ourselves with those who were deprived of their liberty. The aim is not to improve the prison to make it a more liveable place, because we've always thought that prison is no place to live. For now, we say that we are anti-punitivists, that we are anti-prison", they recap.
Ari, who is also there for the chat, adds "We say that the fact that there is a hermetic language for justice is another method of colonisation, because we are left out. We say that conflicts were expropriated from us". María adds, "And therefore, also the ability to resolve them".

In Argentina, there are 324 detention units (prisons), with Buenos Aires province and the Federal Penitentiary System having the most units (65 and 31 respectively). As of December 31, 2021, there were 101,267 people deprived of liberty in Argentina, which is a rate of 221 per 100,000 inhabitants. Of those people, 96 percent are (cis) male. Of the remaining 4 percent, 3,998 are (cis) women, 151 are trans women, and 23 are trans men. The main crimes for which women are imprisoned are related to the possession and sale of narcotics[2].
[1] The area that provides support to second others is the integral support area. There are lawyers, psychologists and a social worker who handle the day-to-day procedures, as well as a workshop called "Autonomy and Self-management: Tools for managing daily life" and a therapeutic group "Affectivities and Collective Care" and a "Space to think about upbringings".
[2] Data extracted from the report called Sistema Nacional de Estadística sobre Ejecución de la Pena (National System of Statistics on the Execution of Sentences) by the Dirección Nacional de Política Criminal en Materia de Justicia y Legislación Penal (National Directorate of Criminal Policy for Justice and Criminal Legislation), of the Subsecretaría de Política Criminal, Secretaría de Justicia, Ministerio de Justicia y Derechos Humanos de la Nación (Subsecretary of Criminal Policy, Secretary of Justice, National Ministry of Justice and Human Rights (2021).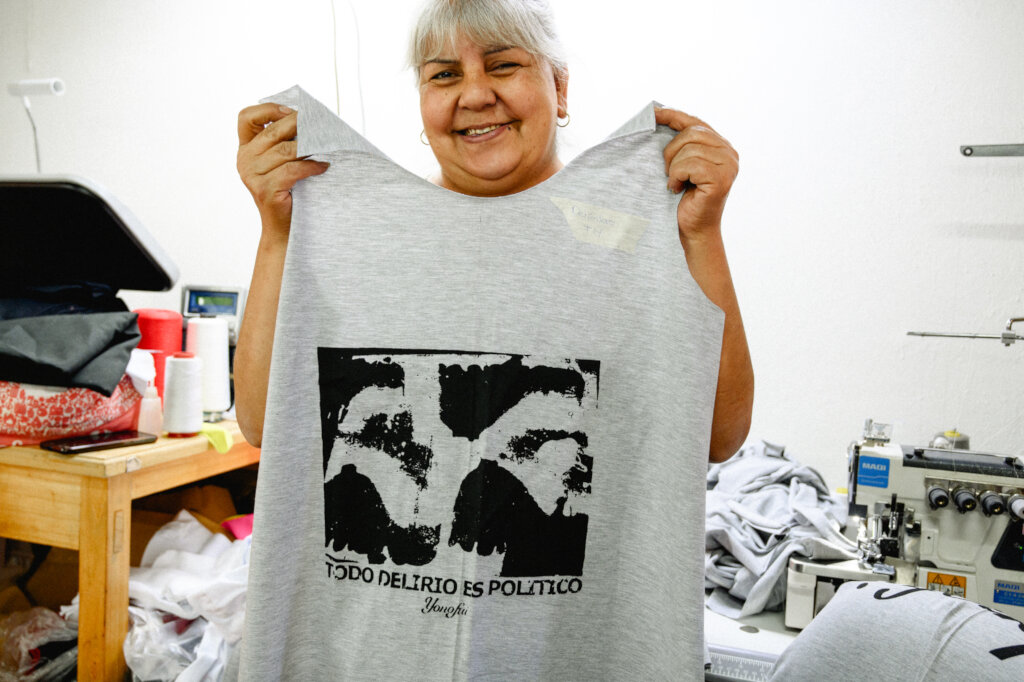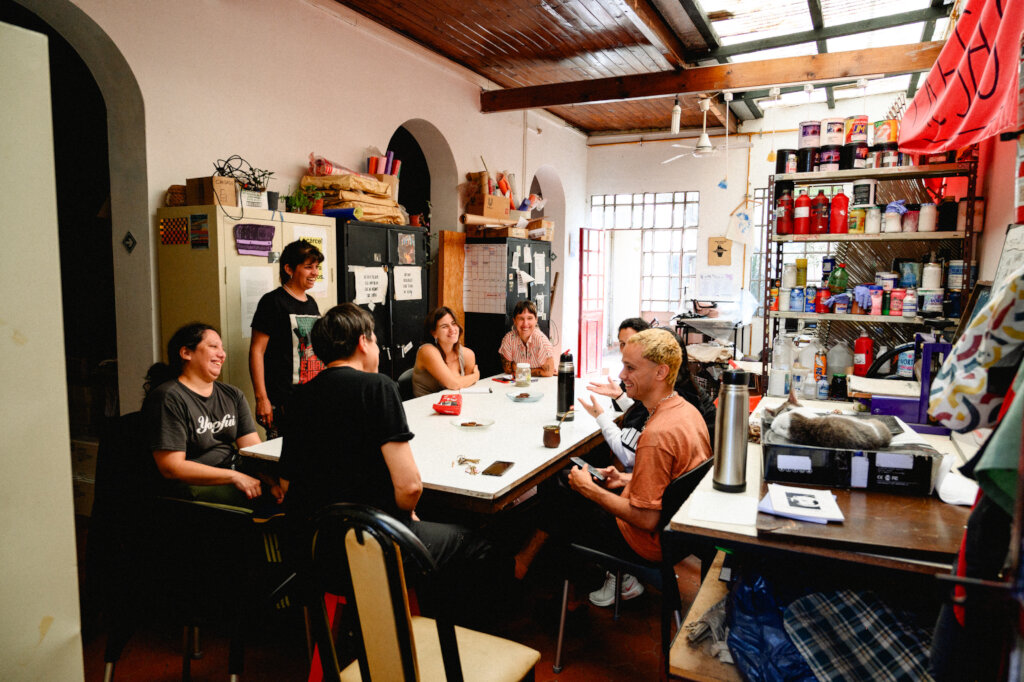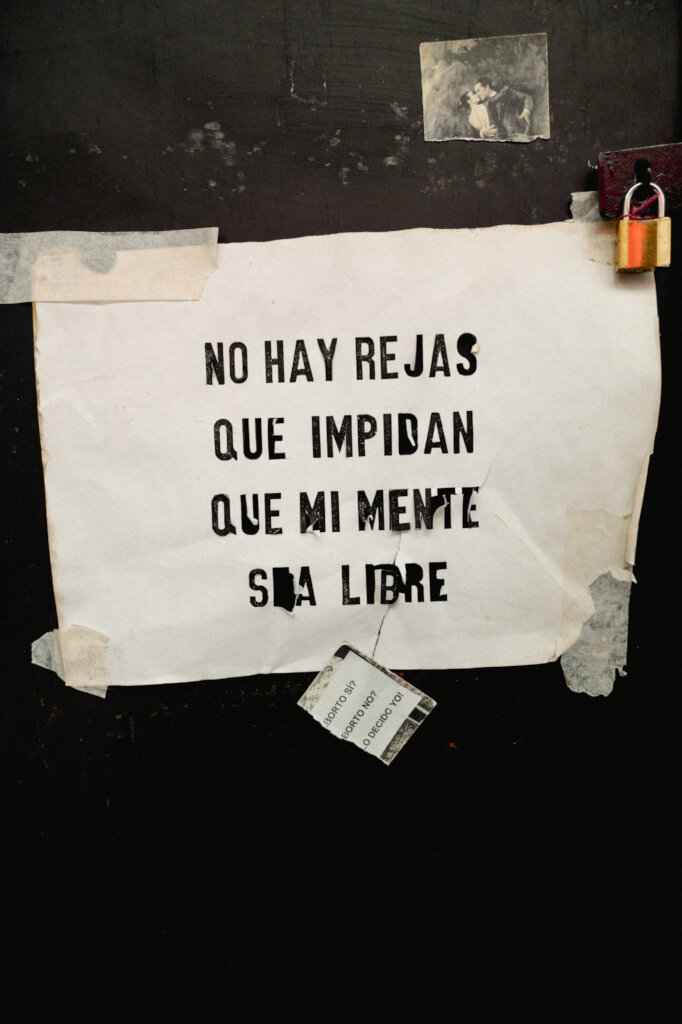 Links: