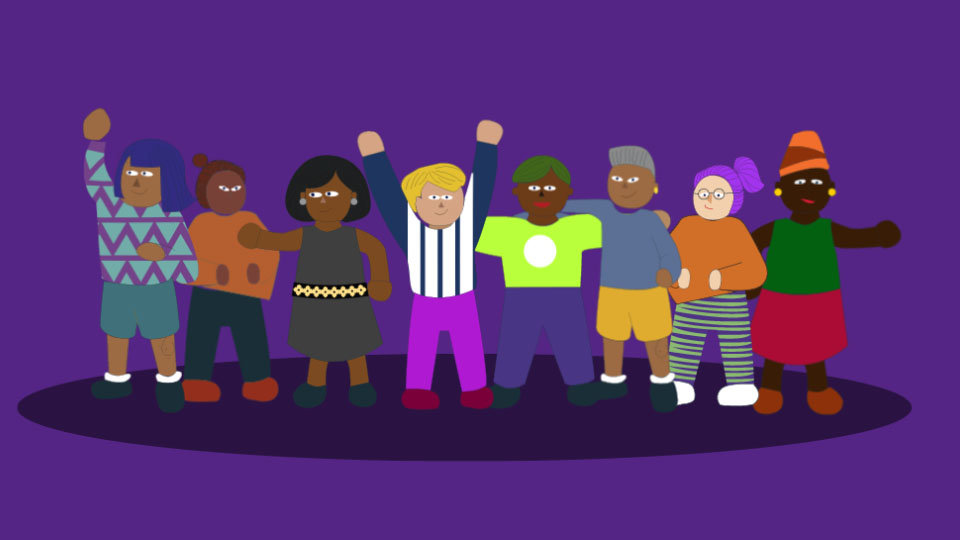 Let's strengthen the women's networks that keep us Together, Stronger and Alive
Did you know that building networks is essential for women? Networks are key to reducing isolation and lack of information and ensuring our rights are upheld.
A network of women can start with something as simple as a chat. Contact between one woman and another, a neighbor or a friend, opens the door for a connection. That is how groups emerge which then become a space for dialogue and within these groups support and trusted information are provided.
The network grows. More women join. They listen to each other. They organize themselves. They begin to establish mutual and collective strategies to think about, share and confront what happens in their lives.
This is also how ventures arise to strengthen their economic autonomy. Workshops with training or trade skills make overcoming the lack of opportunities possible.
In each community and in each neighborhood, the networks that are woven are a vital tool to provide support, prevent and eradicate the various types of violence that stop women and girls from fully living their lives.
That's where your support comes in. Your contribution is a fundamental part of sustaining these networks. Your donation is transformed into resources that enhance the work of organized women.
For more than ten years, Fondo de Mujeres del Sur has been mobilizing resources to strengthen women's and LBTIQ+ people's organizations in Argentina, Paraguay and Uruguay.
You are a key part of our donor community and of the transformation. Keep supporting us, donate and share our work!
Watch our video and learn more on how women's networks work and what we can achieve with your donations!
Links: