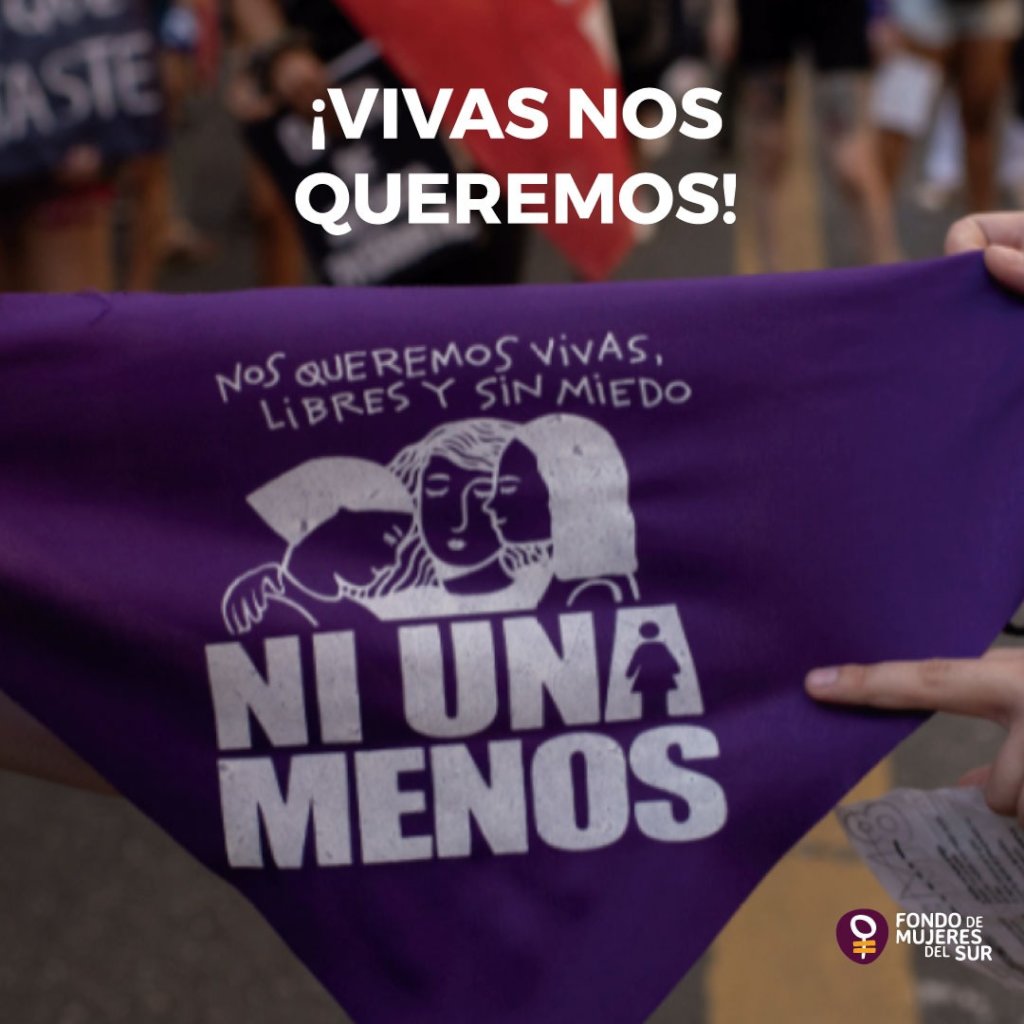 In June, the month of Ni Una Menos, FMS discusses with organizations that work in the prevention and eradication of gender-based violence their experience during the pandemic and what is most important today.
Ni Una Menos (Not one woman less) is the name given in Argentina to the women's movement that said -"Enough is enough! No more sexist violence, no more femicides!" The first and massive demonstration on June 3, 2015, was held simultaneously in eighty cities across the country. It became a milestone in the history of feminisms and movements. Since then, the call to action continues to spread and it has taken on new dimensions, and beyond just Argentina. Today, Ni Una Menos is a call for the end of sexist violence in Latin America, Europe, and Asia.
In this opportunity, we spoke to Asociación Con Voz (Cordoba, Argentina), an organization supported by FMS and committed to the prevention, treatment, and research related to sexist violence. They provide training, advice, and support to the community and to those who are in a situation of violence in any of its forms.
What were the challenges and how did you maintain networks during the pandemic?
"The situation of violence in Cordoba was overwhelming. Working virtually forced us to reduce support to women with access to mobile devices or the internet. All the same, we were able to refer women quickly because we work with a resource map."
What strategies and actions are necessary to prevent gender-based violence today?
"Working in peripheral sectors and establishing networks. Offering training using everyday language to share knowledge and rights so that women can internalize the information. Providing training to teachers at all different levels in Comprehensive Sexual Education (known by its Spanish acronym as ESI)."
This is the second year of Ni Una Menos since the pandemic. What is important to put on the agenda?
"The implementation of the Micaela Law. It is key that support and accompaniment provided to women, children, and adolescents is improved; to guarantee access to first response assistance, support, and resources, and to avoid further violence and abuse by institutions."
To find out more about their work, visit their website (http://convoz.org/).
And don't forget to follow us on Facebook, Instagram, and Twitter.


We are grateful for your generosity and commitment. In this difficult time, your active support is very important to encourage the work done by women organizations building lives free from discrimination and violence.

Thanks to you we can be

Together, Stronger and Alive!
Ni Una Menos (Not One Woman Less) Vivas Nos Queremos (We want us alive)