Project Report

| Dec 5, 2017
Documenting extractive industries' abuses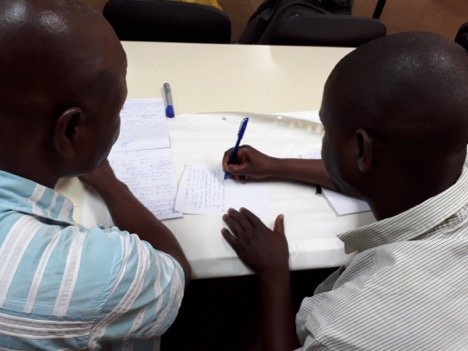 Dear Friend,
In 2017, there were many new challenges to human rights, but it was also filled with stories full of solidarity, resistance and progress. WITNESS helps make it possible for anyone, anywhere to use video and technology to protect and defend human rights. With team members and partners throughout the world, we continue to use video and stories to create change no matter the issue or geography.
This year, we have conducted in-person trainings in Algeria, the Democratic Republic of Congo, Guinea, Kenya, Somalia and South Africa, directly supporting more than 90 activists, lawyers and emerging trainers using video as a key part of their advocacy and documentation strategies. Additionally, through a combination of digital distribution of free resources and in-person trainings targeting influential activists, WITNESS reached well over 100 groups or activists across the African continent with vital skills and resources, empowering them to better integrate video into their efforts.
One example comes from our work in Guinea. The northern part of the country has become a hotbed for human rights violations directly linked to mining exploitation, including: the exposure of local communities to chemical products, environmental pollution, police and military brutality, forced evictions, exploitation of women and children, and more.
In September, WITNESS led a training in Conakry, Guinea for covering the basics of video as evidence, as well as our video advocacy methodology. Already since then, one of the participating organizations has created a series of videos to highlight women who are abused in mining sites. The efforts of this group demonstrate the appetite for WITNESS' training in the region, as well as its potential to make a difference.
Your loyal support helps create new resources and provide trainings to people like our peers in Guinea and many others around the world using video to protect and defend human rights. Thank you for standing with us.
In solidarity,
The WITNESS Team