Project Report

| Jun 1, 2018
Securing video evidence from the Syrian conflict
By Matisse Bustos-Hawkes | Associate Director, Communications & Engagement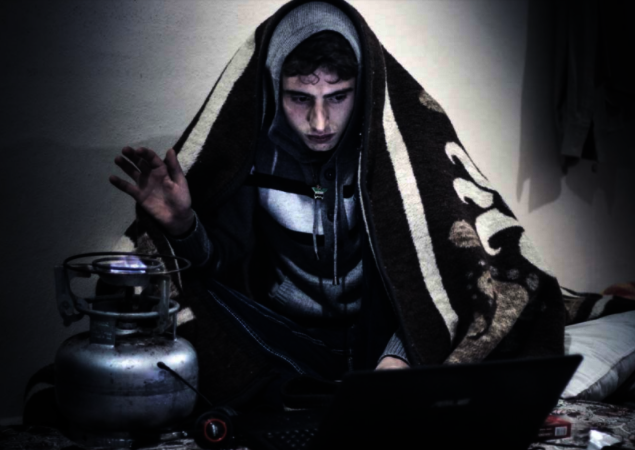 In 2013, eyewitness media documenting abuse in the conflict in Syria flooded the internet, but most of it was poorly shot, unverifiable, put subjects at risk, and didn't make crucial linkages to who was responsible. Identifying a critical need to make this flood of citizen footage count for evidence, WITNESS began supporting activists, media collectives, lawyers, and others documenting in the region to improve their preservation and verification efforts. Those collaborations led to the creation of the first-ever guidance around the use of video as evidence.
To date, our guidance has been downloaded 36,000+ times in 7 languages, and dedicated trainings have taken place in 17+ countries. In February 2018, the full Video as Evidence Guide was published in Arabic. As Raja Althaibani, WITNESS' Program Manager for MENA explains: "Our goal is that the guide will bridge existing gaps so that citizens, activists, and lawyers can better work together in using video for justice."
Recognizing the importance of verification and archiving video from the Syrian conflict, we have supported our partners at the Syrian Archive to use our video as evidence and archiving guidance in their critical investigations into human rights violations taking place in the conflict. As they state in their mission, "We believe that visual documentation of human rights violations that is transparent, detailed, and reliable are critical towards providing accountability and can positively contribute to post-conflict reconstruction and stability."
To date, the Syrian Archive has preserved 1.5M pieces of media documenting war crimes and has already verified nearly 4,500 videos. In April 2018, the Independent, Impartial and Independent Mechanism (IIIM) whose mandate is to investigate and prosecute people responsible for war crimes in Syria, announced that it would work to permanently save and analyze evidence. The Syrian Archive is one of several organizations that will participate in this historic protocol. As Fast Company reported, "The IIIM will facilitate the use of the videos in court if alleged human rights abusers ever face trial."
As we witness similar levels of abuse and injustice in other parts of the world, such as against the Rohingya people in Burma, we believe that it is critical that human rights advocates and organizations start to build comprehensive archives now to secure the historical record and for future justice and accountability.
Bringing justice to the people of Syria will likely take years, if not decades. We are grateful for your support which enables us to bring innovative resources and guidance to groundbreaking organizations like the Syrian Archive. Thank you for standing with us!
Links: