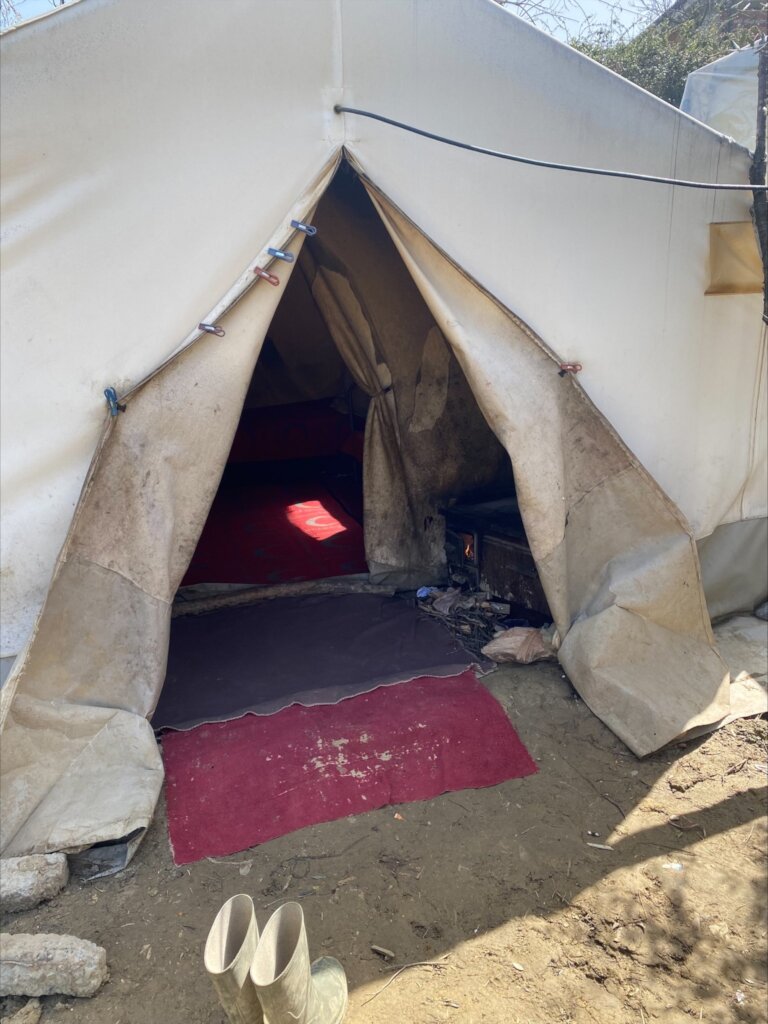 Dear Friends,
Diakonia Agapes has started the implementation of the project: Support families affected by earthquake, in the Administrative Unit of Peza.
Through your support we were able to support 10 targeted vulnerable families on April 6, 2022 with food packages. Diakonia Agapes staff collaborated with Child Protection Office of Baldushk Administrative Unit in order to identify the most vulnerable families affected by earthquake. Also, 5 children were supported with education kit (school supplies, backpacks, notebooks, pencils and other school materials) that will help their education process and they could feel equal with their friends.
Diakonia Agapes staff gathered real stories and beneficiaries impressions and emotions related to the difficulties faced by them on dialy basis to secure incomes for their families.
Xh is a man 58 years old, who lives in Peza. He travels for one hour and half to renew the documents for the economic assistance. These two last months his family has lived in poverty and he was able to cover his family needs with the vegetables grown in the garden. His children are not able to go to the kindergarten because it is located one hour away from the house.
A single mother that raises alone her daughter, expressed her gratitude for the food package because during this period she faced difficulties to pay the debt in the market store of her village.
Even the earthquake has happened in 2019, still people houses are not built. B a woman in Peza still lives in tent with her children in miserable conditions. Her only dream is to have a house and educate her children.
A father expressed that was difficult to buy food for his family because he have to take care of his child with disability and with other 3 diseases. The social assistance that the government provides for his son is very low compared to his basic needs.
These are some of the gathered in the filed but many other cases, even more difficult have been helped with food packages. Please have a look at the photo taken during the distribution to get a glimpse where these families live.
From April 4 - 8, 2022, Diakonia Agapes participated in the Little by Little Campaign organized by GlobalGiving Platform. This campaign was an important effort to raise funds to support people affected by earthquake.
Your contribution was important for these children and families.
We look forward to more support and continuous information will be shared with you in the next report.