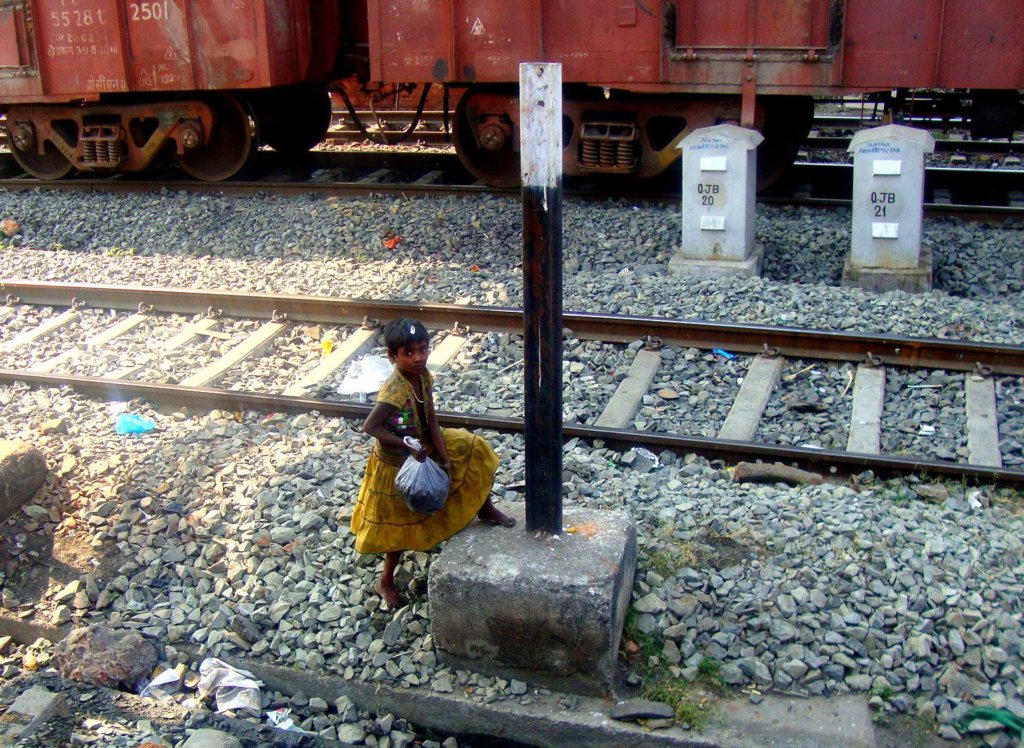 EDUCATING "VERMIN"
Hi Everyone.
For those of you familiar with our reports Riya is taking a well-earned break for this one. My name is Naresh Sir and I am the Director of Education here at People First. It is the festive holiday time here in India and I wish everyone our best compliments of the season.
For this report I thought you might like to know some of the challenges we faced when we started the Gaya Rescue Project some years ago, and how we overcame them. If our experiences help any similar organisation doing similar work then all well and good. It's an interesting story anyway and it demonstrates how we had to learn.
One of the distressing and difficult aspects when we started the project was the attitude of some of the public towards the children living on the station. They were described as" vermin" and were almost seen as sub human. One of the great changes there has been in recent years is a much greater awareness of exploited children and child abuse, and the atmosphere is now much more positive generally.
But at that time we had a simple platform school with homeless children easily distracted, but at least they came. When we moved to our first night shelter in a rented building the staff struggled with difficult behaviour ,including kids high on glue, self-harm, threats and damage to property.
When visitors come to our centre Rescue Junction it could not be more different. Attentive clean children sit calmly, interacting well with each other and staff and learning quietly.
So, what is the difference?
We realised many things back then
Our staff were not trained in dealing with homeless and disturbed children who had never known a caring or responsible adult in their lives.
Trust had to be earned.
The children's self-worth had to be established.
Anger or rejection shown by staff was completely counterproductive.
The staff themselves needed support.
Firm boundaries of acceptable behaviour had to be established through individual counselling and care
So, what we did was to secure training from a state-wide organisation that specialised in working with children from unstable and difficult backgrounds.
This team also worked with the children using drama as a self-confidence building measure and the children did street theatre. The training and staff support continues to this day from many sources, supporting staff and increasing skills.
Another major change took us all a bit by surprise. These children do not have more than one set of old clothes , often very dirty. We gave them school uniform so they could wash their own clothes . The result was an immediate improvement in class behaviour.
We also realised that these children were crying out for boundaries and needed to know that self-harm or violence was not acceptable and that if they wanted to be part of the centre community they had to agree to certain guidelines . This was achieved through a lot of individual counselling and care.
And finally we introduced (with some scepticism I might add ) class meditation periods first for ten minutes and then up to twenty minutes . This really calmed the children tremendously and is part of the centre daily programme to this day.
So all of this helped, and I not suggesting that the change was sudden, it was of course gradual and the learning process never stops of course !
I hope you found this interesting and I want to thank you for your support for the centre. Without your support we could not do the important work that we do .
Please look out for October 5th when you donation will go further on GlobalGiving .
Thank you all
Naresh
Links: