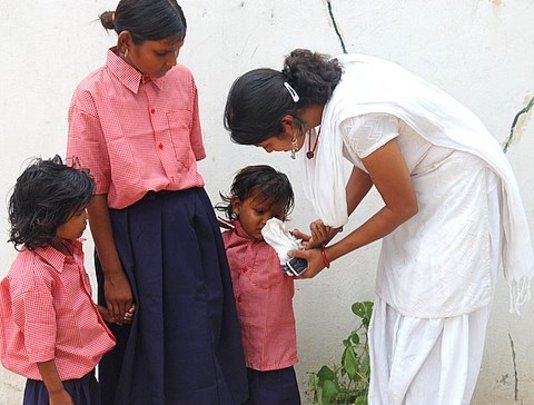 Hi Everyone,
This is Sunita the project manager at Rescue Junction with another report. This sadly will be my last report as my husband has got a new job in Delhi and we are moving next month. I will miss the work here a lot, I will miss the brave children, often full of hope despite very difficult circumstances, I will miss working with the wonderful staff who work so hard, I will miss seeing the Joy on a mothers face when they are reunited with their child who they thought was lost forever in the maelstrom of India.
I will miss the sound of the children playing and laughing. I will miss being part of a team and sharing the satisfaction when a wrong doer who would harm children is arrested and put in Jail. I will miss all of this and much, much more.
I want to thank you all for all your wonderful support and I really hope you will continue to help and please spread the word. We are rescuing hundreds of children a year, providing 3,000 meals a month, and education, support and counselling, investigating and preventing child trafficking, raiding brothels with the police, we are home to any child who needs us for whatever reason 24 hours a day, 365 days a year.
Our centre costs $54,000 a year to provide all these services, to employ all the staff, to provide education care shelter and support. Every single dollar helps us reach that target.
The next report will be from the new director and I wish them all the best, I hope they will find the experience as wonderful as I did, despite all of the difficult challenges, and sometimes having to hear some painful and difficult stories from innocent children who have fallen into the evil hands of those who would do them harm. What will remain with me for ever is the children's courage and resilience, it is an inspiration for me, and it is something that I will never forget.
I remember once, a girl rescued from a brothel, she was just 14. She was crying silently (because they learn not to make a noise when they cry to avoid a beating). I was sitting next to her when she suddenly reached out to me and I hugged her, and she started to release her emotions crying loudly for a while and I offered her reassurance as best I could. After some time she looked up at me and said, "It's all over isn't it these things that happened to me it's over". I smiled at her and said, "The minute you walked through the door here you were safe, what happened to you was not your fault, you're safe, free, and I promise you we will make sure you that this never happens to you again". That girl went on to full time education, but not only that she became so confident, a couple of years later she joined our staff as a volunteer offering support particularly to girls.
This is the meaning of courage.
So please I ask all of you continue to stand by these children, they need your help so much,
With profound gratitude to you all,
Sunita ,
Links: