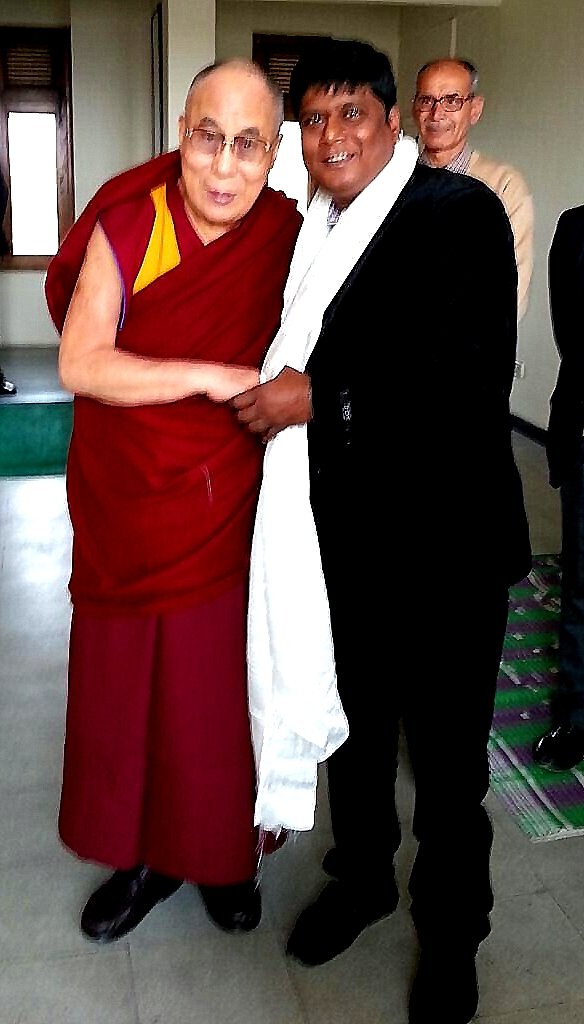 Hello everyone again.
As you probably know by now my name is Sunita and I am the Director here at Rescue Junction.
May I wish you all things new at the birth of spring.
Here at the centre we are as busy as ever. As you know we are almost every month becoming more proactive in our work particularly with regard to trafficked children and with girls. If you don't know already we have a sister project on Global Giving which helps fund craft training and support for girls, which you can find below,
https://www.globalgiving.org/projects/special-initaitve-for-girls,and I look forward to updating all of you in due course in that projects next report .
As for this report concerning all the work at the centre we were all thrilled when our Chairman Mr Deepak Kumar met with His Holiness the Dalai Lama , who knows about our work and who expressed an interest in visiting the staff and children at Rescue Junction when visiting Bodhgaya.
I also want to mention that we are the centre of child line in Gaya District. Any child in trouble or distress or who needs help and advice can ring the toll free number 1098 for immediate advice and assistance . This number works all over India and I would to use this report to ask all tourists and visitors to India to not walk away if they see any sign of abuse or mistreatment of children anywhere in the country. Pick up the phone, people like us are waiting to respond to your call.
Listen to Raju, a railway child living on the station.
"Before we had no protection we were at the mercy of everyone now help is only a phone call away. We know people will help and protect us, we are all safer because somebody cares and looks out for us. Thank you for helping to keep Rescue Junction open for help education and care. We will always be grateful"
Raju (age 12) name but nothing else changed)
Thank you all once again.
Sunita and the children at Rescue Junction in Bihar, India
Links: