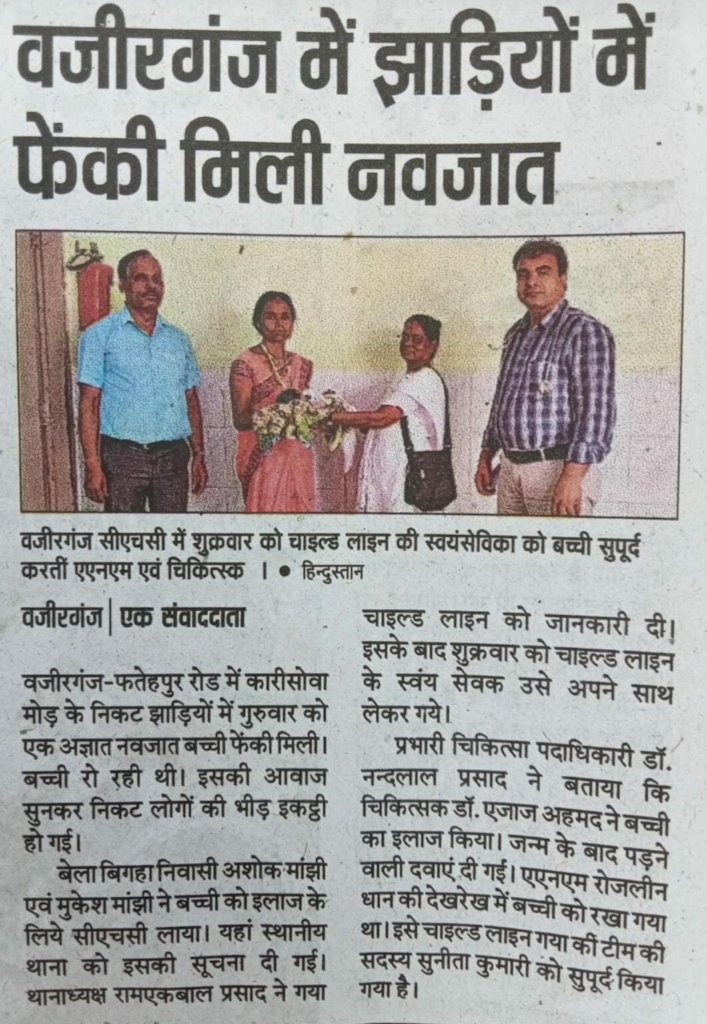 The headline says "new born baby found in bushes handed over to Rescue Junction staff".
Hello everybody from Rescue Junction and I hope you are all well as we enter the festive season.
For this update I thought we would talk a little about the often new born babies who come to us for protection and care. New born or very very young babies are left sometimes where they will be found and sometimes like the baby above thrown in bushes and left to die .Luckily the cries of the distressed child are often heard and save its life.
Although we are not an adoption agency our role is crucial in finding a forever home for the children that come to us. We have a specialised team that cares for the babies and very young children in our care. Our priority is the wellbeing of the child as always of course and the team concentrate on excellent physical care along with trying to identify relatives that can be committed to this new life and provide a safe and secure home. Sometimes the child is, after all the safeguards have been completed sent for adoption through an approved government agency and with the permission of the local child welfare committee. There are many good Indian families whom wish to adopt girls.
The staff were very happy to receive this mail from one of the first babies we received into our care (now 17 years old) Shanti (we have changed the name in accordance with trust privacy policy but nothing else)
" Dear kind staff at Rescue Junction,
Obviously, I don't remember it but my parents have told me what happened to me and the loving care I got at Rescue Junction. As I approach my 18th Birthday and my training to become a nurse I want to thank you for the part you played in giving me a wonderful life,
God Bless you all"
Shanti
Before I go may I bring your attention to two important new seasonal appeals on GlobalGiving
One is for toys and to build a new toy library
https://www.globalgiving.org/microprojects/give-joy-with-toys-to-kids-who-have-never-had-one/
and the other is for warm clothes and blankets as the bitterly cold but hopefully short winter approaches
https://www.globalgiving.org/microprojects/save-a-vulnerables-childs-life-this-winter/
Thank you as ever for your generous and wonderful support
Priyadarshini
Links: