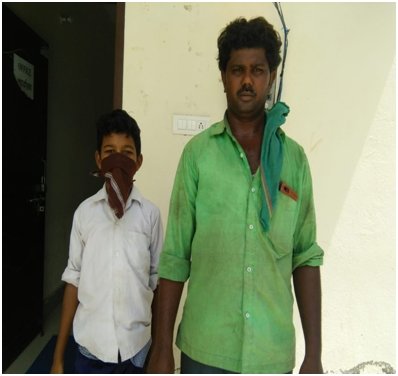 In these uncertain times we really need your help……
Namaste Everyone.
We hope you are and your family are safe and well. The world is experiencing a huge upheaval as you all know and throughout the crisis the team at Rescue Junction have continued to work 24/7. We have taken all the measures we can to ensure our staff and children are safe but donations have suffered and we really need your help.
We know times are hard but if any of you feel able to start a regular recurring donation on GlobalGiving that would help our children so very much and directly enable our rescues and intervention to help children in trouble to continue without any interruptions. This would have a direct impact in helping children. We thank all of you who have donated and who are donating and our children send their heartfelt gratitude for everything you have done for them and your compassion.
Please help us to continue to serve lost abandoned and abused children. Children like Anand (name changed) below…
Anand was found wandering the streets of Gaya alone and afraid.
He was over 1500 miles from home having hitched a ride on a lorry (truck) from the state of Andhra Pradesh, where he was working as a child labourer. The driver abandoned him just outside Gaya. After being brought to the safety of Rescue Junction and being counselled by our trained staff a sadly familiar story of abuse and trauma unfolded at the hands of his cruel "owner" as called him… he ran away after he phoned his village on the drivers phone and found out his mother had died from Covid.
His father was working he thought in Bihar in Gaya and he tried to find him (in fact we located his father in Patna). Despite the limitations on transport at this time Rescue Junction were able to reunite Anand with his father and arrange places on very limited trains so they could both return home safely.
It doesn't bear thinking about what would have happened to Anand without Rescue Junction..... we know from our records that the total cost of this intervention from start to finish was $120 including all food care and accommodation. Anand was one of many children we were able to rescue at this time of Covid.
We really need to help to help even more children, and to keep our doors open to every child in need.
Thank you so much for your kindness and compassion.
With best wishes to you and your family
P Gupta
Rescue Project Director
Links: