Project Report

| Oct 9, 2014
Carry on and keep helping!
Hello,
Dear Friends and Supporters,
Yes time for another progress report! In fact the 36th progress report for this project, the first project people First ever had on global giving over six years ago. At the time of writing this report we have managed to raise over $27,000 towards our target of $50,000 from over 280 separate donations. Whilst every donation no matter how small is important to us I would like to especially thank our regular supporters (of which there are now quite a few ) for your caring kindness .
It is now the time of festivals here in India, but of course we never close . it is quite difficult for a small NGO like us to maintain services 24/7- 365 but with your help we have managed to do it and we hope not only to carry on but keep helping for a long time to come.
I can look back at the progress we have made and it is huge.
Since Rescue Junction became part of the Childline network referrals to the Centre have increased dramatically. In the period January 2012 to April 2014 310 missing children came through the Centre from which over 95% were successfully reunited with their families. These children would almost have certainly slipped through the net (actually there wasn't even a net previously), and become street children or forced labourers or involved in prostitution. Here are the figures: 310 children rescued (200 boys and 110 girls). However the project reached out to over 1400 children during this period. For the children where it is not possible or safe for them to go home and there is no other suitable guardian children have been placed in full- time residential education (with holidays at Rescue Junction). Vocational training due to tight budgets has been difficult but ten children (six boys and four girls) have received vocational training in subjects as diverse as fridge and air conditioner repairing to crafts. This is a programme we would very much like to expand but we are hampered by lack of sufficient funds to implement a much needed wider programme.
The project has been fulfilling the duties and responsibilities that should really be undertaken by government at local , state and national levels. Right from the very beginning this was the declared ultimate aim and goal of the project- to develop a child protection framework in the entire district and secure funding for the same The original target was 20 years in order to achieve this goal. It may well be given progress to date this can know be achieved within 12 years of the very simple beginnings of the project.
These are the achievements so far,
Gaining the contract for Childline services in Gaya (urban) the first government funds ever received by the Trust, the recognition by the State Government which helps the excruciatingly long and convoluted process of trying to gain state government financial support.
The implementation of existing child protection bodies including the local child welfare committee, (a crucial development) and a child protection committee.
Furthermore it can be seen how closely involved People First have been with this process in that the lawyer the Trust appointed at Rescue Junction as the child protection and legal services officer has been chosen and duly appointed by the government as the chairperson of the first Gaya CWC. All this progress is in no doubt due to the relentless friendly pressure on the government from the Trust to finally put these legal bodies in place which have totally transformed the care and protection options for all local children.
So thank you all , and I wish you and your families all the best for the festive season.
Take care, with warm best wishes,
Sunita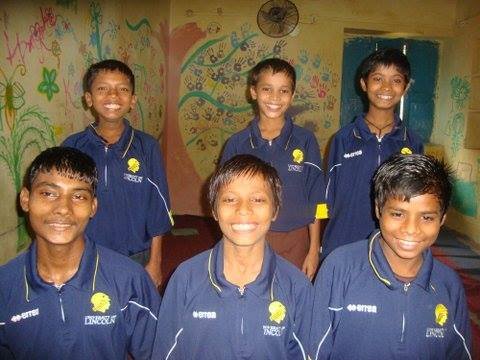 Links: