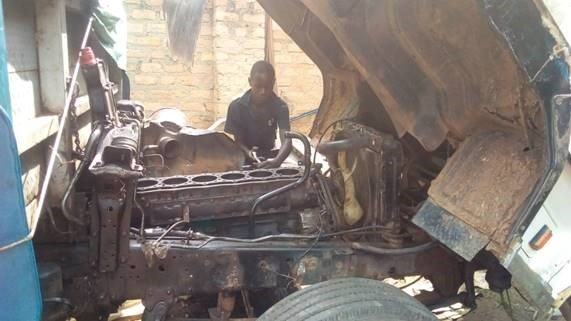 In Uganda, there are thousands of children living and working on the street. Retrak conducted an enumeration study in 2017 of children across four locations (Kampala, Iganga, Jinja and Mbale) in Uganda (report forthcoming). The research study estimated that there were 15,500 children living and working on the street across these four locations. Retrak's work directly addresses this issue and we are working to ensure that vulnerable children are no longer forced to enter exploitation, and are placed in safe family-based or alternative care.
In 2019 to date in Uganda, Retrak has reached 1,613 children through outreach or referral. We supported 395 children in our Lighthouses, and 244 children were reintegrated with their families or in alternative family-based care.
In the last month, we reached 154 children in outreach and provided safe shelter and protection to 112 children in the Lighthouses (short-term transitional centres); 37 of these were girls who were in exploitation and domestic servitude. Children are supported to overcome trauma by accessing catch-up education (taught in line with the national curriculum), psychosocial counseling and medical care. We use a child-rights approach to work with children, and together with them, plans are made for their next steps which range from family reintegration to supported independent living for some young people. In the last month, we have supported 27 children to reintegrate into safe family-based care. All families are assessed to see whether it is safe and appropriate for children to go home. For those who cannot go back to their families, alternative care arrangements such as foster care or supported independent living are provided.
Below is a story of Mugisa who is back with his family, thanks to the support of donors like you.
Mugisa's story
A boy has been reunited with his family and supported into work after fending for himself on the streets and being exploited at the hands of employers.
The Ugandan teenager had to leave school aged 13 because his grandmother, his sole carer, was unable to afford the required uniform and equipment.
Mugisa* sought out work near his home in the Kabale district, west Uganda, to help feed his family of nine, including his sister and six cousins. They were just about managing to provide two meals each day.
Mugisa's mother, his only surviving parent, had remarried and moved to the capital, Kampala, and did not keep in regular contact.
Aged just 15, Mugisa left home after a friend convinced him they would find employment in Hoima, a district more than 260 miles away.
The boys found casual work on a farm but after three weeks they had not received any money apart from small helpings of food and a room they shared with other manual workers.
Mugisa fled 120 miles to the town of Luweero, where he found work on another farm clearing bush. But being given nothing in return, he escaped, travelling 37 miles on foot until he reached Kampala.
He was fortunate to find a part-time job potting flowers, which paid enough to buy food but no more.
It was during one of these shifts that Mugisa heard his native language being spoken by a man selling sugarcane. The vendor heard the boy's story and directed him to a Lighthouse run by Retrak.
"I had never met such caring people," Mugisa said.
A project worker said: "He was given a good meal, a comfortable bed and an environment which made him feel like the child he was."
Mugisa stayed at the Lighthouse center for more than four months, during which time he received food, shelter, clothing, psychological support, life skills, employment skills and more.
The Retrak team was able to reunite Mugisa with his family. His grandmother, who was in her late 70s, had feared him dead.
"I am very happy he is home," she said, "and I appreciate Retrak for the support they have given him. I am very optimistic that he is going to be very successful in life."
With support from Retrak, Mugisa was enrolled onto a motor mechanics course, where he trained for one year. He successfully graduated earlier this year but has been kept on at the mechanics.
His trainer said: "He is very dedicated to his work and loves it so much, which is the reason I found it an easy decision to keep him on."
Retrak gave Mugisa a toolkit and some money which he used to purchase tools and a goat.
"I have the best toolbox at the garage", Mugisa said.
Mugisa's dream is to start his own garage in Kabale town, where he hopes to attract more clients.
*Name changed to protect identity