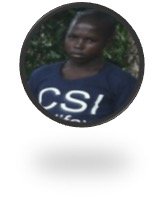 Peter, age 15, came from the Nakaseke District of central Uganda. He arrived at the Retrak Clubhouse in early June, accompanied by a friend and looking exhausted and confused. Peter was a loner who would interact with other children only during times when they were lining up for food.
In time, Peter started engaging in the various services offered at the Clubhouse, such as life skills lessons, counseling sessions and catch-up classes. He started interacting more and more with other children and began participating in play therapy, soccer matches and debates.
After a few weeks at Retrak, Peter stated to his counselor that he was ready to go home. "He was excited as he sat in the car taking off to Nakaseke District for a pre-visit. Through the support of the parish chief in Nakasekke, we were able to locate Peter's home and found both parents were not at home at the time of arrival. The neighbors warmly welcomed us and even took the initiative to call the stepmother to come back home to meet us", explained the social worker.
It was a time of great joy and a big relief to the community as Peter's case had been linked to child sacrifice. Peter's problems started when he was at primary school in Nakaseke. He started having headaches that caused him to stay home from school. When pain killers and even a visit to the hospital didn't help, Peter's grandmother consulted a witch doctor. Shortly thereafter, Peter disappeared and some family members feared that Peter had become the victim of child sacrifice.
Peter's stepmother couldn't believe her eyes when she returned home and saw Peter. With a big smile she rushed towards the boy and hugged him for nearly five minutes. She marveled that "Indeed God has fought my battles; praise to Him". His brother Kayiire said "It is a big relief to us as a family and a great joy to me seeing my younger brother alive again" as he pulled out his handkerchief to wipe the tears that were rolling down his face.
Subsequent follow-up by the Retrak social workers has shown that Peter is doing well at home. Your generous support is the reason children like Peter are able to leave the streets of Kampala and return to stable, loving homes. Thank you from all of us at Retrak.