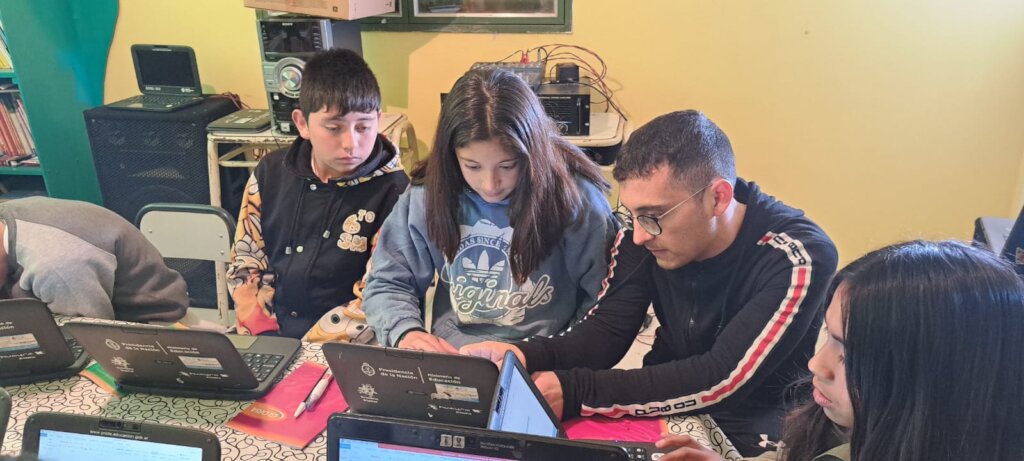 2022 continues to pass and our activities in Santiago del Estero (Argentina) have not stopped for a moment! We continue to support education and accompany students, teachers, and families from isolated rural communities, through different projects.
In mid-July, 22 teachers from 9 schools completed the courses on "Use of ICT in the classroom" and "Educational management" that we taught at our headquarters in Villa Ojo de Agua. Thus, between both courses, teachers received 48 hours of personalized training, working on issues related to digital education and educational management, with a focus on improving learning processes in rural schools.
In turn, in August we started the "ICT for rural education" project aimed exclusively at students. In addition to learning the different tools that technology provides in the classroom, we repair and condition the technological resources of each school. In this way, we plan to carry out 8 digital literacy workshops in each of the 3 schools that participate in the project, reaching almost 70 students.
On the other hand, we continue with our Primary Health Care project, aimed at children and adolescents from 0 to 18 years of age. During the week of August 22 to 26, our medical team was conducting medical consultations in 4 rural locations and attended to 130 children and 63 families. It should be noted that we plan a new trip for our health team at the end of November.
Finally, as part of our Corporate Volunteering project, in June and September, we invite volunteers from two companies to learn about the work we do in Santiago del Estero, visit four rural communities, carry out building renovation work in schools and share a day of games and fun with the children. About 25 volunteers participated in the activities!
And so, with great enthusiasm and joy, we continue with our program, always providing the best for our rural communities. Having your support is important to us! Do not forget to follow us on Instagram and Facebook to find out all our news!