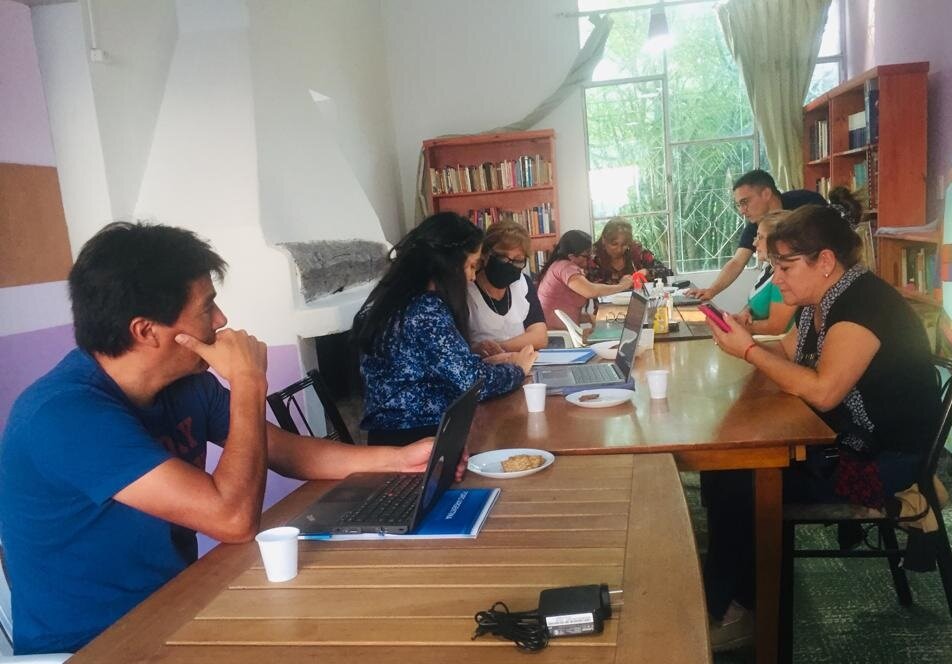 We began this 2022 with a great desire to continue accompanying teachers and children with new activities, and -despite the difficulties brought by the pandemic- continue supporting rural education and renew our commitment.
Therefore, from the first days of March we started our activities in Santiago del Estero. In the first instance, thanks to the support of donors, we delivered educational kits to children and teachers, with the aim that they can have the necessary materials for a normal development of the school year.
Then, we continue with teaching training courses on "Use of ICT in the classroom" and "Educational management of the school". More than 20 teachers from 9 schools signed up for both courses!
The course "Use of ICT in the school" consists of 12 classes of 2 hours each, where different topics related to digital education and its pedagogical implementation are seen, with the aim of integrating the educational community in the digital culture, promoting students socio-educational inclusión.
In the case of the "Educational Management" course, it consists of 8 classes of 3 hours each, where we offer theoretical and practical resources to lead the improvement processes of rural schools. The objective of the course is to enable teachers to generate strategic plans that improve children's learning processes.
Finally, from April 25 to 29, our Health Team, made up of pediatricians, social workers, dentists, nutritionists and biochemists, carried out primary health care sessions for babies, children and adolescents from 5 rural areas located in the departments of Ojo de Agua and Quebrachos (Santiago del Estero). On this occasion, the rural towns of Ambargasta, Belgrano, La Totorilla, Navarro and Oratorio were visited, where a total of 220 children -between 1 month and 18 years-, from 103 family groups were treated. Sanitary agents from the surrounding clinics and teachers who collaborate as community leaders also participated in the sessions.
We have many more projects planned for this year, so we appreciate your support and invite you to spread our work! With everyone's support, we can continue to offer better opportunities to children in rural communities. The time to act is now!