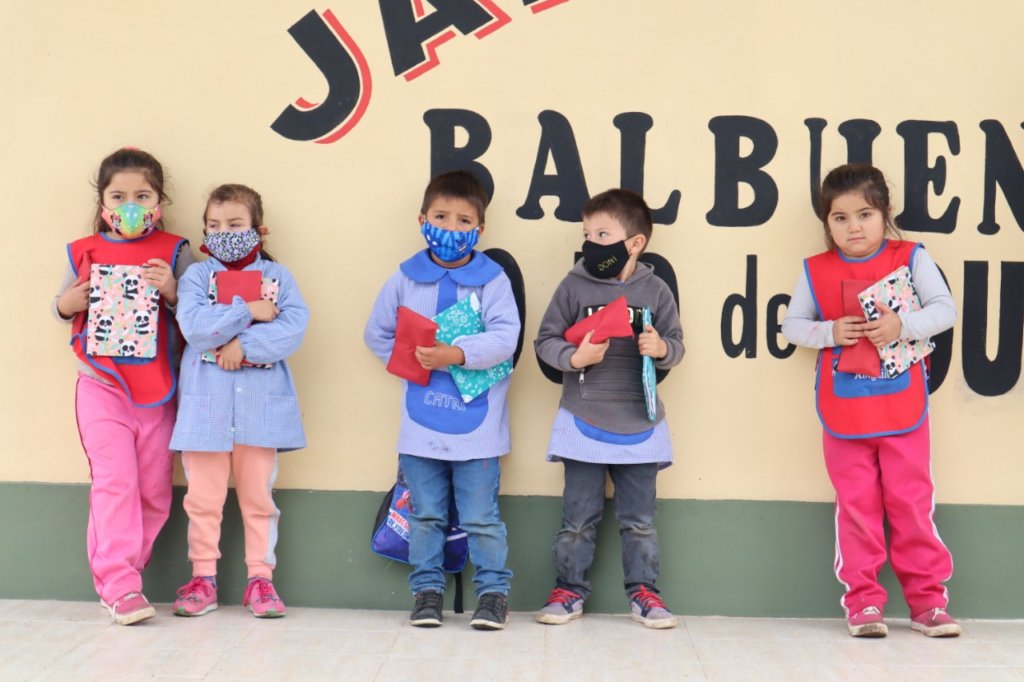 A new year of work began and the San Genaro Foundation team continued carrying out activities of our project with Rural Schools in Santiago del Estero (Argentina).
Like every beginning of the year, our priority lies in surveying the main needs of rural communities. To reach this objective, we developed a series of surveys directed to the principals where they informed us of their situation in terms of food needs, educational materials, supplies, access to water, health of their students and educational workshops.
After the school break, on March 15 classes began throughout the Province of Santiago del Estero. Since that day, and in relation to the information collected through the surveys, we've made the following deliveries:
• Tool kits (full pencil case, notebook and folder) for 396 students who attend 11 schools in the program.
• Educational materials for 5 schools (maps, blackboards, world maps, cardboard, stereo, etc ...). They allow teachers to carry out the daily life of their classes
• Food kits for families who send their children to schools in the program. They were destined for 281 families.
In turn, the Buenos Aires work team, together with a group of volunteers, visited twice (April and May) the headquarters of the foundation in Santiago del Estero (Villa Ojo de Agua). On those trips, 11 rural schools participating in the program were visited. Part of the work during the visits was to talk with principals and teachers to begin planning teacher training workshops and training workshops for students. This need was one of those requested through the surveys carried out at the beginning of the year.As a complement to the work we carry out with rural schools, we also collaborate with health posts. We've delivered a medicines required and water purifying sachets to the sanitary agents. Finally, we want to tell you that we are already working on organizing a trip with our team of health professionals for the month of July: we will be holding primary health care days in rural communities. Also, as a measure to reduce the impact of the Covid-19 pandemic, we will be delivering hygiene kits to each of the rural families
These were months of hard work in which we were able to collaborate with families, teachers and managers in the areas of nutrition, education and health, which we consider essential for the development of a strengthened community.