Project Report

| Mar 18, 2019
Supporting Rural LGBTQI programs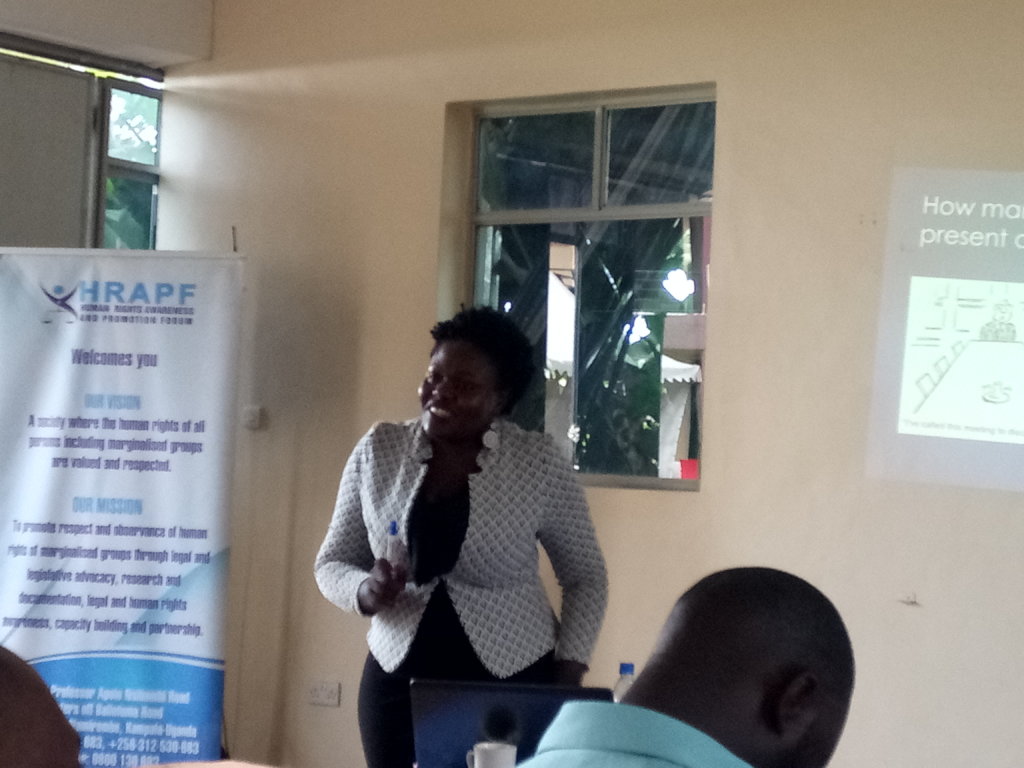 Dear our Valued donors
Thank you for helping us to provide support to the LGBTQI people from deprived communities. It is because of your support, we are able to organize monthly stipend, pay office rent and bills, and carry out monthly meetings to measure our progress.
Due to unavailability of basic health facilities, vast numbers of LGBTQI in western Uganda area either receive health care services or fail to acquire information to protect them from deadly diseases like STIs, HIV/AIDS etc. Since October Last year, through our office space, a total of 37 LGBTQ have accessed the MRF office space for our services, Out of this number, 6 were referred to The Anti AIDS Support Organization (TASO), an international HIV/AIDS care, Support and services referral center in Uganda with its branch in mbarara for ART services and regular checkups to monitor their basic health and progress, with your continued efforts and support towards our office space and programs, MRF will continually be able to accomplish its mission and vision. We couldn't do this without your help.
Mike not his Real name, who didn't know about his HIV status explains that had it not been his random visitation to MRF office, he could not have been motivated to test for HIV. He says he has been able to test because when he reached MRF offices where he read a couple number of HIV testing awareness messages, ICE materials, he talk to our adiministrator who refferred him to our partners for HIV testing and counselling, Today Mike is talking his ARVs medications well and he says there is an improvement since he started taking them despite a few challenges like lack of sleep, night mare scarly dreams, food to support his medication and some times evening fever.
We need your Support to continue offering these life-saving services to the rural LGBTQ in western Uganda.
At MRF, every day is a celebration of the achievements we have made over the past years, especially the 349 LGBTQ people who have gone through our Cake baking, safety and security and HIV programs, and the potential of those who have started their own small scale cake baking businesses and have been seen as an example of improvement and effort. We celebrate family, friends, trainers, sponsors, volunteers and all the people who have been part of our projects during the last 2 years. We remain motivated to reach more beneficiaries in western Uganda and to continue making innovative and positive improvements in our processes and methodologies to increase opportunities for rural LGBTQ and communities.
Activites
We participated in a training organized by Human rights awareness and promotion forum (HRAPF) aiming at strengthening organization top management and organisations, since the training, MRF has been able to strenghten its systems.
During our end February month meeting, we discussed challenges like lack of awareness about PrEP (pre-exposure prophylaxis) a term typically refers to the use of antiviral drugs as a strategy for the prevention of HIV/AIDS, human rights violations, gender based violence etc. we were able to come up with solutions to the above challenges, MRF members agreed we carry out PrEP awareness workshops and dialogue meetings so as to increase PrEP uptake among the LGBTQ people in order to fight HIV/AIDS. In the comming months, We will launch a PrEP awareness fundraising and we will need your contiuned support and efforts to reach our target goal.
As per gender based violence (GBV) reports that publish on a monthly basis, there is a slight increase of gender based violations faced especially the transgender people because their sexaul orientation gender identities (SOGI), Rape, Physical assault were among the most noted violations. MRF is committed to continue responding to all forms of Violations.
Thank you for the confidence that you have placed in us and the financial assistance provided, Mr. Raymond Twinamatsiko the Executive Director says he is happy that MRF is offering quality sevices to the LGBTIQ+ people through its Office space which makes it easy for both him and staff to carry on, plan for the activites and offer services, he says that he is deeply grateful for all the help and support.