Project Report

| Aug 18, 2023
Jatituhu and Pengalusan Students Continue Winning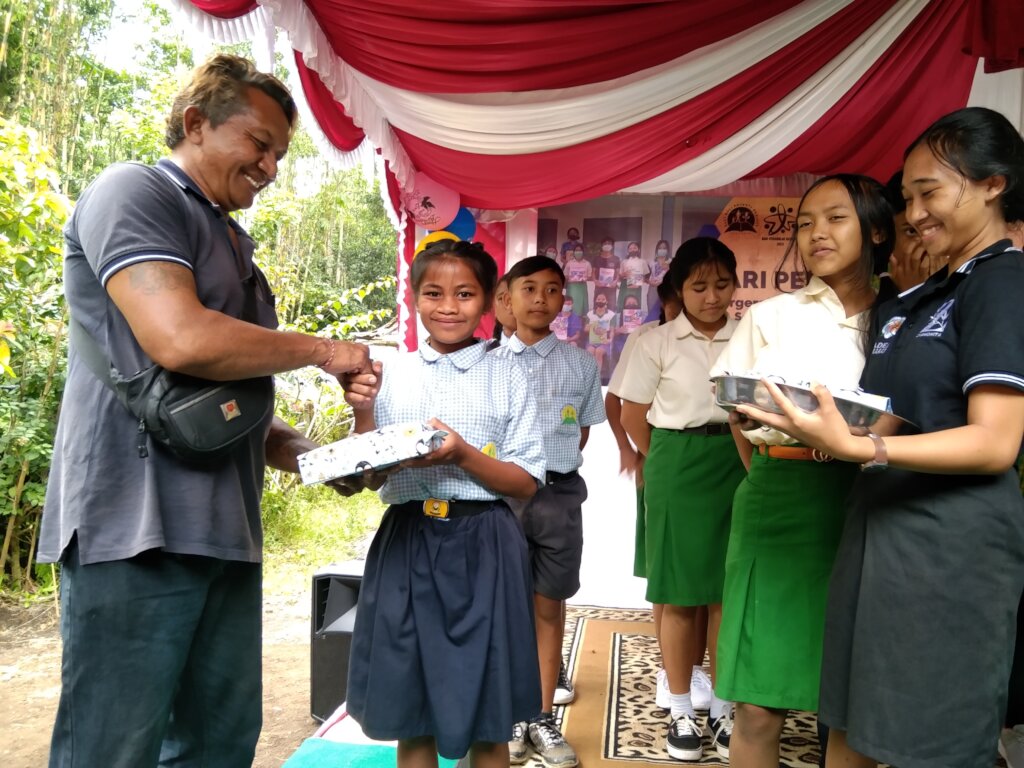 The past few months have been filled with final exams for grades 9 and 12 students, celebrations for National Education Day and Student Council leader elections
Successful Final exams for 12th grade and 9th grade students
In a testament to their dedication and perseverance, our high-achieving students confronted the challenge of the equivalence education exam in mid-April, following rigorous preparations. Remarkably, they adeptly navigated both offline and online exam formats. On May 13th, senior high students took their online exam, with their junior counterparts following suit on May 20th. Noteworthy is the recent introduction of this online exam system by the government, serving as a mandatory step for students pursuing certification. In June, all students celebrated their success in passing the exam.
Students showcase their talent in the National Education Day Celebration
May 2nd marked the big celebrations that all EBPP students were excited about. It was a chance for them to show off both their academic and non-academic skills and creativity. In their annual quiz competition about what they've learned, our Pengalusan senior high students got second place and junior high got third, while Jatituhu high school students took 3rd place and elementary students got first place! We were also proud of our Pengalusan students coming first in face painting, chess, and debating. And there is more! Our talented students amazed everyone with their music and English Club performances, singing English songs!
Pengalusan student proudly elected as student council Leader
After his convincing vision and mission presentation in a 3rd May debate, competing with 4 other candidates for Students' Council (OSIS) leader for the 2023-2024 period, Murta, a 10th grade Pengalusan senior high student, won the most votes on the May 8th election day, held during a field trip at Tenganan Pegringsingan village, Karangasem Regency! Finally, on May 19th he was officially appointed as the new EBPP PKBM student council leader.
EMpower Extra-Curricular activities
EMpower activities for grades 8-12 students focused on communication and leadership development, encompassing self-discovery, conquering fears, critical thinking, teamwork, and proposal formulation. Additionally, the Empower Girl-Fund initiatives for grades 10-12 students concentrated on preparing impactful social media campaigns addressing issues such as child marriage, infrastructure, education, and environmental conservation. Training encompasses content creation (videos, photos, captions), stakeholder mapping, and presentation skills.
Once again, huge thanks to all of You, our wonderful GlobalGiving donors for enabling our dedicated team to continue educating and empowering these motivated mountain hamlet children.