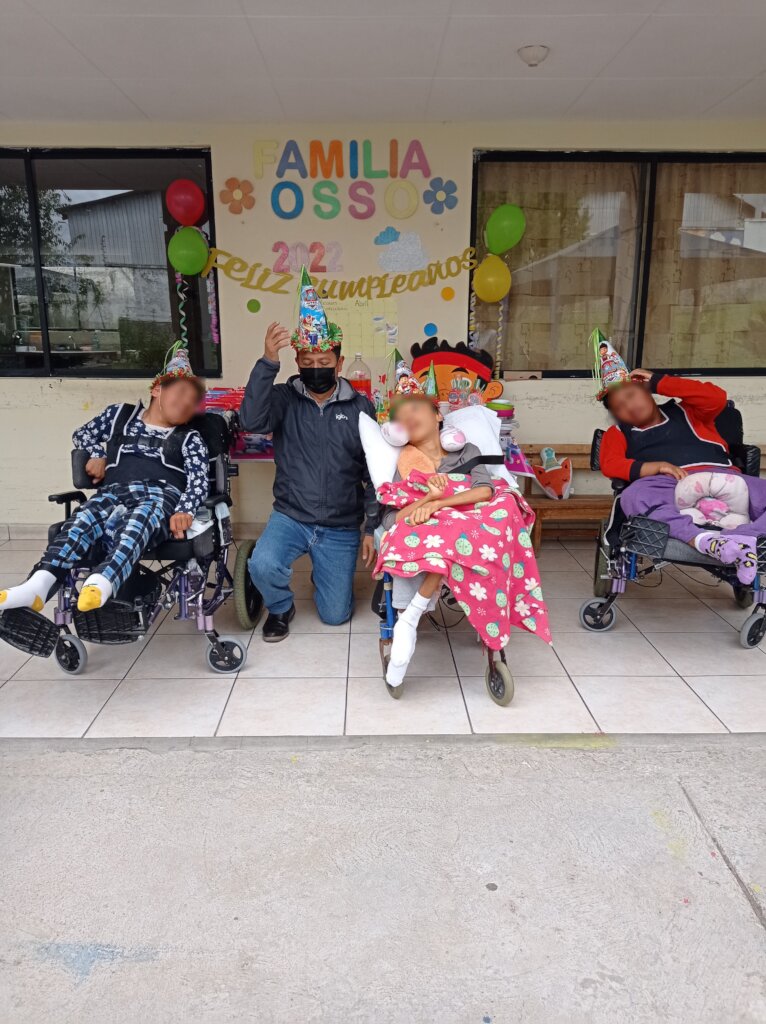 As a Foundation we have been very blessed during these first month of this year, because we have counted on the support of good people who have continued to take care of our kids either through donations or through direct volunteer service.
In January most of our kids who were elegible got the COVID booster vaccine, which has given us more peace of mind and hope that our kids will stay healthy.
On the last Friday of each month we have been celebrating the birthdays of the children and workers. It has been one of the most anticipated activities due to the joy it shares through music, games and sweets.
On February we threw a Carnival party at the orphanage. The kids loved the colorful decorations, ballons, stramers and confetti. As part of the tradition held during this holiday, our kids played with water, which was the best part of everything for them. All of us enjoyed watching how happy they were.
On March we had to go through the death of one on our more delicated kid. He had been sick for a while and our doctor warned us that he was going to pass away sooner or later. We did everything possible to make him be comfortable and without pain. We still miss him, but we know that he is fine now. This knowledge gives us peace and comfort.
Regarding the care that we gave to our kids during the past months, all of them have been receiving constant physical and psychological therapies from our therapists.
Finally we openen our volunteer program again. We started little by little, and now we are getting volunteers every day. Most of our volunteers are sent by OSSO USA. Their presence here has made such an impact in the lifes of the kids because they bring energy, motivation and love to share with them.
Every week we have kept getting food kits provided by Hearts of Gold Foundation. These kits have been very helpful for us because they have let us save money to use it to buy some medicine for our children.
We are grateful for the many blessing our kids have received through the help of good people and organizations. It's a priviledge to keep serving these wonderful children of God.