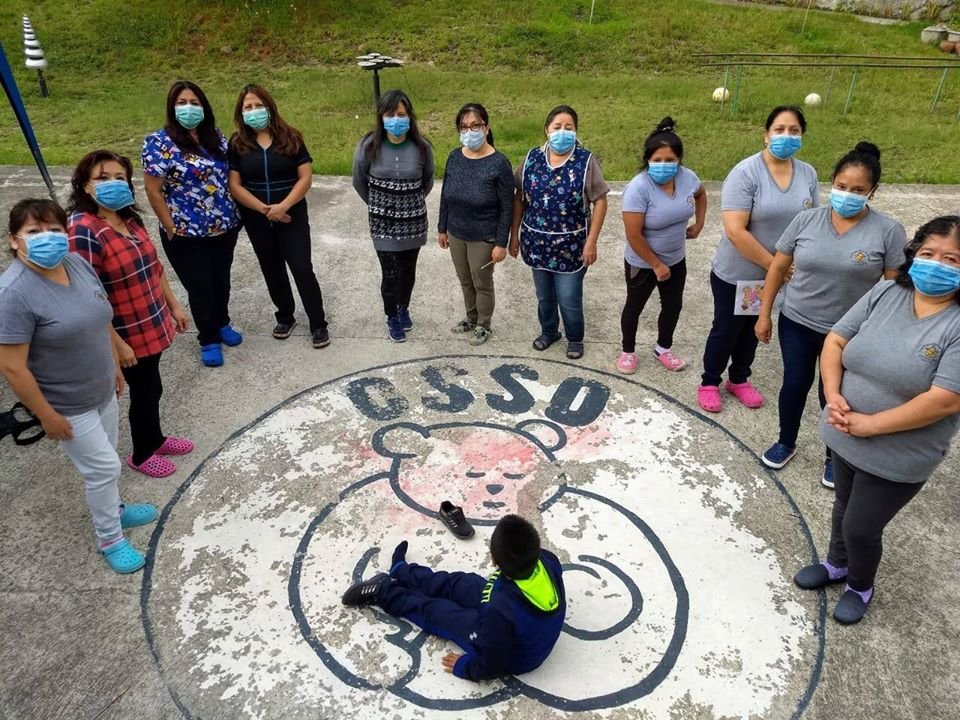 Dear Friends,
We hope you are healthey and safe at home,
We wanted to share with you OSSO Orphanage has had to adjust to the current worldwide crisis, this has been a very diffucult time for us, we have learned to work together now more than ever.
He have been in quarantine for more than 40 days, all of our staff has a family and children, but our chilndren from OSSO have very complicated health issues so we could no expose any of them to havinf staff in and out everyday.
Theay have been taking tursn on spendig weeks at the orphanage not being able to see theeir own families just to make shure our own family from OSSO is safe and recieves all the care they need.
This is how a family should be! everybody working twards a common benefit, showing all the love youhave in your heart for your community.
We have been strugglng with getting enough funds to buy enough food and medicine for our children.
We used to have enough food but now with our staff staying full time here and spending the night, things have become harder.
We have recieved food donations from Hearts of Gold and other community organizations that have joined forces to take care of the community during this COVID crisis.
We want to than you, because of you we can continue serving our children, please when you feel sad, just think of the big difference you make everyday on our lifes and smile!
Please take care of yourself, we are sending you a giant virtual hug,