Project Report

| Jun 13, 2019
Pizz, Zambia update June 2019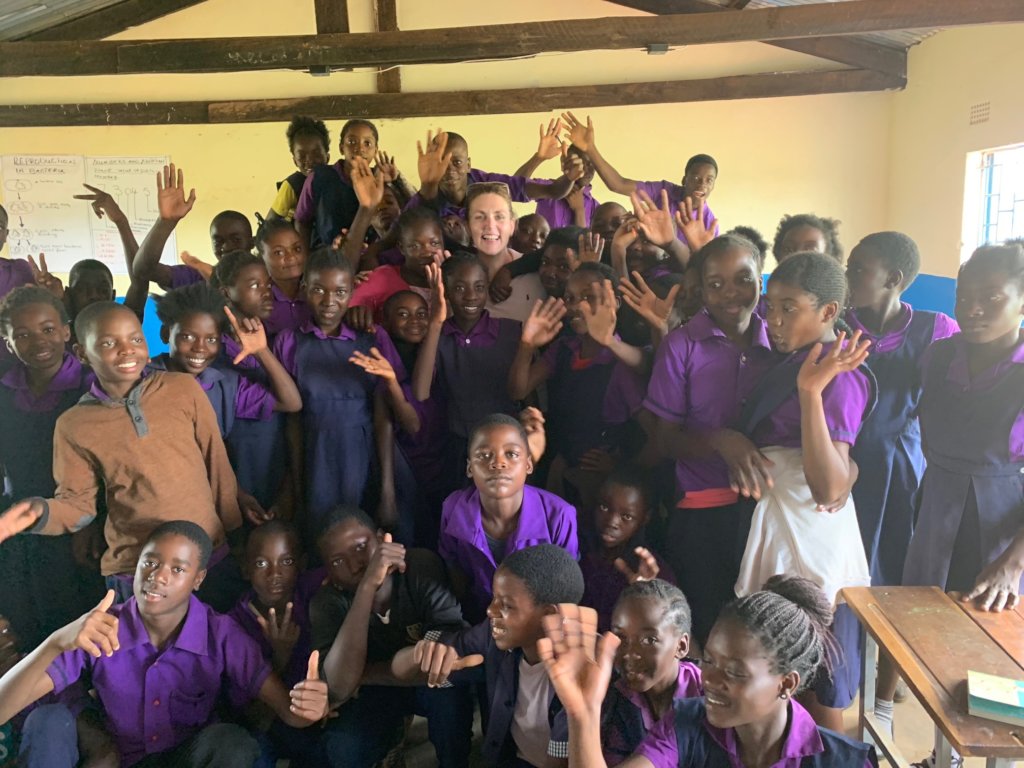 Visit to Pizz school, Monze, by Jane Powell, Operations Manager
I was lucky enough to visit this school earlier this year with a lovely group of volunters and gain more of an insight into life as a young Zambian in school. Not having been to Zambia before, I felt very welcomed and everyone was helpful and friendly. Visiting the school, my remit was to spend some time understanding the challenges that many face day to day, paint a couple of classrooms, visit families in the local communities, have conversations with teachers and finally to spend some time with the children and learn more about their lives. We managed all of this in just 7 days in Monze!
The school is doing well and there is a steady stream of children who want a place at Pizz. This is hard to refuse when you are face to face with a child in need.
I experienced a deeper understanding of the impact that the school has on families when I went visiting within the local community. If a child is attending Pizz school, they also get Nshima (a Zambian staple dish) for lunch every day. When that child returns home, that may be the only meal they have that day, which takes the pressure off the grandparents to feed another person. This is a reality for many families – elderly, frail and sometimes poorly grandparents in custody of their grandchildren as their children have died. Many do not have enough to exist on themselves and regularly forgo medication and food in favour of feeding grandchildren. I found his very hard to rationalise in the 21st Century.
The children were all a delight to engage with and seemed to thoroughly enjoy having us there. Classes were big – 55 children in each, yet the teachers were in control and there was a positive atmosphere. We also played a football match and netball match which were highly competitive and hot!
Meeting Killian and Mrs Sianga and spending time with them was very important to deepen my understanding of the issues that they face. This all helps HATW work much more effectively with the local partners if there is a good relationship. They are both incredibly committed to the project and offer so much to all the children. They also were able to highlight and show us issues that come up daily that they have to work with.
Visiting an overseas project and offering skill sharing and support is such a privilege and more people should consider it. It is such a powerful thing to see these projects first hand and to witness so many success stories as well as seeing sad life events which are normal for some people in Zambia. It changes you as a person for the better.
Needless to say, as soon as flights became available I booked to go back next year.