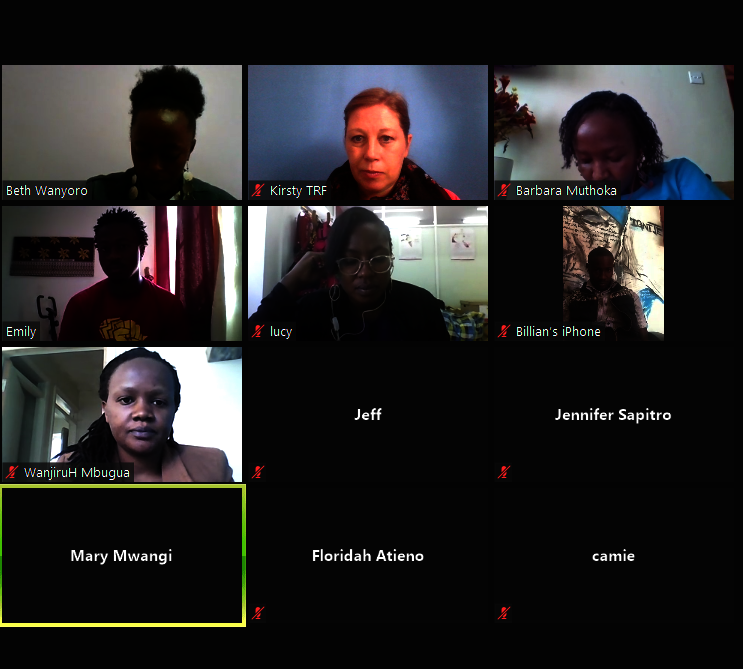 In some ways, it feels like the world as we knew it stopped existing when COVID19 made an unexpected appearance in our lives. New ways of working had to be found, priorities changed, basic things like going to buy food became a much more complicated task.
For our nonprofit partners, their work changed almost overnight. Schools closed, people were unable to go to work, sporting activities were suspended and everyone was thrown into confusion. That didn't last long though! We quickly saw each organisation find new ways to support the local community, keeping people safe through handwashing stations and masks, providing food to families who needed support, looking for alternative ways to educate children who were out of school.
At Tin Roof Foundation, we also had to adapt. With the team working from home, we started online calls for our partners in place of the monthly meetings we would usually hold. The frequency also increased with meetings happening every two weeks so that members could share what they were doing, inspire and advise others, brainstorm solutions to challenges they were facing and have a sense that they were not alone in their work.
As well as general discussions, we also facilitated a session on Mental Health Awareness with a consultant psychologist providing essential tips for the organisations to use for both their staff and the people they work with. Other topics covered have included advice on Team Leadership, Volunteers and Partnerships. At the end of each session, everyone has gone away with something to try or to think about how to implement within their organisation.
On top of this, we have also hosted subsidised capacity building training workshops on Crowdfunding and working with children with special needs.
Thanks to your support, we have been able to continue to achieve our goal to help non-profits Learn, Share and Grow despite the extreme challenges they have been facing.
On behalf of them and us.....THANK YOU!
Links: