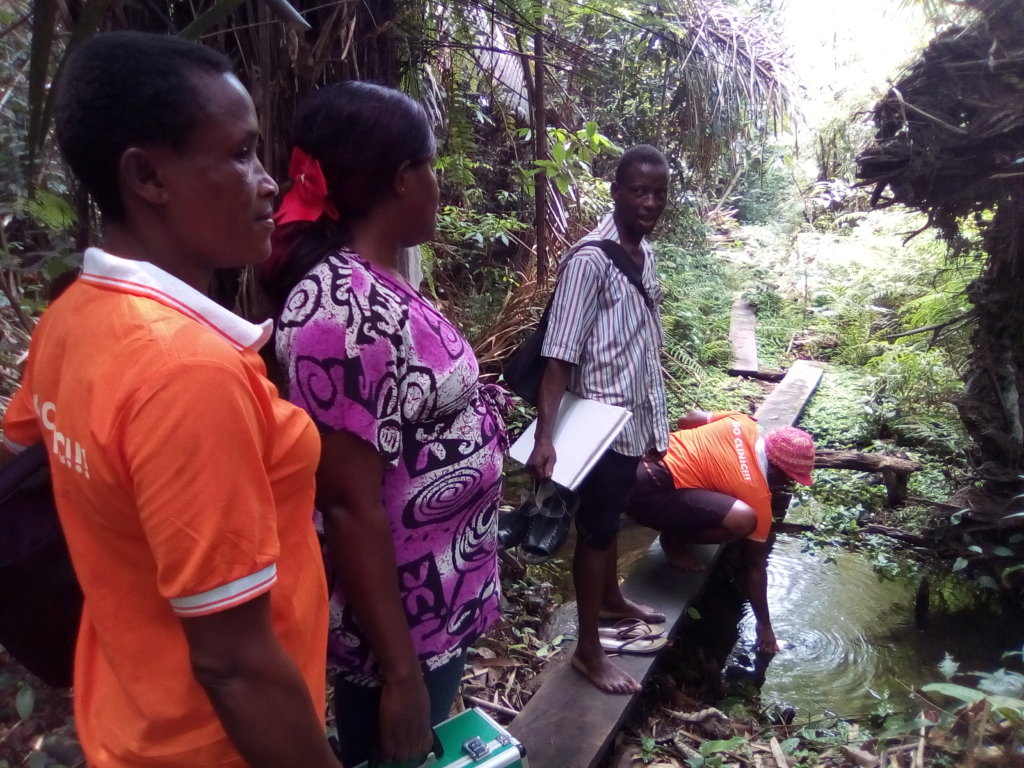 Even though no individual donation has been given to this project, it has been running with support from international partners since 2014. We are immensely grateful to the Positive Action for Children Fund, but we have created this project to be able to reinforce and perpetuate this work beyond terms of grant. With this report we aim to give you a glimpse of the project you could be supporting. Thank you for reading.
There are no statistics on HIV rates in Bakassi, it's a really isolated area were government and NGOs hardly go. We only have the region infection rates, at 5.7%.
During a Voluntary Counseling and Testing campaign conducted by Reach Out Cameroon (REO) during World AIDS Day 2015 in Bakassi, 162 persons were tested. Of the 162 persons tested, 29 (22%) were HIV positive. Of the 29 HIV positive, 21 were women. With such rates of infection and with also high rates of ignorance about one's status, it is of capital importance that women know their status during their pregnancies. But as of now, Antenatal Consultation (ANC) in the entire Bakassi Health District is reported at 23% (Regional Delegation of Public Health Report, 2015). 77% of women don't know their HIV status by the time they give birth, alongside other critical information that prevents death at birth.
Prevention of Mother-to-Child Transmission of HIV (PMTCT) remains a major challenge in Bakassi. In addition to the district being a post-conflict maritime zone with limited healthcare coverage, most of its inhabitants still hold tight to traditional practices such as not attending antenatal consultations and giving birth at home or with Traditional Birth Attendants in the communities. The ultimate consequence of these is thus, an increase in the rate of Mother-to-Child transmission (MTCT) of HIV.
To bridge this gap, REO has been working for the past 5 years in Bakassi using Community Health Workers. They know the language of the community, and are respected and appreciated there.
The interview below presents Belinda, one of our leaders, and will provide you an insight on the life of these simple local heroes.
Why did you decide to stay in Bakassi?
"I need to be here firstly because it is my community, and my people will only open up when it is someone they know.
Why did you choose to be a community health worker?
I like to participate in health development of my community to bring out those who are needy to be healthier and happier.
What is your day to day activity?
Business. I buy articles from Nigeria and sell here. I have a small store which I stock once every month, by travelling to Nigeria to buy articles. Besides this, I am also a mother and a wife. I have a farm from which I harvest crops to support my husband to feed the family of 5 members (2 boys 1 girl, father and mother).
What is your function as a community leader?
I identify pregnant women in my community and encourage them to attend ANC. [Antenatal care]
How do you blend your daily activity and your work as community health worker?
I manage this by drawing up a plan of work and I try as much as possible to follow-up. [She makes a clear calendar on the days, she travels to buy, the days to go to the farm and the days to work as a community leader (outreaches/educative talks, home visit)]
What are the challenges you encounter ?
The worst case scenario is that the people think that my work is just to make money for myself. They do not see the important of what I am trying to offer even with my own family members. Also, mothers do not keep the appointments I make with them. Some are always busy and others want financial compensation or gifts. Moreso, there are transportation and insecurity difficulties. [Bakassi where this project is being implemented is a post conflict zone, with insecurity still a big problem. Equally, 80% of the population lives in creeks (island), the only way to reach them is using a boat]
What excites you about being a community leader?
Attending to pregnant women, male partners and even other people within the community is very interesting. They have challenges or let me say interesting stories.[Pregnant women are the direct beneficiaries of this project and indirect beneficiaries are non-pregnant women, male partner and the entire community
What are some problems in your community other than PMTCT that you think can be address?
Child Early and Forced Marriages, no drinkable water and poor hygiene and sanitation
Which message do you have for donors?
We need assistance with drugs for pregnant women so as to promote better health and encourage them to seek more health services. Provide some financial assistance to pregnant women. [Subsidize the amount for ANC test and deliveries]
Did you like it? Be our first donor! Thank you for reading!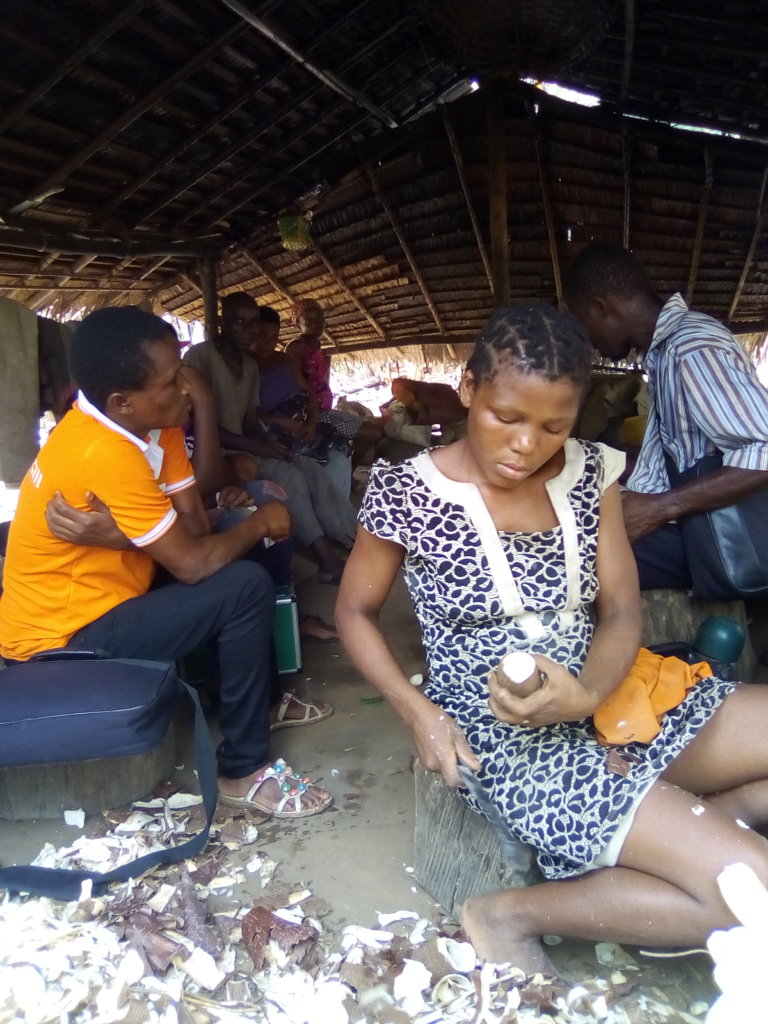 Links: