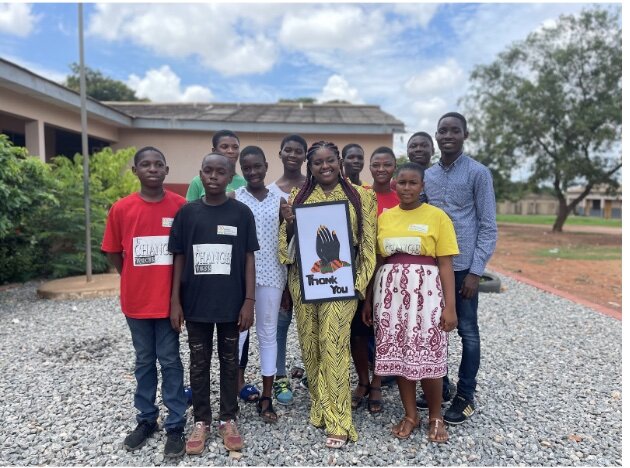 Hello GEC Community!
We hope everyone is soaking up the last days of summer! It has been a while since we provided an update, so we wanted to share what has been happening with our student changemakers and future leaders. Each month, we have a different event for our Changemaker program. Here we are highlighting the success of our May programming:
Our May Changemaker event focused on career building. We were honored to have Miss Sylvia Teneboah-Koduah speak to our children. As the founder of Women in Entrepreneurship in Ghana, she is a philanthropist, gender activist, and mentor for young women and men to "break the glass ceiling". Sylvia shared her own career path with students and encouraged them to pursue interests in many things, think big, and that they can achieve anything they set their minds to. The students shared their own goals: to be a fashion designer, lawyer, military officer, medical doctor, bank manager, and more.
After discussing their goals Sylvia led the students through an exercise of reflection and manifestation. They each wrote down what makes them happy and she told them to always keep this in mind. She advised that education is a key building block to success, as well as having a network of support with mentors to learn from. She accredited her success to her motivation and the relationships she's had- acknowledging that nothing comes by luck or chance.
In addition, Sylvia is pursuing a master's in law. As a trained private investigator, she hopes to combine the two to become Ghana's first forensic lawyer. To teach them about the field, Sylvia led the students through a crime detection and private investigation activity. The students successfully used problem-solving skills to identify the suspect. Ms. Sylvia Tweneboa-Kodua was impressed by the students' analytical and intuitive skills and encouraged them to reach out in the pursuit of their future goals.
We are so grateful for our time with such an inspiring mentor! We know our students will keep her lessons with them in their pursuits.
Look out for our next update soon!
In community,
Nikki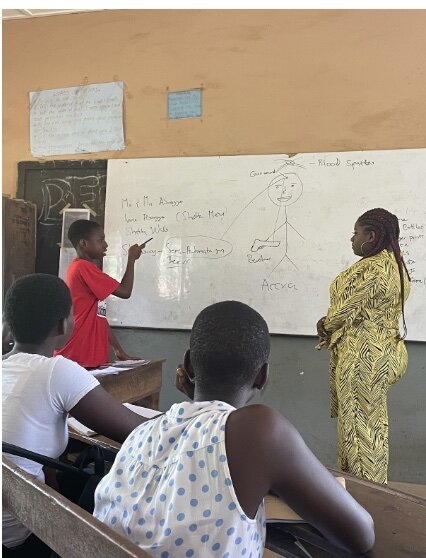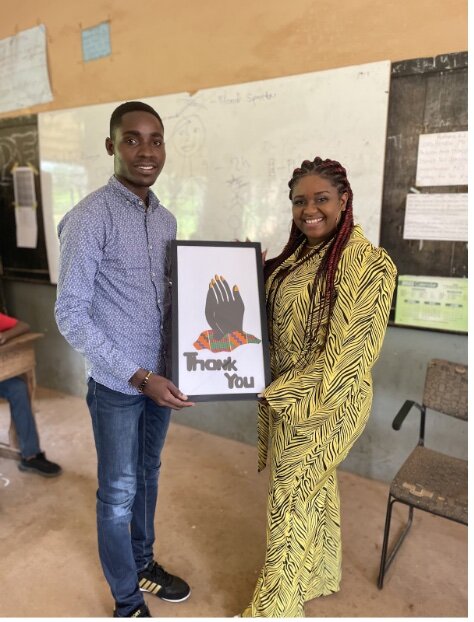 Links: