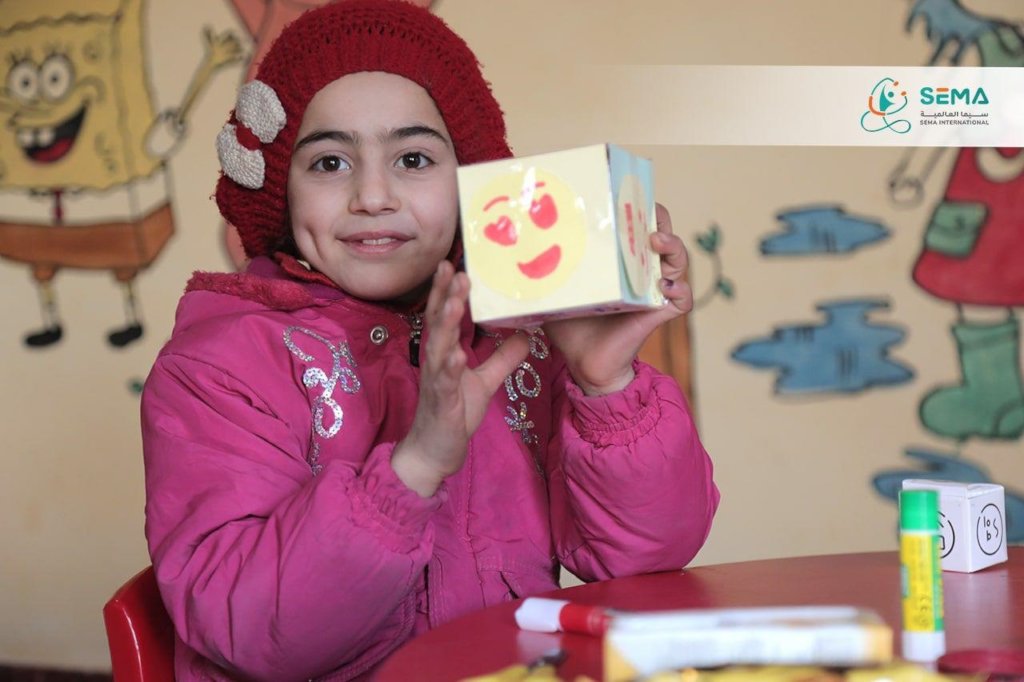 The lives of hundreds of children have changed. Help us continue and be the maker of the next change.
Children in Syria are still paying the toll of the conflict, which completes its tenth year by the end of this month, with more than 2.4 millionSyrian children outside schools, according to figures of UNICEF, which estimates that the numbers have even increased during 2020 due to the impact of the COVID-19 pandemic.
This means more child labors supporting their families. We, in the Syrian Expatriates Medical Association (SEMA), seek with your support to combat all forms of child labor through the protection and psychosocial support centers, and hold those children's little hands to bring them back to school. We strive to erase the scars of war off their minds through speech therapy and psychosocial support services, especially, for children with disabilities.
Although our centers provide their services throughout the day and week, we are still having concerns that effects of war and domestic violence are growing greater in light of the pandemic, so we need your solidarity with us to continue and create together a better future for our children.
Donate to contribute to bringing a child back to the school desk,
Or giving a child a wheelchair to make his day full of places and faces,
Or giving a child a hearing aid that enables him to hear the lullaby.
Donate now and let's together hold good for everyone.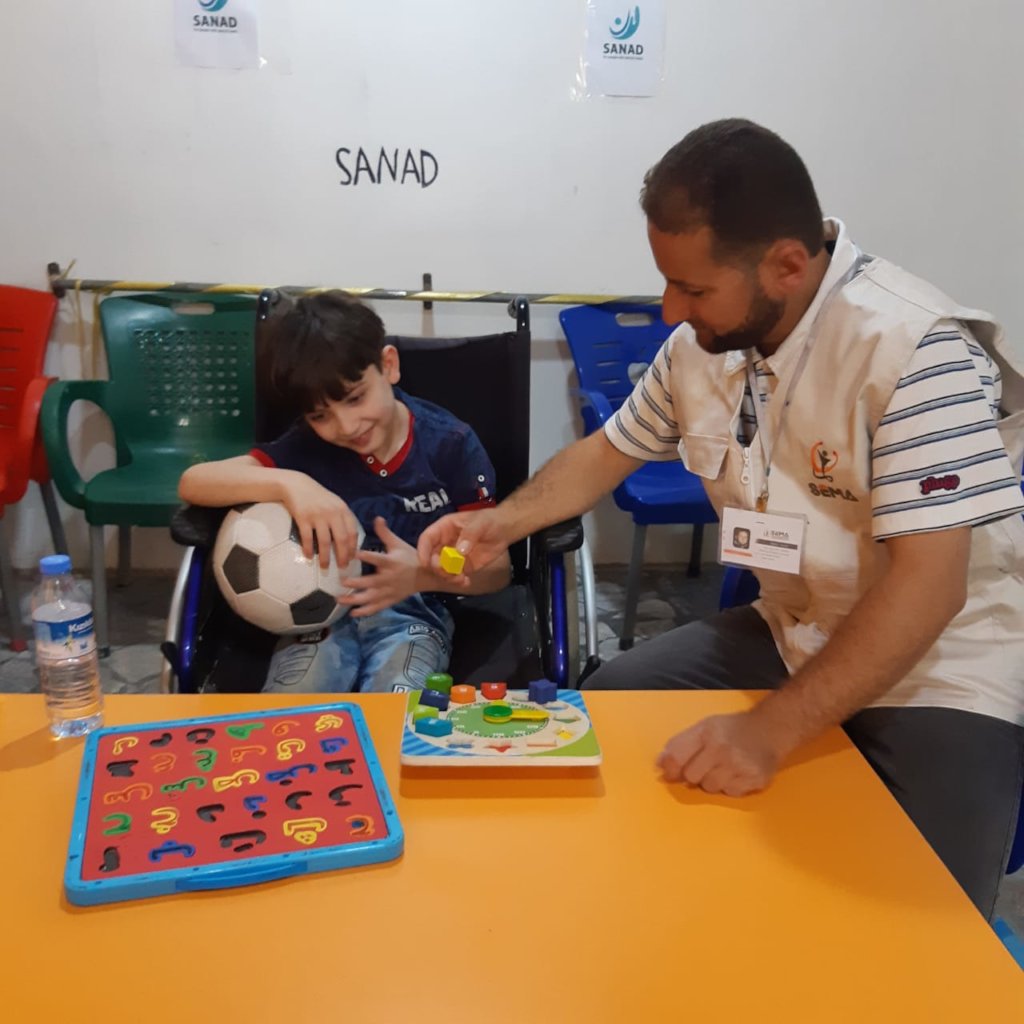 Links: