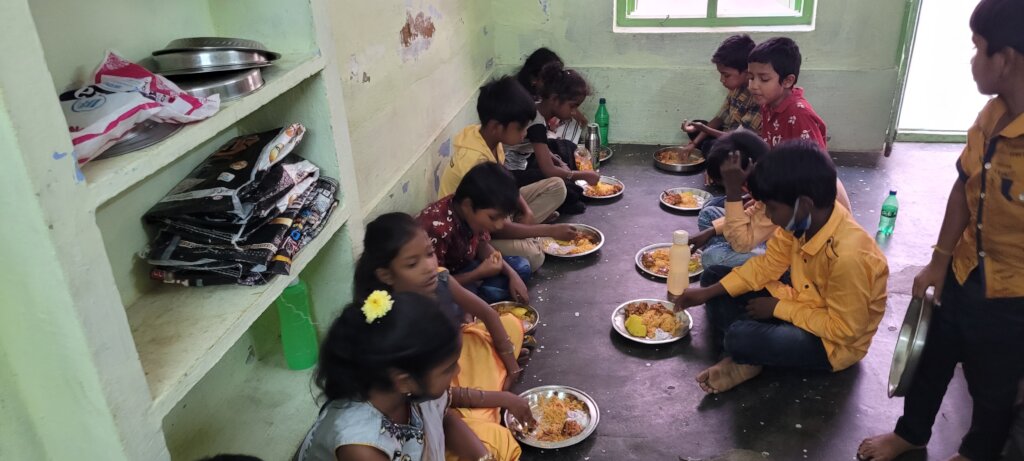 Dear Supporters of HEARDS,
Firstly, let us pray and wish you all a Very Happy, Healthy, and Prosperous New Year 2022 on behalf of HEARDS - India!
We thank you from the core of our hearts for your valuable support!
With the ongoing COVID-19 pandemic, the United Nations' State of Food Security and Nutrition in the World report, forecasts that the coronavirus could push over 132 million more people into chronic hunger by the end of 2020. This figure will be over and above the existing 690 million undernourished people, the study says. This setback further weakens the possibility to achieve Sustainable Development Goal Two, which aims for zero hunger by 2030, the report concludes.
The Midday meal program has played a significant role in increasing enrolment and improving attendance of children in our rehabilitation school, but it has far deeper implications – as it is one of the crucial ways to ensure the nutritional security of children. However, the scheme has faced massive challenges, when the COVID-19 lockdown was announced and our rehabilitation school was shut down. However, fortunately after mid of August 2021, fortunately, the Government has announced to reopen the rehabilitation school. All our children came back to the rehabilitation school but most of them are mal nutritious.
But we are very much happy and proud to inform you that we are providing a nutritious mid-day meal for kids which is certainly a boon for our kids because they already lost their three square meals a day. With your valuable support, we were able to extend this help, with your help the children are healthy, and they can able to concentrate on their education.
Your donations helped a lot during this pandemic period. I request you to please kindly share this with your friends and relatives as this is one of the inevitable projects of HEARDS.
Thanking you,
With best wishes and fond regards,
Mr. Kuriyakose Sajan