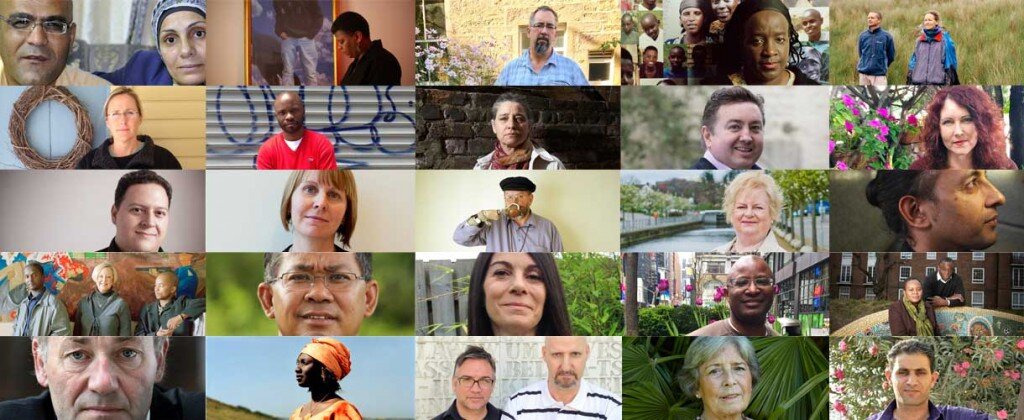 As we start a fresh year we've been reflecting on 2022 and all the work that your donations have supported.
We published the final three episodes of the second series of the F Word Podcast, talking with storytellers from America, England and Australia:
Episode 8 - Pardeep Kaleka on finding forgiveness after his father was killed in one of America's deadliest race-based hate crimes
Episode 9 - Mary Foley on faith, forgiveness, and how writing to her daughter's killer brought her peace of mind
Episode 10 - Ray Minniecon on the power of apology and why ideas around healing and forgiveness can be problematic for Aboriginal people
You can explore all episodes of the F Word Podcast here.
We released our Prison Chronicles series on Vimeo on Demand. Exploring the stories we tell – how we shape them and ultimately how they shape us – these intimate conversations reveal an unexpected space where the line between 'victim/ survivor' and 'perpetrator' becomes blurred and where telling your story can save you from it.
We delivered five workshops on the theme of Making meaning as a foundation for change, in collaboration with the NHS South West Leadership Academy. The workshops offered a deep-dive into how we might heal, restore and return to ourselves. This exploration of how people can create new meaning after harm and pain provided leaders and those they support with appropriate tools to begin this process. - 'This was an incredibly impactful and unexpected session. The facilitation was amazing and gentle. I would highly recommend.'
We were delighted to be back in person with The F Word exhibition in Sheffield and with our RESTORE prison programme in HMP Eastwood Park.
We held a series of live conversations looking at shame and the profound impact it has on how we understand ourselves and our lives: Speaking the Unspeakable: exploring shame in the stories of our lives. Understanding how unprocessed trauma can often manifest as shame was a huge part of our learning from our work in prisons and these conversations explore this idea of how shame can cut us off from ourselves and others, reduce empathy and impact how we heal. This series is now available to watch on Vimeo on Demand.
We also created and ran an online training, Developing a Shame Informed Approach, which we will be making available to view on demand in the new year.
As well as this our Founder, Marina Cantacuzino, published her latest book, Forgiveness: An Exploration, which unpicks and debates the limits and possibilities of forgiveness and how it can impact on our lives. You can purchase this along with our other books in our online shop.
Thank you again for all your continued support and as always, if you have any questions on our work please don't hesitate to contact us.
With warmest wishes and deepest gratitude,
Rachel and all the Team at The Forgiveness Project
rachel@theforgivenessproject.com